Food 4.0: Technology in Agriculture and Food
Wednesday, November 17, 2021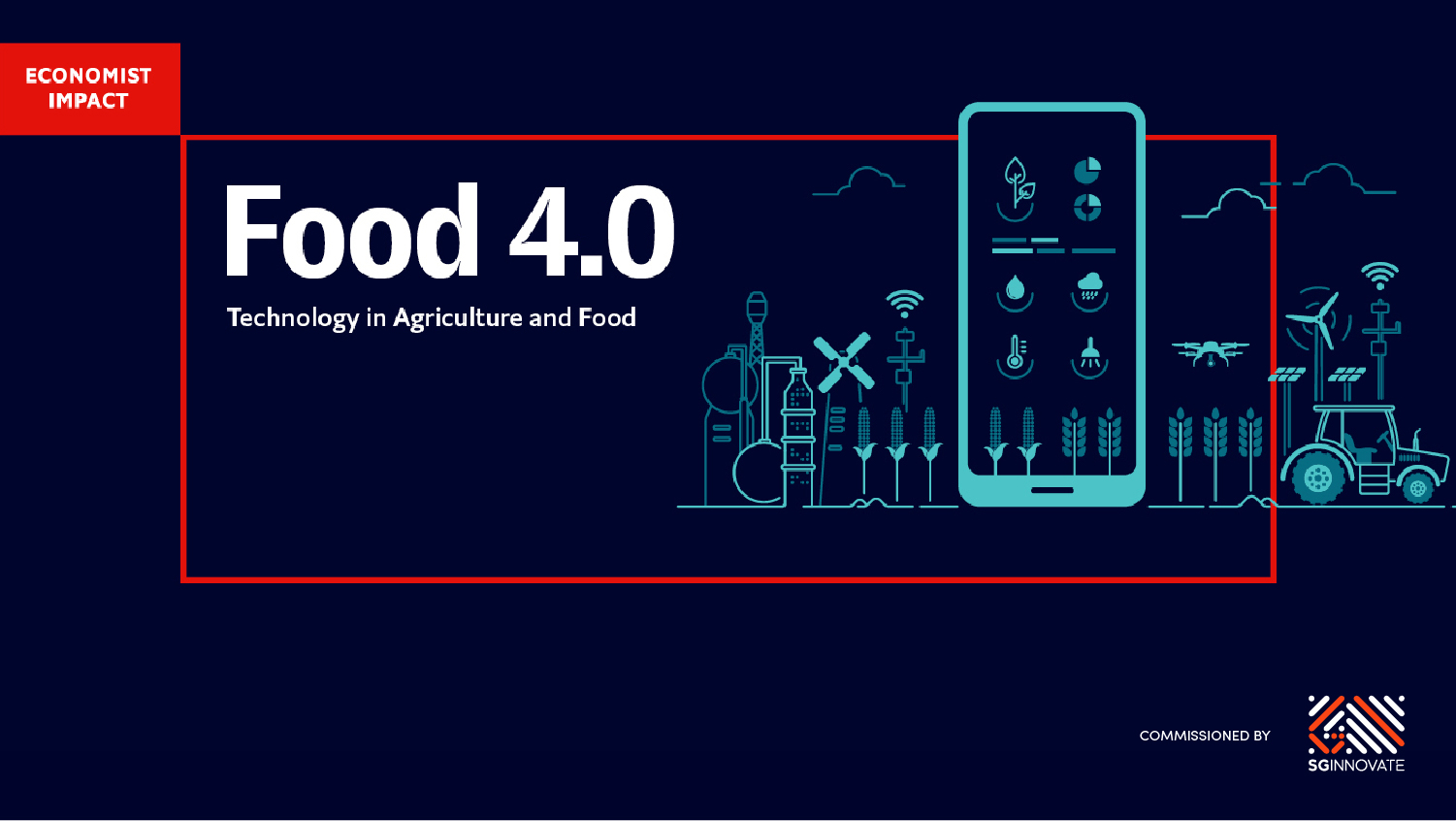 Topics: SGInnovate Insights
Industry: AgriFood
Food 4.0: Technology in Agriculture and Food, a report produced by Economist Impact and commissioned by SGInnovate, explores the trends and opportunities relating to the advancement and adoption of emerging technologies in the AgriFood industry.
With insights from over 100 industry leaders across key global agrifood hubs, the report explores their current innovation priorities and takes a closer look at the biggest opportunities for collaboration and growth in areas such as food security, sustainability and safety across key global hubs.
Research highlights:
81% of business leaders say customer preferences are driving the adoption of emerging technologies
Lack of funding remains a persistent problem in the sector for 1 in 3 companies
More than half believe that emerging technologies are enhancing the sustainability value of their products
Many are already collaborating with academia (57%) and startups (50%) to develop these technologies
To access the full report, please fill in the form below.

Topics: SGInnovate Insights
Industry: AgriFood


Share this with your network!
You may also like the following: