Back to all blogs
A Digital Shot in the Arm of Healthcare
Artificial intelligence-enabled technologies are on the cusp of changing the practice of medicine for both doctors and patients.
In 2015, Dr Hossein Nejati was giving a talk at Singapore's National Skin Centre when a nurse approached him, impressed by the smart image-capturing system his team at the Singapore University of Technology and Design had developed. It allowed skin cancer to be identified more quickly, and she wanted to know if something similar could be done for patients with chronic wounds—foot ulcers and pressure sores, for example, that take more than a month to heal.
Intrigued, Dr Nejati dove into researching the topic. "Chronic wounds cost Singapore SGD$30 million annually," he says. "Yet the whole approach of checking wounds is so manual—the nurse has to measure the wound with paper tape, probe the wound to assess its depth, and sometimes use a Sharpie marker to draw on the body. It's unbelievable that we still have to do these things in this century and in this country."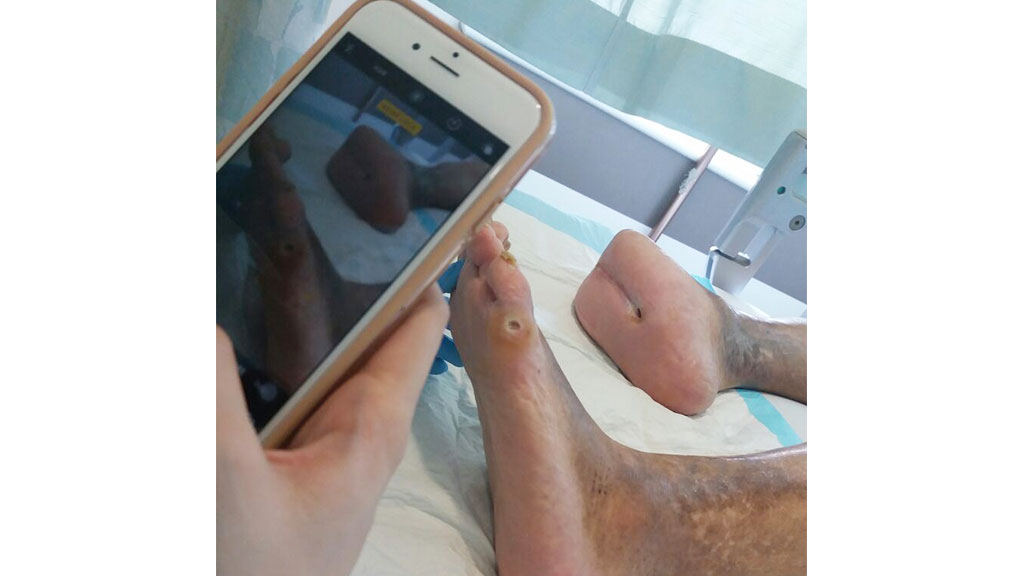 KroniKare in action. (courtesy of Hossein Nejati)
So, together with local entrepreneur Mr Ali Y Aladdin, he started KroniKare. The company's platform lets nurses use smartphones to snap pictures of their patients' wounds, which are then run through an artificial intelligence (AI) module powered by a wound information database. This enables accurate diagnosis and assessment of complications in just a fraction of the time, and in a non-invasive manner.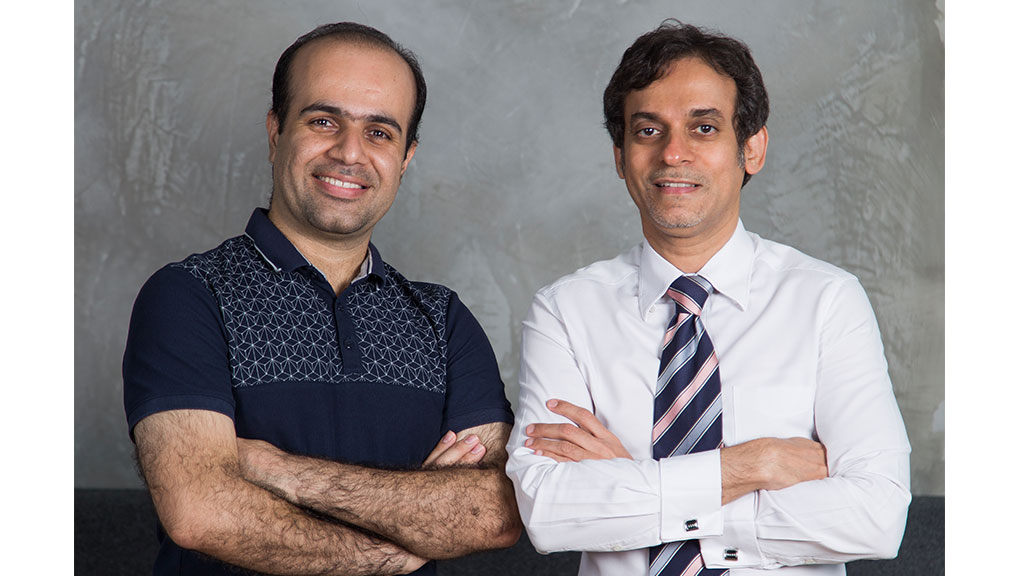 KroniKare co-founders Hossein Nejati and Ali Y Aladdin. (courtesy of Hossein Nejati)
A new era in healthcare
KroniKare's platform is one of many AI-enabled emerging technologies that are sweeping through healthcare systems in Singapore and elsewhere in the world. SGInnovate was a pre-seed investor in the company, but provided support that went far beyond that role, says Dr Nejati.
The organisation helped him and his co-founder navigate the complex world of startups, from understanding how the local public and private healthcare systems operate, to navigating the investment landscape and meeting players in financing, marketing and intellectual property rights, Dr Nejati adds.
SGInnovate defines its key performance indicators around helping us succeed in the first place, and that places them at a very different level from a venture capital firm or an accelerator," Dr Nejati says. "They act as if they're a part of KroniKare, putting in nearly as much effort as we do at every step.
Singapore's interest and investment in AI-enabled medical technologies heralds a new era in Singapore's healthcare. "It's only the start of a much larger wave," says Dr Patrick Tan, deputy executive director of the Agency for Science, Technology and Research's (A*STAR) Biomedical Research Council.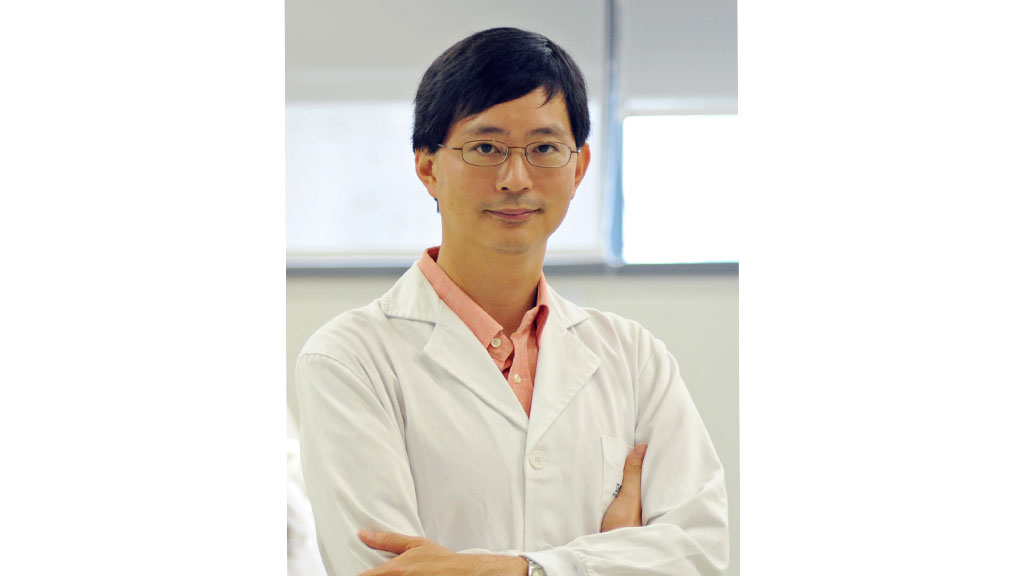 Patrick Tan, deputy executive director of the Agency for Science, Technology and Research's (A*STAR) Biomedical Research Council. (courtesy of Patrick Tan)
From prevention to cure
The creation and application of intelligent computer systems will change the face of healthcare and medicine—not just for doctors, but also for patients and their families.
In healthcare, AI's applications run the gamut from prevention to cure. Already, technologies like KroniKare's are helping doctors diagnose diseases and their associated complications more quickly and accurately than before. Another example, currently in testing, is the Singapore Eye LEsioN Analyser, or SELENA. Developed at the Singapore Eye Research Institute (SERI), the automated software was trained, using deep learning techniques, to recognise and score diabetes-related eye problems from more than 100,000 retinal images.
Apart from diagnosing diseases, AI can also help doctors treat them more effectively. Precision medicine, for example, makes use of AI to trawl through huge volumes of genomic data and medical literature to find and recommend treatments that are tailored specifically to a patient's genetic makeup.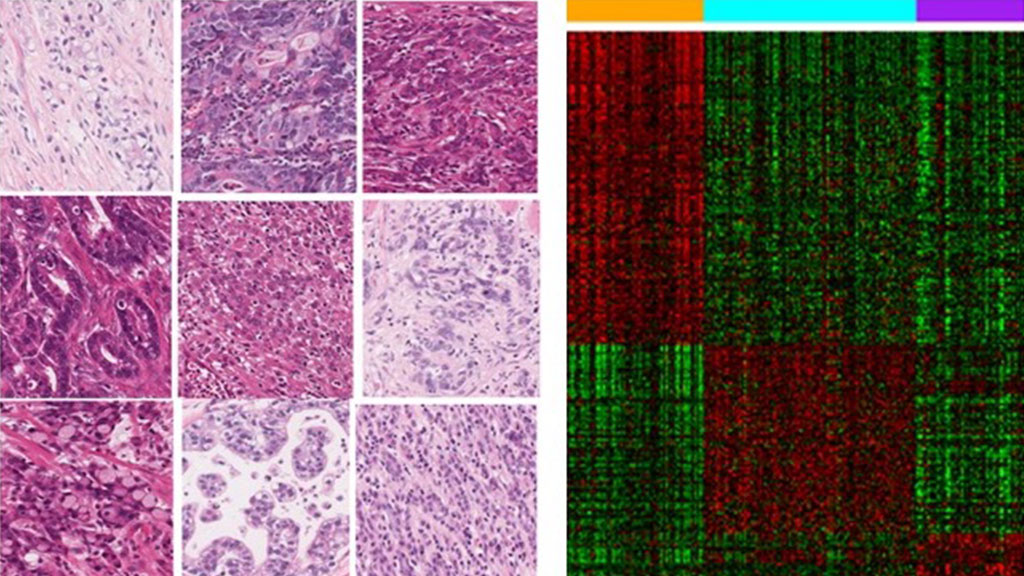 Microscope pictures of stomach cancers (left) from individual patients look different; yet today they would all be treated the same way. Molecular profiles of individual stomach cancers (right), however, can be used to discern stomach cancer subtypes, and hence allow for the possibility of targeted treatments. (courtesy of Patrick Tan)
"For example, we now realise that not all cancers are the same," says Dr Tan, who also heads the SingHealth Duke-NUS Institute of Precision Medicine (PRISM). "We look at the underlying genetic profile, and depending on the mutation, the patient will be prescribed a specific drug."
AI even stands to benefit patients before they become patients. "As these systems become more intelligent and more sensitive, they will be able to identify cases of future disease rather than current disease," says Dr Tan.
If you look at the major diseases facing Singapore, many of them are chronic, like heart disease and stroke," he explains. "Genetics, lifestyle and environmental factors interact over many years to give you the final disease. The challenge, he says, lies in analysing these contributing factors and predicting the risk they pose to an individual.
Complementing, not replacing
Predicting diseases before they happen or preempting complications before they develop requires extremely large and dense datasets, says Dr Ng Huck Hui, executive director of the Genome Institute of Singapore (GIS). "This is when deep learning becomes very powerful," he adds.
Yet, AI in healthcare isn't about replacing humans with computers; instead, it's about asking how AI be used to help the doctor in what he or she is already doing, Dr Tan notes.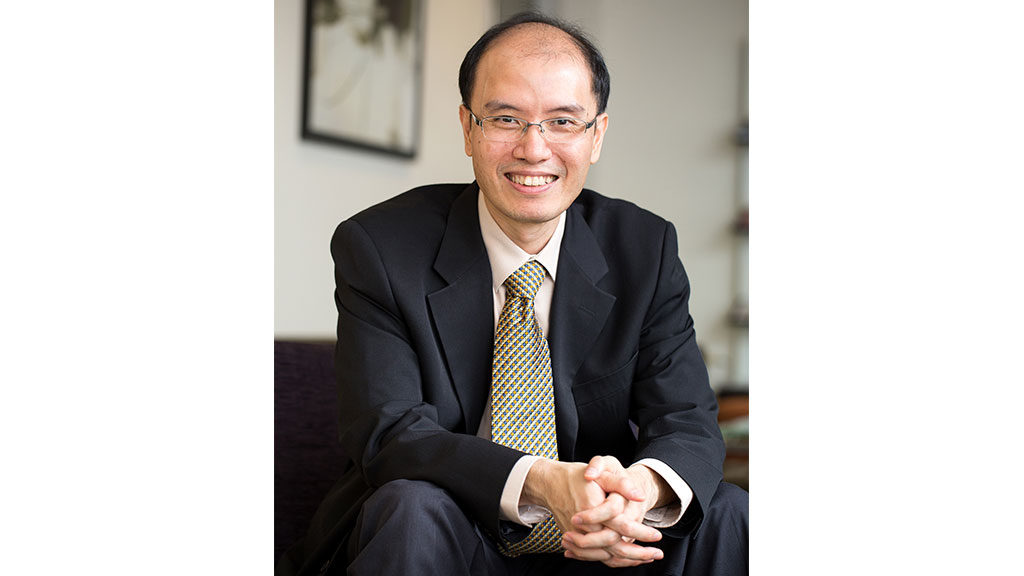 Ng Huck Hui, executive director of the Genome Institute of Singapore. (courtesy of Ng Huck Hui)
AI sharpens a doctor's detection abilities, whether it's through flagging areas of concern for closer examination or elucidating patterns from a database of previous cases. It helps doctors find targeted treatments that will be more effective for their patients. AI also makes processes increasingly integrated and more efficient—digital patient records, electronic wristband monitoring systems and snap-and-capture imaging technology, for example, can save time and money.
I always reassure nurses: this technology is coming in not to take your jobs, but to help make your lives easier, says Dr Nejati.
A balancing act
Dr Nejati's observation is astute: that humans are naturally resistant to change, and acceptance comes only with time. It's a bit contradictory, he says, that we want new technologies to be revolutionary and yet at the same time sufficiently familiar.
Widespread acceptance may yet be an uphill battle. An international survey conducted by PricewaterhouseCoopers revealed that just over half of the 11,000 respondents were willing to use AI and robotics as part of their healthcare. In contrast, 38 percent were unwilling to make that change.
There's a lot of re-education and re-training that needs to happen not only for clinicians, but also for patients and the public,
Other logistical, policy-level concerns also exist. "One key challenge for the implementation of any technology in the healthcare sector is whether it is cost effective," Dr Ng points out. "This needs to be considered from different perspectives—patients, government and society."
While Dr Ng calls for more research and validation to be carried out, Dr Tan cites a different challenge: building up sufficient information to make databases large enough so that they're "amenable to the analytics that AI provides." This involves collecting patients' DNA profiles, family histories and other details.
But that needs to be balanced with protecting patient privacy and confidentiality," Dr Tan cautions. "Health data is a very personal aspect of one's identity and should be treated with the respect it deserves.
There are technologies that need testing, challenges that must be overcome and details to be ironed out. Yet, AI is slowly but surely working its way into our healthcare systems. "We're still on the cusp of using AI, rather than using it day-to-day in mainstream practice," says Dr Tan. "But we're certainly at the start of that wave."