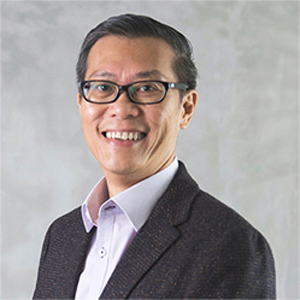 Mr Heng Soon Pang
Chief Operating Officer (COO) & Executive Director, Venture Building
SGInnovate
Heng Soon brings with him 30 years of in-depth knowledge and experience in technology startups investments. At SGInnovate, he leads the Venture Building team that is focused on launching new startups that have research and intellectual property at their core.
To increase the success rates of these early-stage Deep Tech startups, the Venture Building team also provides business-building advice and works closely with them in areas such as use case and customer identification, talent recruiting, and strategic priorities.
Prior to his current role, Heng Soon was active in sales and business development, having had leadership roles in the precision manufacturing and automation equipment sector.
Heng Soon started his career at Singapore's Economic Development Board (EDB) where he led efforts in identifying promising Singapore companies for targeted development. While at EDB Investments, Heng Soon was involved in direct investments into high-growth US-based technology startups.
He graduated as a Diplom-Ingenieur from Hamburg, Germany in 1985.