Autonomous smart mobility platform clinches top prize at MIT Hacking Medicine Robotics Singapore 2017
Monday, February 13, 2017
Winning team, Botler, creates a patient-friendly autonomous transport system at Asia's first Hackathon for social robotics in eldercare.
(From left to right) Sarah Zhang, Business Lead and Head of Developer Partnerships, Segway Robotics, Botler team members - Bernard Choong, Albert Hardy, Lee Meng Har, Tomonori Yamamoto, Kok Yuan Yik, with Steve Leonard, Founding CEO, SGInnovate, Howard W. Califano, Director, SMART Innovation Centre, Ong Jeong Shing, Investment Director, VentureCraft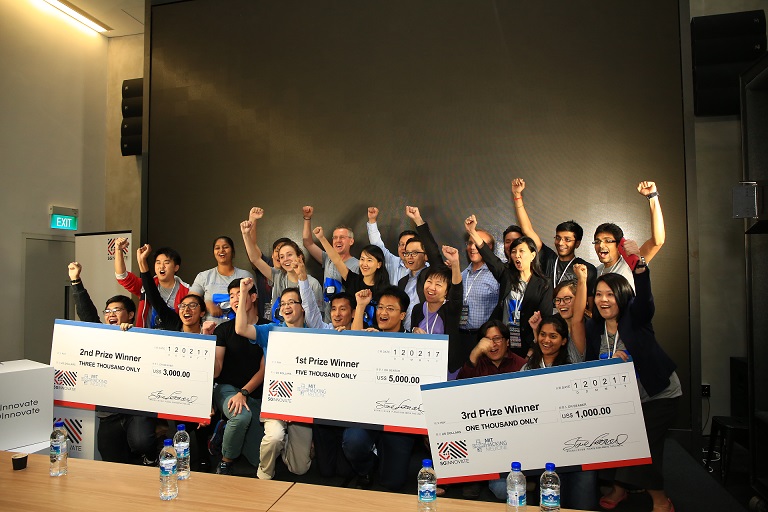 Winners of the MIT Hacking Medicine Robotics Singapore 2017 celebrate following the prize-giving ceremony, marking the conclusion of this year's hackathon.
See the press release here.
SGINNOVATE
Topics: A.I.

Share this with your network!