0
+
Jobs & Apprenticeship Opportunities

Build Your Deep Tech Career Today
Thank you for being a part of New Frontier 2021! With opportunities abound, we look forward to welcoming more bright minds into the Deep Tech ecosystem. Register your interest below for notifications on the next edition of New Frontier.
REGISTER INTEREST
New Frontier 2021 Programme
Time
Session

9:00am - 9:30am

Opening Address

by Dr Lim Jui, CEO, SGInnovate

Keynote Address

by GOH, Mr Lawrence Wong, Minister for Education

9:30am - 10:30am

Synopsis:

It's never too late to pursue your dreams. For those fascinated with tech and looking to enter Deep Tech, the time is now. There are many offerings for you to pursue your interests, be it through short courses, traineeships, or self-learning. There is room for anyone, even those not technically trained for a tech role — Deep Tech companies are highly inclusive, as our panel of speakers will share with you.

Our panellists will share their outlook on the Deep Tech economy and highlight the opportunities to join the Deep Tech sector beyond typical tech roles. Join us and gain actionable insights on how you can create your unique career path in Deep Tech.

Speakers:

Dr C Mohan, Shaw Visiting Professor, National University of Singapore and Distinguished Visiting Professor, Tsinghua University
Dione Song, Chief Operating Officer, Love, Bonito
Kester Poh, CEO & Co-founder, AiChat
Siew Choo Soh, Managing Director & Group Head of Consumer Banking and Big Data / AI Technology, DBS Bank

Moderator:

Jessica Dourcy, Chief Happiness Officer / Global Head of HR, PALO IT

10:30am - 11:30am Session 1

Synopsis:

Steve Jobs once shared that we can't connect the dots looking forward but only backwards, and to trust that these dots will somehow connect to your future. An unplanned calligraphy class he took in college only came into good use when he was designing the first Macintosh computer.

Like a vacation, your choice of internships may not always go according to plan. Are 'planned' internships necessary for jumpstarting your Deep Tech career? Should you pursue internships related to your field of study or those that fuel your passion?

Join the conversation to discuss how you can connect your past experiences to carve a unique Deep Tech career path. Hear from our apprentices who will share the impact of their unconventional journeys, and startup leaders on their outlook when hiring fresh talent.

Speakers:

Daryl Lim, Co-founder, Augmentus
Avni Agrawal, Chief Technology Officer & Co-founder, Sixsense
Wei Ching Ong, Summation Apprentice, Holmusk

10:30am - 11:30am Session 2

Synopsis:

Curious about what's in store for You in Robotics and what being a Robotics trainee entails? Step into our trainee's shoes as You determine our protagonist's day in this interactive session to explore the traineeship journey and impactful projects you can take up as a PowerX Robotics trainee.

After the interactive journey, have your burning questions answered through an AMA (Ask Trainees & Mentors Anything) session.

Speakers:

Abhishek Gupta, CEO & Co-founder, MovelAI
Ong Koon Han, Trainee, Movel AI
Selina Sia, Manager, Advanced Manufacturing, EDB

11:30am - 12:30pm Session 1

Synopsis:

Calling all current developers! Find out how to kickstart an AI career from Google Developer Experts - Dr Martin Andrews and Sam Witteveen. They will be providing insights on how you can harness your current skill sets to get started in areas such as Deep Learning.

Speakers:

Dr Martin Andrews, Google Developer Expert in Machine Learning & Founder, Red Dragon AI
Sam Witteveen, Google Developer Expert in Machine Learning & Founder, Red Dragon AI

11:30am - 12:30pm Session 2

Synopsis:

Ever had the deep-seated passion for making an impact in the Deep Tech sector but found yourself lost in the journey over time? We heard you and expanded the PowerX tracks to bring you more Deep Tech career opportunities in Cybersecurity and Software & Product Development! This is an SGInnovate exclusive developed with industry experts, complete with formal training, on-job-training and company placements.

Learn the latest industry trends from tech leads who will open the session. Engage with them in a light-hearted sharing about their motivations to help you begin your journey anew. Don't miss this chance to find out how you can break into up-and-coming fields such as Cybersecurity, Software Development or Product Management.

Speakers:

Gaurav Keerthi, Deputy Chief Executive, CSA
Matthias Chin, CEO and Founder, Cloudsine
Richard Koh, Chief Technology Officer, Microsoft Singapore
Sumukh Avadhani, Chief Technology Officer & Co-Founder, Pencil

12:30pm - 1:30pm Session 1

Synopsis:

Are you a budding entrepreneur who wants to create your startup? Attracting the right talent to buy into your vision is vital. Taking reference from years of research into the startup ecosystem across key markets in Southeast Asia and Singapore, AON will shed some light on the myths and misconceptions about compensation and benefits amongst startups. They will also share exclusive insights from their upcoming research paper on the Southeast Asian startup ecosystem.

A panel discussion by startup leaders across varying life stages will follow, and they will share their success and failures in attracting the right talent. The panel will also discuss other important factors to attract human capital, such as career progression and employee engagement, as these startups compete with large Multi-national Corporations that have stronger brand recognition for the same pool of talent.

Presenter:

Ravi Nippani, Associate Partner, Human Capital Solutions, APAC & MEA, AON

Speakers:

Bridget Shao, Head of Talent, SEA, ThoughtWorks
Christel Quek, Chief Technology Officer & Co-founder, BOLT Global
Dr Geok Leng Tan, CEO, AIDA Technologies
Lucas Ngoo, Co-Founder, Carousell
Ravi Nippani, Associate Partner, Human Capital Solutions, APAC & MEA, AON

Moderator:

Roger Olofsson, CEO, Olofsson & Company

12:30pm - 1:30pm Session 2

Synopsis:

The recent hike of Bitcoin's price may have put the cryptocurrency on the spotlight but it is the underlying Blockchain technology that continues to shape many industries. According to the latest skills index, Blockchain expertise is the fastest growing skill in the job market.

Just like Bitcoin, many cryptocurrencies are created with the aim of providing a decentralised form of digital currency that can serve as the perfect alternative to traditional currency. Learn how to create your own cryptocurrency and find out why Blockchain technology is not just a fad but here to stay, creating a significant career opportunity for professionals.

Speakers:

Liang Zan, Wong, Chief Technology Officer & Co-founder, Propine
Ian Fong, Director, Marketing & Partnerships, Propine

1:30pm - 3:00pm Session 1

Synopsis:

In this session, Quinn Pham, an expert in digital transformation and customer data platforms, will share her inspiring journey from an accounting graduate with minimal knowledge in Data to managing a Data Analytics team at Meiro and an instructor for She Loves Data. She will also cover the vast opportunities available in data-related fields and how you can build your career path in data. Beginners in data can also catch a teaser to "Intro to Data", She Loves Data's signature workshop for data beginners. This session will underscore how anyone, especially women, can upskill themselves with essential data skills through online resources, government upskilling programmes and nurturing communities like She Loves Data.

Speakers:

Quinn Pham, Director of Client Services, MEIRO and Volunteer Instructor, She Loves Data

1:30pm - 3:00pm Session 2

Synopsis:

Many key figures behind major tech corporations are vocal advocates for the value of experience against the typical paper chase. However, there are actual merits to the formal training behind the certificates. How does this debate stand in the Deep Tech space? Hear from our speakers, and choose your camp via a live-poll.

Speakers:

Amrish Nair, CEO & Founder, Biorithm
Rajesh Elara Mohan, Assistant Professor, SUTD
Gary Loh, CEO & Founder, DiMuto
Santhosh Viswanathan, Managing Director (Asia Pacific and Japan), Intel Corporation

Moderator:

King Wang Poon, Director - Lee Kuan Yew Centre for Innovative Cities, SUTD

3:00pm - 4:30pm Session 1

Synopsis:

Riding on the Maker Movement, SGInnovate's Deep Tech Movers Challenge aims to help aspiring trailblazers learn how to build chatbots to express their passion and creativity through technology. Through this challenge, participants will build chatbots to share ideas on how Deep Tech can make a positive impact on the world.

The top teams will convene at the summit to present pitch their solutions to industry leaders and our audience for the grand prize of up to S$1,000.

Judges:

Andrew Vranjes, Head of Startup Ecosystem (Southeast Asia), AWS
Arnold Doray, CEO, Terra Ai
David Bey, Volunteer Innovation Consultant, Better.sg
Kester Poh, CEO & Co-founder, AiChat
Ping Shung, Koo, President & Co-founder, AI Professionals Association

3:00pm - 4:30pm Session 2

Synopsis:

Design Thinking, Lean, and Agile are prominent mindsets amongst innovation practitioners. It is a fundamental misunderstanding that these mindsets should be differentiated. Instead, we should examine where these mindsets integrate and how they help build critical core skills in the age of digitalisation and transformation. This talk by Eugene Wong, Senior Lecturer & Consultant, Digital Innovation & Design Practice, National University of Singapore Institute of System Science (NUS-ISS), will help you connect the dots and take actionable steps to win at the workplace.

Speaker:

Eugene Wong, Senior Lecturer & Consultant, Digital Innovation & Design, NUS Institute of Systems Science (NUS-ISS)

4:30pm - 5:00pm
Connecting Mindsets: Design Thinking, Lean, and Agile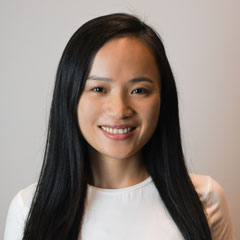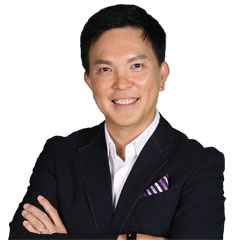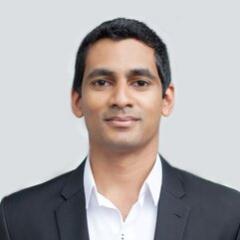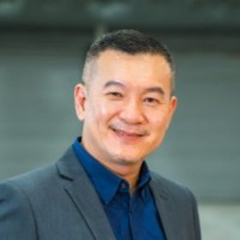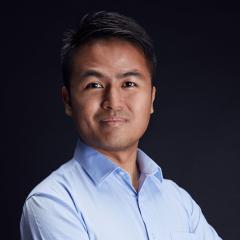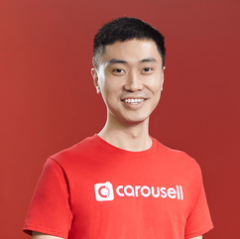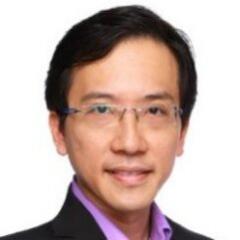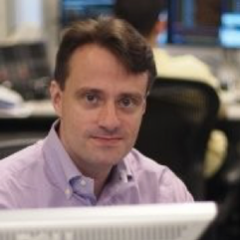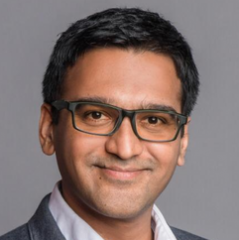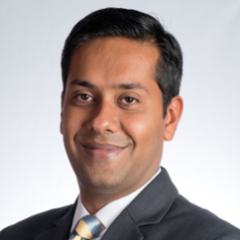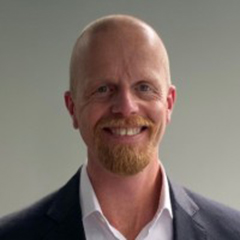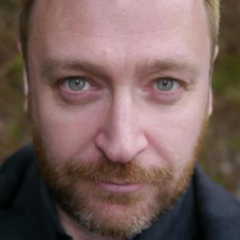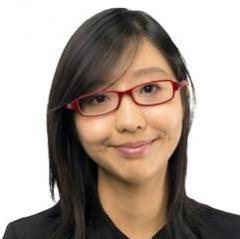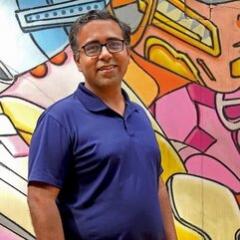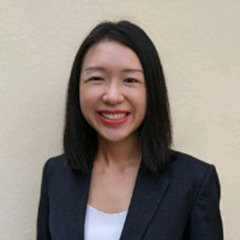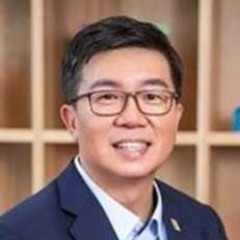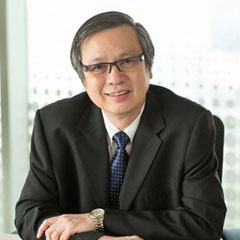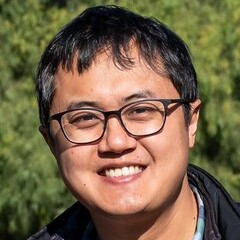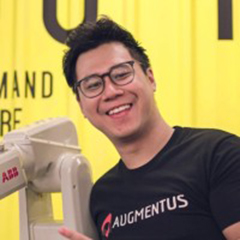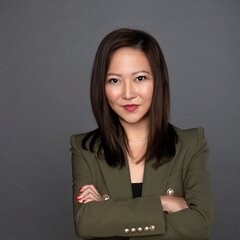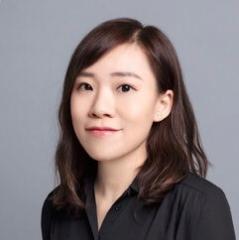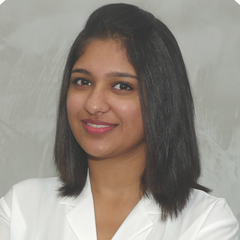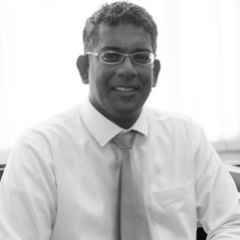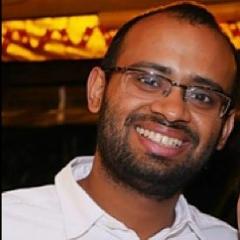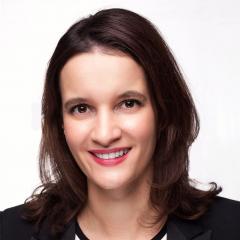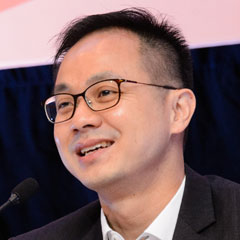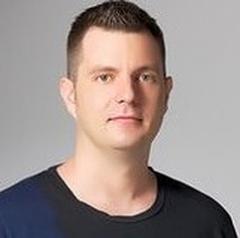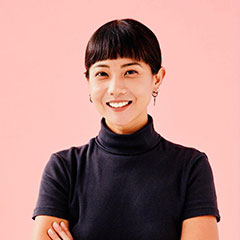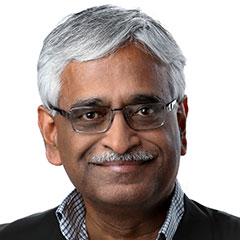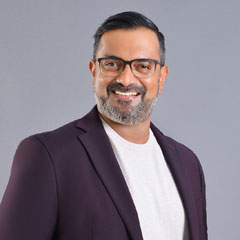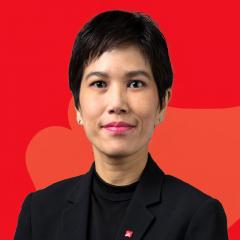 New Frontier Media Mentions

Deep Tech is a relatively new area in Singapore, but it is a growing field. SGInnovate is collaborating with our Institutes of Higher Learning and companies to create more apprenticeship and immersion opportunities in this exciting area.
Mr Lawrence WongMinister for Education

We're not the only ones who see tremendous value in this digital universe, cybercriminals and hackers too. That is why we need to collectively ramp up on developing talent who can help ensure digital security for all.
Gaurav Keerthi Deputy Chief Executive
Cyber Security Agency of Singapore (CSA)
Data and Deep Tech industries aren't open only to Software Engineers or Data Scientists. Decision-making requires different perspectives. The way you work with data depends on your previous exposure. This is what creates diversity and innovation in the industry!
Quinn Pham Director of Client Services
Meiro

Every organisation is looking to software engineering to power their digital transformation today. And the learning opportunities that SGInnovate is putting together would be helpful for individuals to pick up core competencies to be part of that movement.
Richard Koh Chief Technology Officer
Microsoft Singapore

COVID has opened everyone's eyes to the feasibility of remote engagement. That has opened opportunities for every company to tap into talent from anywhere.
Siew Choo Soh Managing Director & Group Head of Consumer Banking and Big Data / AI Technology
DBS Bank