Overview
ESG and Sustainability in Asia: A Business Strategy is a capacity building programme targeted at business leaders and professionals who want to deepen their knowledge and application of ESG strategies for business performance. This course is part of the Enterprise Sustainability Programme, where 70% of the course fee will be subsidised by Enterprise Singapore (subject to eligibility).
Course Description & Learning Outcomes
Course Description: Environment, Social and Governance (ESG) issues have risen to the top of the corporate agenda in recent years as a confluence of factors from geopolitical tensions to climate change, supply chain disruption to rising stakeholder expectations dominating board room conversations. With regulatory standards being raised worldwide, companies are also grappling with how to manage ESG issues and seek opportunities in this new business landscape. Led by our established and experienced sustainability advisors – Jessica Cheam and Junice Yeo – this unique two-day course will teach participants how to understand and implement ESG trends and frameworks, build organisational resilience, identify new business opportunities, and craft credible communication strategies to avoid potential greenwash. This course features relevant case studies from Singapore and the Asia Pacific region across a wide range of industries and organisation sizes. Join us at our learning and innovation centre which provides the perfect setting for knowledge sharing, networking with peers and exchanging ideas. Other than the 70% course subsidy under the Enterprise Sustainability Programme, Eco-Business is offering a 30% discount for employees of non-profit organisations, institutes of higher learning or government agencies who are not eligible for EnterpriseSG's 70% subsidy. Key Learning Outcomes: 1. Distinguish key ESG concepts and business trends, including the 17 UN Sustainable Development Goals, the circular economy and getting to net zero 2. Understand the fundamentals of sustainability reporting, ESG strategy and materiality, with an emphasis on global frameworks, such as GRI, TCFD, ISSB and B-Corp 3. Understand ESG risks and opportunities in business, and identify competitive advantages from sustainability 4. Learn about ESG integration to achieve business performance through measurement, disclosure, stakeholder relations and communications Modules: Module 1: Introduction to Sustainability and ESG Module 2: Demystifying Net Zero, the Circular Economy and Why They Matter Module 3: Sustainability Materiality, Strategy and Communications Module 4: Managing Sustainability Risks and Opportunities Module 5: Integrating Sustainability into Management Strategy Module 6: Safeguarding Against Greenwashing
Schedule
Date: 21 Nov 2023, Tuesday
Time: 9:00 AM - 1:00 PM (GMT +8:00) Kuala Lumpur, Singapore
Location: Online
Date: 22 Nov 2023, Wednesday
Time: 9:00 AM - 1:00 PM (GMT +8:00) Kuala Lumpur, Singapore
Location: Online
Date: 23 Nov 2023, Thursday
Time: 9:00 AM - 1:00 PM (GMT +8:00) Kuala Lumpur, Singapore
Location: Online
Date: 24 Nov 2023, Friday
Time: 9:00 AM - 1:00 PM (GMT +8:00) Kuala Lumpur, Singapore
Location: Online
Pricing
Course fees: S$450 before GST (for 70% EnterpriseSG subsidy) / S$1,050 (for Eco-Business 30% discount) / S$1,500 before GST (full course fee)
Speakers
Trainer's Profile:
Junice Yeo, Executive Director, Head of ESG Intelligence, Eco-Business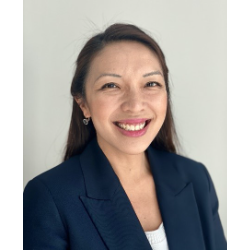 Junice specialises in corporate sustainability in Asia, and currently leads research, advisory and training at Eco-Business. She was previously Director for Southeast Asia at global sustainability management consulting firm – Corporate Citizenship. A GRI-certified trainer (2015 - 2018), CFA Level 4 holder on ESG Investing and FSA Level II candidate for SASB Standards, she is a regular facilitator and moderator on key environment and social issues for organizations. She delivers board briefings on evolving ESG issues in Asia, and regularly mentors professionals across industries on ESG integration, disclosure and strategy. She has two decades of private and public sector experience in China and Southeast Asia. She previously served in trade, tourism and investment functions at the Embassy of Switzerland, and Sino-Singapore Tianjin Eco-City. She has also led in global and regional brand communications efforts for the Singapore Tourism Board and at the French multinational, Danone. 
Trainer's Profile:
Jessica Cheam, Founder and Managing Director, Eco-Business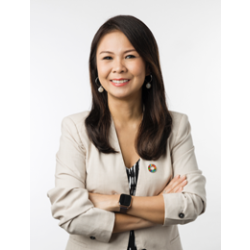 Jessica is recognised as a sustainability pioneer with two decades of experience in media, sustainable development and ESG issues globally.​​ She serves as an independent, non-executive director for Singapore-listed Wilmar International, Asia's leading agribusiness group, and ComfortDelGro, one of the world's largest land transport companies. She chairs ComfortDelGro's Board Sustainability Committee, and is a member of its Audit & Risk; and Digitalisation Committees.​​ She is a regular columnist for national newspapers and is on the Board of Directors for Singapore-listed ComfortDelGro. She holds the CFA Institute Certificate in ESG Investing and is an active member of the Singapore Institute of Directors (SID), and serves as its ESG committee member. ​​ She is also accredited with the INSEAD Certificate of Corporate Governance and a member of the Institute of Corporate Directors Malaysia and the UK's Institute of Directors.​