Unsupervised, Self-Supervised and Reinforcement Learning
Organised by SGInnovate and Red Dragon AI
Together with Red Dragon AI, SGInnovate is pleased to present the fourth module of the Deep Learning Developer Series. In this module, we dive deeper into some of the latest techniques for using Deep Learning through Unsupervised, Self-Supervised and Reinforcement Learning.
About the Deep Learning Developer Series:
The Deep Learning Developer Series is a hands-on series, targeted at developers and data scientists who are looking to build Artificial Intelligence applications for real-world usage. It is an expanded curriculum that breaks away from the regular eight-week full-time course structure and allows for modular customisation according to your own pace and preference. In every module, you will have the opportunity to build your Deep Learning models as part of your main project. You will also be challenged to use your new skills in an application that relates to your field of work or interest.
Start here













About this module:
In this module, we look at some of the latest developments in Deep Learning research, and interesting advancements in Machine Learning and AI.
One issue with many of the current techniques used in Machine Learning is the requirement for lots of labelled data, which is both costly and time consuming to create. Unsupervised and Self-Supervised Learning look at how you can take raw unlabelled data and extract useful insights from that data. Currently, there are several techniques to achieve that, including Autoregressive models, Representation Learning and Cycle Consistency. We will examine examples from each of these techniques and more to give you an understanding of how they work, how they can be applied and improved upon.
We will look at a variety of techniques such as Generative Adversarial Networks and how they are being used to produce realistic and life-like data, such as generated pictures of faces. Other types of techniques that we will examine are Autoregressive models such as Wavenet, PixelRNN and GPT2 and how they create self-labelling systems and Variational Auto Encoders and the concepts of latent representations and extracting representational learnings from data.
We will also look at the field of Reinforcement Learning which has birthed forth breakthroughs such as DeepMind's AlphaGo, Alpha Star and OpenAI's DOTA models. We will look at how you can examine problems as a game which can be learnt to be played by a set of algorithms and how those algorithms can often achieve results better than the world's best human players.
As with all the other Deep Learning Developer modules, you will have the opportunity to build multiple models yourself. These include your main project which gives you the ability to take these new skills and apply them to your field of work or interest.
This workshop is in the process of funding support application.
In this course, participants will learn:
Generative Adversarial Networks (GAN)
StyleGAN
BigGAN
CycleGAN
InfoGAN
VAEs (CVAE, Beta-VAE)
RL Q Learning
Actor Critic Models
Recommended Prerequisites:
---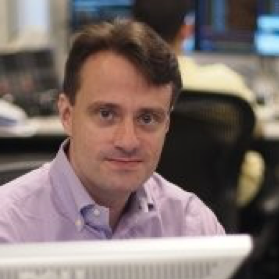 Dr Martin Andrews
Martin has over 20 years' experience in Machine Learning and has used it to solve problems in financial modelling and the creation of Artificial intelligence (AI) automation for companies. His current area of focus and specialisation is in Natural Language Processing and understanding. In 2017, Google appointed Martin as one of the first 12 Google Developer Experts for Machine Learning. Martin is also one of the Co-founders of Red Dragon AI.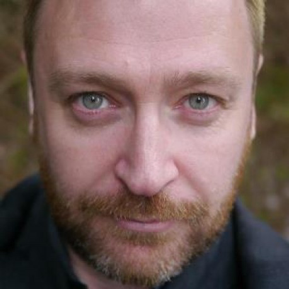 Sam Witteveen
Sam has used Machine Learning and Deep Learning in building multiple tech startups, including a children's educational app provider which has over 4 million users worldwide. His current focus is AI for conversational agents to allow humans to interact easier and faster with computers. In 2017, Google appointed Sam as one of the first 12 Google Developer Experts for Machine Learning in the world. Sam is also one of the Co-founders of Red Dragon AI.