SingularityNET Developer Workshop
Presented by SGInnovate and SingularityNET
In this workshop you will learn how to use the SingularityNET decentralized protocol to sell your AI services on the SingularityNET Marketplace. Our senior engineers will walk you through step-by-step and answer any questions you may have. This workshop is suitable for developers with a basic understanding of command-line tools. You will receive a sample AI service to work with during the workshop. So don't forget your laptop! We are going to build stuff!
In this course, participants will learn:
SingularityNET DApp
SingularityNET Tools

Publishing a Service (SNET-CLI)
Exposing a Service (SNET-DAEMON)
Calling a Service (DApp or SNET-CLI)
Payment Channel (MultiPartyEscrow)
Recommended Prerequisites:
Some basic knowledge of Ethereum
Basic knowledge of Command Line Interface Tools
You MUST bring your own laptop to this workshop. Please install the following before the workshop: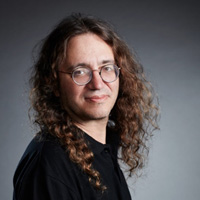 Dr. Ben Goertzel
Dr. Ben Goertzel is the CEO & founder at SingularityNET foundation as well as Chairman and Chief Scientist at Singularity Studio. He is also the Chief AI Advisor of Hanson Robotics, where for several years he led the team developing the AI software for the Sophia robot. Dr. Goertzel currently serves as Chairman of the Artificial General Intelligence Society, the OpenCog Foundation, the Decentralized AI Alliance and the futurist nonprofit Humanity+.
He is one of the world's foremost experts in Artificial General Intelligence, a subfield of AI oriented toward creating thinking machines with general cognitive capability at the human level and beyond. He also has decades of expertise applying AI to practical problems in areas ranging from natural language processing and data mining to robotics, video gaming, national security and bioinformatics. He has published 20 scientific books and 140+ scientific research papers, and is the main architect and designer of the OpenCog system and associated design for human-level general intelligence.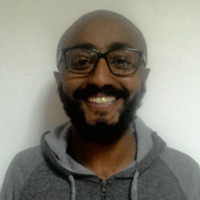 Tesfa Yohannes
Tesfa is the Team Lead for SingularityNet in Ethiopia. Over the past year, he had been working on SingularityNET platform to wrap various services into the platform to give developers a general idea what different services look like on it. Besides that, he had been building various deep neural networks for facial analysis, tracking and reconstruction pipelines for various clients the past 4 years in iCog Labs Ethiopia.
Topics: Artificial Intelligence / Deep Learning / Machine Learning / Robotics