Location
BASH, Level 3,
Block 79 Ayer Rajah Crescent via Lift Lobby 3
Singapore 139955
Modular Blockchain Developer Programme: Solidity & Smart Contracts
Presented by SGInnovate and Kingsland University
As the world's understanding and awareness of Blockchain increases, so will the demand for talented Blockchain engineers. This demand presents a massive opportunity for developers who can turn the vision of Blockchain into reality.
In this workshop, each module covers a different topic. Attendees can choose the module they would like to sign up for.
In order be a Kingsland Certified Blockchain Developer, attendees must complete all four modules:
Blockchain Essentials
Blockchain Wallets & Transactions
Solidity and Smart Contracts
Designing DApps

There will be three days of intensive on-site training for each module, followed by an online assessment to test your knowledge and practical skills.
Prerequisites
Understanding of JavaScript development (promises, Node.js, npm, basic JavaScript front-end)
Object-oriented programming, working with classes and objects (e.g. C#, Java, Python, JavaScript or C++)
Experience in web development and REST APIs (to build simple server-side Web apps)
Understanding of how various Blockchains reach consensus
Understanding of Wallet mechanics
In-depth knowledge of how transactions work
Attendees MUST bring their laptops
In this course, participants will:
Develop smart contracts for Ethereum using Solidity
Write Solidity code: contracts, functions, data, events, payments
Access the Ethereum network and invoke smart contracts
Learn the practical aspects of smart contract development (Ethereum, Solidity and smart contracts, the Web3 API to connect Ethereum with JavaScript and other languages)
Day 1 (4 November 2019)
Ethereum Overview
This unit goes into detail about the Ethereum blockchain with an emphasis on the inner state machine and working components of the protocol.
Smart Contracts, Crypto, Tokens and dApps
This unit introduces smart contracts, how they are built, and how they interact with the network. It introduces the Ethereum Virtual Machine (EVM) and explains how it works with smart contracts. The concept of Ethereum tokens is also covered, along with their standards, ERC-20 and ERC-721.
Day 2 (5 November 2019)
Smart Contracts and Solidity Basics
This unit introduces Solidity, one of the programming languages used to write smart contracts for the Ethereum blockchain. In addition to reviewing the programming mechanics, data structures, and keywords of the language itself, this unit also considers how elements fit into the overall development ecosystem and workflow.
Smart Contracts and Solidity Advanced (Part 1)
This unit considers the advanced features of the Solidity programming language used to write smart contracts on the Ethereum blockchain. In addition to the basic programming mechanics in Solidity that are inherent to every other programming language, we dive into features of the language that are specific only to Solidity such as modifiers, events, contract destruction, and more. We also take a more in-depth look into the Ethereum Virtual Machine (EVM).
Day 3 (6 November 2019)
Smart Contracts and Solidity Advanced (Part 2)
Blockchain & Smart Contract Security
This section goes through Blockchain security. Topics include different ways the Blockchain may be exploited, how to protect your projects, and famous exploits in the Blockchain space. This section further explains Blockchain security by going through best practices and different security tools.
$1,600 $600
Promotional price at S$600 nett (promotion ends on 28 October 2019).
For enquiries, please send an email to [email protected]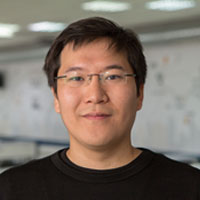 Anar Enhsaihan
Anar Enhsaihan has been an iOS engineer for a multitude of startups and the apps that he has worked on have reached hundreds of thousands of users in markets including North America, Europe, and Asia. He has deployed a DApp on the Ropsten Ethereum network that takes full advantage of the decentralised nature of the Blockchain.
Topics: Blockchain
You may also like the following: