November 11, 2019 &
Location
BASH, LEVEL 3, 79 AYER RAJAH CRESCENT SINGAPORE 139955
Modular Blockchain Developer Programme: Designing DApps
Presented by SGInnovate and Kingsland University
As the world's understanding and awareness of Blockchain increases, so will the demand for talented Blockchain engineers. This demand presents a massive opportunity for developers who can turn the vision of Blockchain into reality.
In this workshop, each module covers a different topic. Attendees can choose the module they would like to sign up for.
In order to be a Kingsland Certified Blockchain Developer, attendees must complete all four modules:
Blockchain Essentials
Blockchain Wallets & Transactions
Solidity and Smart Contracts
Designing DApps

There will be three days of intensive on-site training for each module, followed by an online assessment to test your knowledge and practical skills.
Prerequisites
Understanding of JavaScript development (promises, Node.js, npm, basic JavaScript front-end).
Experience with object-oriented programming, working with classes and objects (e.g. C#, Java, Python, JavaScript or C++).
Experience in web development and REST APIs (build simple server-side Web apps).
Strong background in Blockchain fundamentals
Understanding of smart contract programming fundamentals
Attendees MUST bring their laptops
In this course, participants will:
Design and develop Decentralised Applications (DApps)
Use Solidity framework and tools: Truffle and Ganache
Use decentralised storage systems like IPFS
Learn the practical aspects of DApp development
Day 1 (8 November 2019)
DApps Architectures
This unit explains different architectures for Decentralised Applications (DApps), the current dApp ecosystem within Ethereum, how to access the wallet within DApps, and how multi-signature wallets work.
Web3 API and Metamask
This unit goes over the Web3 Library and how to access the Ethereum Blockchain using JavaScript and JSON-RPC.
Server Side Ethereum Libraries
This unit goes over the different server-side libraries for Ethereum, and how to install and compile a contract for the appropriate libraries.
Day 2 (11 November 2019)
Frameworks and Tools: Ganache and Truffle
This module introduces students to standard development tools that enhance and optimise workflows when developing DApps for the Ethereum blockchain. Test tools are essential for the rapid development of Ethereum smart contracts. Students begin engaging with both Truffle and Ganache to automate workflows and test code integrity.
Building A dApp: Example Project
This unit gives an example project that is deployed to the test network. It intends to tie together all the concepts learned in the module so far and provide an example of how to tackle a DApp project from beginning to end.
Day 3 (12 November 2019)
Decentralised Storage and IPFS
This unit shows different types of decentralised storage methods. This unit also gives specific examples on IPFS, how to implement IPFS, information on Storj and SIA
Notable dApp Platforms
This unit goes over different DApp platforms and basic implementation methods for each of them. Students work with various platforms to familiarise themselves with the technical differences between networks, including RSK, POA Network, NEO, EOS, Cardano, BCH and many others.
$1,800 $600
Promotional price at S$600 nett (promotion ends on 1st November 2019).
For enquiries, please send an email to [email protected]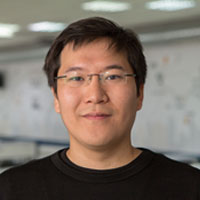 Anar Enhsaihan
Anar Enhsaihan has been an iOS engineer for a multitude of startups and the apps that he has worked on have reached hundreds of thousands of users in markets including North America, Europe, and Asia. He has deployed a dApp on the Ropsten Ethereum network that takes full advantage of the decentralised nature of the Blockchain.
Topics: Blockchain
You may also like the following: