Building AI Applications for the Real World
Organised by SGInnovate and Red Dragon AI
Together with Red Dragon AI, SGInnovate is pleased to present the fifth and final module of the Deep Learning Developer Series. In this module, we will focus on building and training basic neural networks, getting these models into production in real-world applications such as cloud, mobile and even on hardware devices.
About the Deep Learning Developer Series:
The Deep Learning Developer Series is a hands-on series, targeted at developers and data scientists who are looking to build Artificial Intelligence (AI) applications for real-world usage. It is an expanded curriculum that breaks away from the regular eight-week full-time course structure and allows for modular customisation according to your own pace and preference. In every module, you will have the opportunity to build your Deep Learning models as part of your main project. You will also be challenged to use your new skills in an application that relates to your field of work or interest.
Start here













About this module:
While there are many tutorials out there teaching how to build and train basic neural networks, getting these models into production in real-world applications is a whole set of skills that goes beyond understanding Deep Learning. In this 3-day workshop, we cover the Deep Learning aspects as well as engineering and DevOps skills required to take models and serve them at scale. This includes serving models in the cloud, on mobile and on hardware devices.
We will cover how to prepare models to make them both efficient as well as cost-effective for serving. This will include how to quantise and prune models in a way that retain as much accuracy of the model as possible, while making the model 2—4X faster and smaller. Another critical engineering aspect of models in production is how to use frameworks like TFX for making efficient data pipelines that can be used in production, to monitor everything from data quality to split testing models and examining their inference qualities on data at scale.
This course will examine the popular frameworks for serving models on mobile devices and what needs to be done to prepare models for inference at the edge. Candidates will learn how to distill large models into smaller versions that can be used on mobile and hardware devices, what types of models are best for mobile devices, how to secure your models and how to use a combination of local and cloud served models to deliver a high-quality user experience.
Finally, we also cover industry best practices for model development and deployment in teams, how to iterate from model ideation to monitoring in production. This workshop is in the process of applying for funding support, pricing information will be updated later.
In this course, participants will learn how to:
Build microservices that can be used for prediction
Break end-to-end products into various models to produce more effective pipelines
Customise and edit models to make them more efficient for inference
Quantise and prune models to improve their performance in inference
Distill models to create more efficient models
Deploy models to the cloud using frameworks like TensorFlow serving
Create models for mobile using TF Lite
Train big models using big datasets efficiently
Train large models and datasets with custom hardware and mixed precision
Ensure model explainability, interpreting models to make them less of a black box
Build model visualisations for explainability
Debug and troubleshoot projects
Tune hyper parameters in models
Iterate through model creation to arrive at an optimal solution
Create a methodology and best practices for team model creation
Select and manage ML teams and projects
Build and structure teams for AI project
Recommended Prerequisites:
---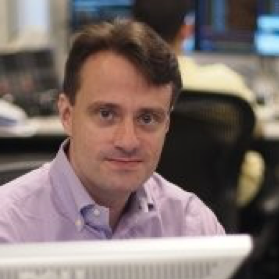 Dr Martin Andrews
Martin has over 20 years' experience in Machine Learning and has used it to solve problems in financial modelling and has created AI automation for companies. His current area of focus and specialisation is in Natural Language Processing and understanding. In 2017, Google appointed Martin as one of the first 12 Google Developer Experts for Machine Learning. Martin is also one of the Co-founders of Red Dragon AI.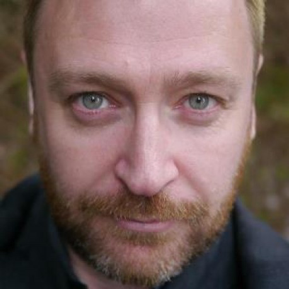 Sam Witteveen
Sam has used Machine Learning and Deep Learning in building multiple tech startups, including a children's educational app provider which has over 4 million users worldwide. His current focus is AI for conversational agents to allow humans to interact easier and faster with computers. In 2017, Google appointed Sam as one of the first 12 Google Developer Experts for Machine Learning in the world. Sam is also one of the Co-founders of Red Dragon AI.