Build a Chatbot with Machine Learning
Presented by SGInnovate and Le Wagon
Discover how to build a chatbot service without a single line of code.
Chatbots and AI conversational solutions are taking over the world. Take your very first step with this workshop.
You do not need to know how to code for this workshop, but we will cover a few technical concepts to build a chatbot using DialogFlow, a service created by Google.
In this course, participants will learn:
The architecture of a chatbot service
Use cases for chatbot services
How to build a basic chatbot with DialogFlow
Overview of app integrations
6:30pm – 7:00pm: Registration
7:00pm – 7:30pm: Overview of Chatbots and Introduction to Diagloflw
Overview of Chatbots
What is a Chatbot
Why are they important?
Typical use cases
Introduction to Diagloflow
Service architecture
Machine Learning concepts used by DialogFlow
Demonstration: Trainer builds a hotel booking chatbot
7:30pm – 8:45pm: Creating Your Own Chatbot Service
Quick overview of best practices
Group work challenge - Participants use DialogFlow to design a chatbot for the following use cases:

Airbnb – Chatbot that helps with booking an apartment
Grab – Chatbot that creates a food order for a customer
Netflix – Chatbot that proposes series recommendations
8:45pm – 9:00pm: Closing Comments and Questions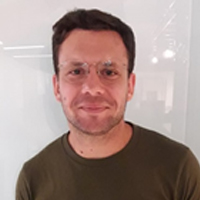 With a background in management consulting and organizational development Miguel decided to dive into tech and learn to code. He's now working as a digital consultant and freelance web developer as well as giving workshop and teaching for the coding school Le Wagon.
Topics: Artificial Intelligence / Deep Learning / Machine Learning / Robotics