Location
BASH, Level 3,
79 Ayer Rajah Crescent
Singapore
Blockchain Development Modular Intensive Program: Blockchain – Wallets & Transactions
Presented by SGInnovate, Kingsland University and Ngee Ann Polytechnic
As the world's understanding and awareness of Blockchain increases, so will the demand for talented Blockchain engineers. This demand presents a massive opportunity for developers who can turn the vision of Blockchain into reality.
In this workshop, each module covers a different topic. This gives attendees the flexibility to enrol only in modules that they wish to.
In order to be a Kingsland Certified Blockchain Developer, attendees must complete all four modules:
Blockchain Essentials
Blockchain Wallets & Transactions
Smart Contracts and Solidity
Decentralised Apps
You would also have to successfully design, programme and defend two projects.

There will be three days of intensive on-site training for each module, which will conclude with an online assessment to test your knowledge and practical skills.
This workshop is currently in the process of the funding application. Register your interest now, and we will contact you when registrations are open.
Recommended Pre-requisites
Strong familiarity with object-oriented programming
A solid grasp of at least one of the following languages: C++, C#, Java, Python or JavaScript
Experience in Web development and REST APIs is highly recommended
An intermediate understanding of JavaScript will be instrumental in moving forward later in the program
Attendees MUST bring their laptops
Note: Attendees may take a self-assessment exam to provide feedback on skill readiness. The self-assessment covers the fundamentals of programming and software technologies: variables, loops, arrays and collections, functions, classes and objects, HTTP and REST. Kingsland University will conduct it, and they would follow up with the attendees after registration.
In this course, participants will:
Gain a deep understanding of Blockchain networks and Cryptocurrencies
Use Cryptographic technologies and implementing Crypto Wallets
Understand how to build, sign and send Blockchain transactions
Consider ecosystem challenges, including scalability & interoperability
This module is a standalone one to help attendees gain a more profound, technical understanding of wallets, transaction, and exchange on blockchain networks. You will cover modern Blockchain technologies from the developer's perspective (Cryptography, Wallets, Transactions, and Offchain Transactions).
Day 1
Cryptocurrencies Overview
This unit covers the different Cryptocurrencies currently available and gives an overview of the various technologies (protocols) that different Cryptocurrencies use.
Cryptocurrency Wallets
This unit covers a general overview of Cryptocurrency Wallets and Wallet software. Attendees work with different kinds of Cryptocurrency Wallets such as desktop, mobile, hardware, and paper wallets, among others.
Wallets API and Libraries
This unit touches on Wallet implementation and standards like bip39 or hierarchical deterministic wallets. Keystores, HD wallets, and different wallet libraries will also be covered.
Day 2
Creating an Ethereum Wallet
This unit considers the practical functionality of a Wallet, how to implement a new Wallet, recover a mnemonic, check account balances, receive currency through a transaction model, and sign and send currency through the same model.
Blockchain Transactions
This unit covers theoretical aspects of transaction models in the Cryptocurrency ecosystem and how these models are applied about the two most popular global Cryptocurrencies.
Cryptocurrency Exchanges
This unit touches on different Cryptocurrency platforms, Bitcoin, Cryptocurrency trade, decentralised platforms and trading APIs. Attendees learn the skills necessary to recognise different platforms, and trade and exchange Cryptocurrencies.
Day 3
Scaling Blockchain Networks
This unit covers the problems with Blockchain scalability about current models of implementation.
Anonymous Transactions
This unit touches on anonymisation models in cryptocurrencies, such as coinJoin, MimbleWimble, Zero-Knowledge Proofs, CryptoNote, and introduces Privacy Coins.
Funding Support
This workshop is currently in the process of the funding application. Register your interest now, and we will contact you when registrations are open.
For enquiries, please send an email to [email protected]
Modules are conducted by two or more trainers, depending on the size of the cohort.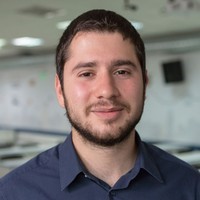 Preslav Mihaylov
Preslav Mihaylov is the Blockchain Training Manager at Kingsland University. He is
mostly known for leading various technical training courses for developers ranging
from novice to professionals. Although he currently specialises in the Blockchain industry, he has substantial experience in the embedded and robotics sectors, having worked in companies like Visteon Electronics and Ocado Technology.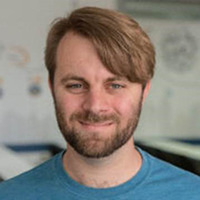 Patrick Galloway
Patrick Galloway is a passionate educator and developer. He has built several apps
ranging from credit card payment portals to a lead assignment system for a mortgage company. Galloway's focus is on building strong fundamental skills through a hands-on approach to learning that equips his students with the refined thought processes necessary to become resourceful and skilled developers.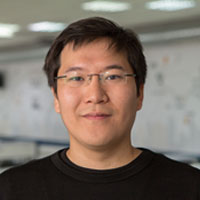 Anar Enhsaihan
Anar Enhsaihan has been an iOS engineer for a multitude of startups and Apps that he has worked on have reached hundreds of thousands of users in markets including North America, Europe, and Asia. He's deployed a dApp on the Ropsten Ethereum network that fully takes advantage of the decentralized nature of the Blockchain.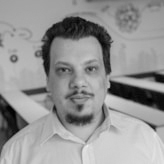 Vladislav Zorov
Zorov is a programmer and a perpetual early adopter. His interests include Quantum Computing, VR, Cryptography, distributed systems, databases, and Blockchain.
Topics: Blockchain
You may also like the following: