Blockchain Developer Programme: Blockchain Networks
Organised by SGinnovate, Kingsland School of Blockchain, and Ngee Ann Polytechnic
Together with Kingsland University – School of Blockchain and Ngee Ann Polytechnic, SGInnovate is proud to launch Singapore's first certified blockchain developer programme. Designed to accommodate working professionals, the hybrid immersion blockchain programme will employ a blend of face-to-face intensive technical training and online supported instructions.
This collaboration enables the fusion of technical expertise from Kingsland University – School of Blockchain and educational practice by Ngee Ann Polytechnic with the deep tech ecosystem of SGInnovate. Comprising of two modular courses, "Blockchain Networks" and "DApps and Solidity", eligible trainees may receive course and certification funding support through Infocomm Media Development Authority (IMDA)'s TechSkills Accelerator (TeSA) CITREP+ programme.
This Blockchain Networks course is one of two core courses we offer to aspiring blockchain engineers. The course will take you through a sequence of well-structured modules, systematically introducing new content while reinforcing previously addressed concepts. Each module includes practical exercises and practical projects to foster an active learning environment.
Through this course students will:
Design and code simple blockchain networks
Implement blockchain consensus algorithms
Understand cryptography and interaction with crypto wallets
The Blockchain Networks course is a standalone course for students wishing to gain a deeper, technical understanding of blockchain networks and cryptography. Students who complete Blockchain Networks may also wish to undertake Kingsland's DApps & Solidity course. These two courses together offer a pathway to becoming a Kingsland Certified Blockchain Developer.
Course Timeline
Hybrid Immersion has been developed to accommodate those already working in a professional environment. It is a blend of face-to-face intensive training and online supported instruction.
The first six days of a Hybrid Immersion mode course are held face-to-face and the following four weeks include online lessons, live instructor online feedback and a personal/group project. Students must attend all face-to-face classes, participate in all online learning modules and successfully complete their project in order to receive a certificate of completion.
Prereqs and preparations
This course is for experienced software developers looking to add a deep level technical understanding of blockchain networks and protocols to their developer skill sets. Course participants are expected to have:
Understanding of JavaScript development (promises, Node.js, npm, basic JavaScript front-end).
Object-oriented programming, working with classes and objects (e.g. C#, Java, Python, JavaScript or C++).
Experience in Web development and REST APIs (build simple server-side Web apps).
Course candidates are encouraged to take an assessment exam that covers the fundamentals of programming and software technologies: variables, loops, arrays and collections, functions, classes and objects, HTTP and REST.
Kingsland's Blockchain Networks course covers the following topics:
Basics of blockchain
Blockchain cryptography
Consensus algorithms
Mining and mining pools
Practical Project: Transactions, blocks, peers and consensus
Wallets and wallet APIs
Transactions and exchanges
Practical Project: Wallets and faucets
Offchain transactions and lightning network
Anonymous coins
Students who complete all modules within the Blockchain Networks course including successfully defending their project will receive a Certificate of Completion from Kingsland University - School of Blockchain.
Students must combine this course along with the Blockchain Networks with DApps & Solidity to constitute a complete program and pathway to certification as a Kingsland Blockchain Developer.
$4,800SGD for Singaporeans and Permanent Residents
$5,000USD for international students
More details to be released soon. Please indicate your interest so that we can contact you the moment registrations are open.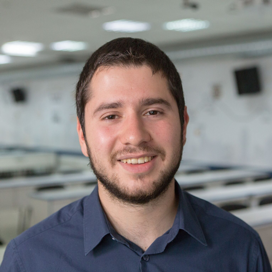 Preslav Mikaylov
Preslav Mihaylov is the Blockchain Training Manager at Kingsland University – School of Blockchain. He is mostly known for leading various technical training courses to developers ranging from novice to professionals.
Although he is currently specialising in the Blockchain industry, he has substantial experience in the embedded and robotics industries in companies like Visteon Electronics and Ocado Technology.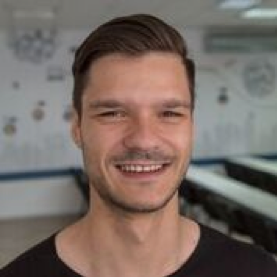 Simeon Kotashi
Kotashi has a BSc in Computer Science from King's College London. He is passionate about cryptography, network security and distributed ledger technologies.
He took part in the development of a blockchain ecosystem aiming to fight counterfeit products across all industries around the world.
Topics: Blockchain
You may also like the following: