Basic Medical Device Regulatory Introduction: Key Challenges and Solutions in Asia
Presented by SGInnovate and Asia Regulatory Professional Association
Medical devices have evolved to be a critical area within the Healthcare sector. According to the Health Sciences Authority (HSA), medical devices cover over 8000 types of products, ranging from simple bandages to life maintaining implantable devices, and minimally invasive surgery equipment. Singapore, for example, has three phases of implementation for regulatory control of medical devices to minimise disruption of the supply chain distribution and ensure sufficient time for companies to register their devices and meet the requirements.
Navigate through the different phases of medical device regulations with this workshop as we dive into the global and regional regulatory environment.
In this course, participants will learn:
The definition and classification of medical devices
The global and regional regulatory environment
The requirements in Asian countries
The key challenges and solutions in medical device regulation
Still interested in the workshop? Leave your details below and we will contact you when it's available again.
9:30am – 10:00am: Registration
10:00am – 12:00pm: Medical Device Fundamentals
Definition of a medical device
Classification of medical devices
Global and regional regulatory environment
12:00pm – 1:00pm: Lunch
1:00pm – 4:00pm: Key challenges and solutions in Asia
Requirements in Asian countries
Challenges and solutions in medical device regulations
4:00pm – 4:45pm: Open Book Examination (Optional)*
4:45pm – 5:00pm: Closing Comments and Q&A
Note: Examination optional and payment will be made directly to Asia Regulatory Professional Association
Jack Wong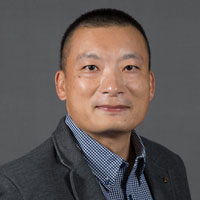 Jack has over 20 years of Regulatory, Clinical Trial and Pharmacovigilance experience in Asia with extensive knowledge in the fields of Medical Devices, Pharmaceuticals, Nutritional, Consumer Healthcare and biological products.
He is the founder of the Asia Regulatory Professional Association (ARPA) and has taught regulatory courses in more than nine universities throughout Asia, including Nanyang Technological University (NTU).
Linkedin Profile: https://www.linkedin.com/in/jack-wong-791152a/
ARPA website: https://www.asiaregulatory.com/
ARPA Youtube Channel: https://www.youtube.com/channel/UCP7sJUh1_bElIoGUXrYXa3A
Publication: https://www.amazon.com/Handbook-Medical-Device-Regulatory-Affairs/dp/9814774316/ref=sr_1_1?keywords=asia+reglatory+handbook&qid=1577868715&sr=8-1-spell
Topics: MedTech / HealthTech / BioTech