Basic Medical Device Regulatory Introduction: Key Challenges and Solutions in Asia
Presented by SGInnovate and Asia Regulatory Professional Association
Medical devices have evolved to be a critical area within the Healthcare sector. According to the Health Sciences Authority (HSA), medical devices cover over 8000 types of products, ranging from simple bandages to life maintaining implantable devices, and minimally invasive surgery equipment. Singapore, for example, has three phases for implementation of regulatory control for medical devices to minimise disruption of the supply chain distribution and ensure sufficient time for companies to register their devices and meet the requirements.
Navigate through the different phases of medical device regulations with this workshop as we dive into the global and regional regulatory environment.
In this course, participants will learn:
The definition and classification of medical devices
The global and regional regulatory environment
The requirements in Asian countries
The key challenges and solutions in medical device regulations
9:30am – 10:00am: Registration
10:00am – 12:00pm: Medical Device Fundamentals
Definition of Medical Device
Classification of Medical Devices
Global and Regional Regulatory Environment
12:00pm – 1:00pm: Lunch
1:00pm – 4:00pm: Key Challenges and Solutions in Asia
Requirements in Asian Countries
Challenges and Solutions in Medical Device Regulations
4:00pm – 4:45pm: Open Book Examinations
4:45pm – 5:00pm: Closing Comments and Q&A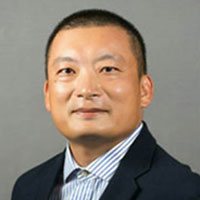 Jack Wong
Jack has over 20 years of Regulatory, Clinical Trial and Pharmacovigilance experience in Asia with extensive knowledge in the fields of Medical Devices, Pharmaceuticals, Nutritional, Consumer Healthcare and Biological products.
Externally, he plays a leading role among all the regional regulatory professionals in the Asian Harmonisation Working Party (AHWP). He was also invited to provide regulatory training to local universities and industry organisations. Jack has also been very active in ASEAN, APEC, ISO and WHO projects.
In his professional career, Jack developed the First Asia Regulatory Affairs Certificate in 2007, which has since garnered more than 1400 alumni. He founded the Asia Regulatory Professional Associations (ARPA) since 2010, and it now has over 1200 members. He also founded the Asia Good Regulatory Practice Research Centre in 2011 with the support of over ten companies. Jack is also the author of The First Asia Regulatory, launched in May 2012.
Topics: MedTech / HealthTech / BioTech