WEB Biotechnology
World's first medical grade wireless ECG wearable-to-cloud Cardiac Management solution
WEB Biotechnology's flagship product, Spyder, is the world's first medical grade Electrocardiography (ECG) wearable that transmits continuously through a smartphone to a cloud database. Artificial Intelligence is applied to the data to analyse ECG rhythm abnormalities in real-time. Its unique 24/7 "always-on" system allows continuous patient ECG data transmission from anywhere in the world with a connected smartphone. Physicians can remotely log in securely into the database and report findings to patients from another connected device.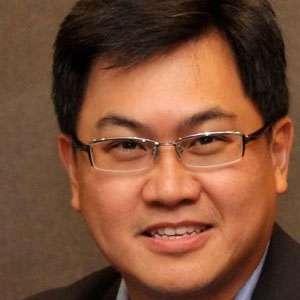 Dr. Philip Wong, Chairman & Medical Director
Senior Consultant Cardiologist at the National Heart Centre Singapore (NHCS) and an Interventional Cardiologist by training. He is also the Deputy Director of the National Heart Research Institute Singapore (NHRIS).
Forget counting steps and calories — connected devices are the new health assistants

Topics: MedTech, Startups, Investments

Monday, February 11, 2019
SGInnovate: StartupStories - WEB Biotechnology