Archanan
Rapidly Create and Test Code for High-Performance Computing Systems at Scale
Archanan is the premier provider of personal, cloud-based Integrated Development Environments (IDEs) at scale. The IDEs emulate an organisation's productions system to speed up time to results by optimising large scale code development workflows and eliminating testing environment bottlenecks.
Alex Nodeland, Co-founder & CEO Alex is a serial innovator who holds a Masters' degree in Applied Mathematics and Statistics from Stony Brook University, where he entered a PhD program at age 20. During his studies, he was also part of the Center of Excellence in Wireless and Information Technology and the High Performance Computing Consortium.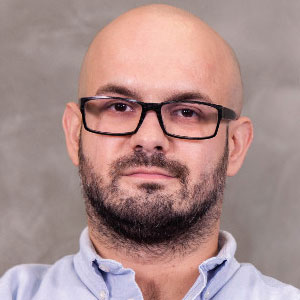 Lukasz Orlowski, Co-founder & CTO Lukasz has worked on the management and development side of supercomputing over the past eight years with Intel and A*STAR. He has been developing software for over 12 years, with a specialisation in large-scale parallel and distributed computing. He holds a Masters' in Computing in Business and Economics from Warsaw University of Technology.