Waste Not, Want Not: Constructing a Sustainable City
Presented by SGInnovate
According to the 17 Sustainable Development Goals, there is a need to build resilient infrastructure, promote sustainable industrialisation and foster innovation as well as ensure sustainable management of water and sanitation for all.
Reduce, Reuse and Recycle; the often-repeated adage needs to become protocol instead of a guideline as we strive to optimise the use of finite resources and materials in building new machinery, infrastructures and architecture through clean and environmentally sound technologies and industrial processes, and increased water-use efficiency across all industries.
The cities of the future need to be constructed with a focus on sustainability. However, it is easier said than done. Discover from our expert panel on the changes and necessary actions needed from the various players in the industry.
Date: 17 October 2019 (Thursday)
Time: 4:00pm – 6:00pm
Venue: 32 Carpenter Street, Singapore 059911
Speakers:
Xuchao Wu, Head of Energy & Sustainability Services, JLL
Irene Yong, Director (Building Services), Beca
Mohammad Sherafatmand, CEO and Founder, Hydroleap
Moderator: SzeKi Sim, Head – Community and Brand, SGInnovate
Programme Details:
4:00pm – 4:30pm: Registration
4:30pm – 5:30pm: Panel Discussion and Q&A
5:30pm – 6:00pm: Networking
Speakers' Profiles:
Xuchao Wu, Head of Energy & Sustainability Services, JLL
Xuchao is the Head of JLL's Energy and Sustainability Services (ESS) across South/Southeast Asia. He leads a team of subject matter experts across the region to develop and implement sustainability solutions for JLL's clients, particularly in the following areas: Energy Management, Green Building Certification, and Workplace Health and Wellbeing. Xuchao has held several other roles prior to this one, including JLL's Head of ESS for Greater China and Sustainability Consultant for Arup. He had also worked at the National University of Singapore's Energy Sustainability Unit as a researcher.
Irene Yong, Director (Building Services), Beca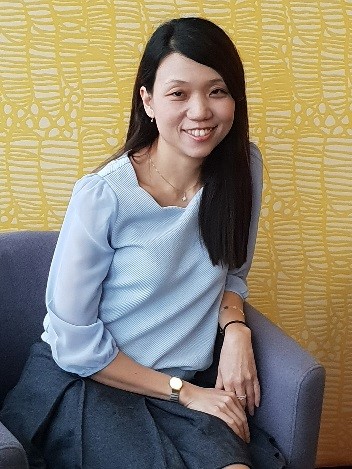 Irene is a Technical Director (Building Services) in Beca and the Section Head for the Centre of Excellence (CenEx) team in Beca Singapore, heading a team of 10 ESD Engineers in carrying out Green Certification projects (Green Mark, LEED, GBI, etc.), M&E Consultancy, Building Audits and Design Reviews. She is a Certified Green Mark Advanced Accredited Professional, Singapore Certified Energy Manager and Green Building Index Facilitator. She has successfully completed more than 50 Green Mark projects and has vast experience in providing advice to clients intending to apply for Green Mark certification of Gold and above levels in Singapore as well as overseas. Some of the notable Green Mark Platinum projects that she has completed include the Zero Energy Building at BCA Academy, Marina One Towers and Residences, DUO Galleria, Punggol Waterways, as well as Nanyang Technological University which had received the Green Mark Platinum Star Champion Award from BCA.
Mohammad Sherafatmand, CEO and Founder, Hydroleap
Dr. Mohammad Sherafatmand, CEO and founder of Hydroleap received his PhD in environmental engineering from National University of Singapore (NUS) in 2016 and continued his research as a postdoc for a short period before starting his venture at Hydroleap.
Since then, Mohammad has raised more than 3 million SGD from VCs such as Wavemaker, Seeds Capital, 500 Startups, SGInnovate and Sparklabs and took the technology from lab-scale to a full-blown commercial solution.
Living in Singapore for the past 7 years has made Mohammad to call Singapore home.

Hydroleap provides a chemical-free, cost-effective and environmentally friendly solution for industrial wastewater treatment.

Moderator's Profile
SzeKi Sim, Head – Community and Brand, SGInnovate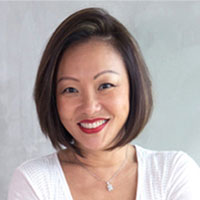 A seasoned and passionate marketer, SzeKi joined SGInnovate as part of its pioneer team in Sep 2016. She was entrusted with building the brand and communications team from scratch, to achieve SGInnovate's mission of enabling ambitious and talented men and women to build, commercialise and scale globally relevant Deep Tech innovations from Singapore. SzeKi also supports these entrepreneurial scientists in crafting, shaping and telling their stories – an important part of their go-to-market journey.
To promote Singapore as a place of thriving innovation in Deep Tech entrepreneurship, SzeKi leads the SGInnovate team in spearheading activities to create a holistic ecosystem, providing a platform where founders, researchers, academics, venture capitalists, corporations come together to share experiences in areas such as Artificial Intelligence, Autonomous Tech, Robotics, MedTech and Quantum Tech.
In less than three years, she has led the establishment of SGInnovate as a leading force in driving Deep Tech innovation and entrepreneurship in Singapore and internationally. SGInnovate has built a thriving community of over 27,000 people from across the ecosystem and clinched multiple awards including the Best B2B PR Campaign (Silver) at the Marketing PR Awards 2017, Outstanding B2B Campaign – Singapore (Merit) and Outstanding Overall Corporate Reputation Programme (Merit) at the PRISM Awards 2019, as well as the Best PR Campaign – B2B (Silver) at the Marketing PR Awards 2019.
Before SGInnovate, SzeKi's long career in marketing included leading teams with global technology brands such as Hewlett Packard, Motorola and Nokia regionally and globally. Her 15 years at Motorola saw her in various leadership positions including Head of Marketing – Asia Pacific for Motorola Networks, and Head of Marketing – Asia and Middle East for Motorola Solutions. At Nokia Siemens Networks (now Nokia), SzeKi was the Global Head of Customer Marketing for their Global Services organisation.
Topics: Others
You may also like the following: