Today's Tech for Tomorrow's Unicorns
Presented by Enterprise Estonia and Concise Systems
Partnered with SGInnovate
Come and join other professionals to network and learn about the experiences of Concise - a #superagile digital product development team. At this session, you will hear practical tips on:
How to keep engineering teams happy and focused on business goals
How to grow your business in a low-cost way by giving UX and user testing the attention it deserves
How to extract value from the data that is already generated by your business every day
Date: 26 November 2019
Time: 5:00pm – 7:00pm
Venue: 32 Carpenter Street, Singapore 059911
Speakers:
Aive Uus, CEO, Concise Systems
Helen Kokk, UX / UI Specialist
Anneli Luts, Data Engineering Team Lead
Programme Details:
5:00pm – 5:30pm: Registration
5:30pm – 5:55pm: Opening on 'Dream Big, Start Small' by Aive Uus, CEO, Concise Systems
Ever thought about how to build effective collaboration between business and engineering? How to realise the maximum potential of IT talents? How to bring growth hacking into day-to-day life and build teams that celebrate failures? Aive Uus, CEO, Concise Systems will talk about how #superagile can transform engineering teams to achieve ultimate growth.
5:55pm – 6:15pm: Talk on 'Understanding Users and the Importance of UX' by Helen Kokk, UX / UI Specialist
'I know you think you know it all', but do you really understand your end-users? And how much time and money will it save for involving end-user feedback earlier in the development process? Passionate UX specialist Helen Kokk will discuss user tests, the importance of including UX from the early stages, how to balance the needs of end-users and businesses, and more, in her practical talk.
6:15pm – 6:30pm: Talk on 'Data is the New Oil' by Anneli Luts, Data Engineering Team Lead
Data is the new oil if you know how to use it. Data Engineering team lead Anneli Luts will share a case study showcasing building a data lake and will explain the terms data engineering, data science and data analysis.
6:30pm – 7:00pm: Networking
Speakers' Profiles:
Aive Uus, CEO, Concise Systems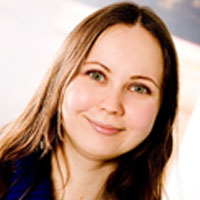 Aive Uus enjoys working on business growth. It has been one of her passions since the very first job 15 years ago. She believes in teamwork, a trusting and open atmosphere and constant self-development. Aive loves creative leadership and has led teams of various large-scale international software projects. Currently, she is working as a CEO at Concise, an innovative software development agency helping to build successful digital products.
Helen Kokk, UX / UI Specialist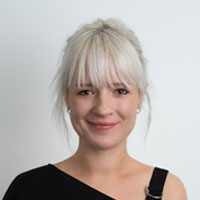 Helen Kokk is a UX/UI designer with 12 years of experience. She is passionate about entrepreneurship, and her specialities are branding and identity, user interface (UI), user experience (UX), web and print graphic design, illustrations, etc. Helen has been a mentor at many international hackathons and leads event series YourDesignWorks.
Anneli Luts, Data Engineering Team Lead
Anneli Luts has a diverse background from heading a department at an old-school trucking company to carrying out cutting-edge research at a material technology lab. For the last four years, she has been working with data and is super curious about helping companies leverage it for competitive advantage.
Topics: Data Science / Data Analytics, Others, Startup and Corporate Open Innovation