Technology That Matters: What Will Drive Computer Performance After Moore's Law
Presented by SGInnovate and SMART
Our lives have suddenly been forced into the core of the digital world this year. We are still able to work and socialise globally because of the advancement in technology. Despite the situation we are in today, scientists will continue to advance the technology to aid the human race.
As part of the Technology That Matters series, SMART and SGInnovate have invited MIT Professors to share their technologies. There will be fireside chats and panel discussions! Don't miss this opportunity to interact with MIT Professors.
The miniaturisation of semiconductor transistors has driven the growth in computer performance for more than 50 years. As miniaturisation approaches its limits, bringing an end to Moore's law, performance gains will need to come from software, algorithms, and hardware. We refer to these technologies as the "Top" of the computing stack to distinguish them from the traditional technologies at the "Bottom": semiconductor physics and silicon-fabrication technology.
In the post-Moore era, the Top will provide substantial performance gains, but these gains will be opportunistic, uneven, and sporadic, and they will suffer from the law of diminishing returns. Big system components offer a promising context for tackling the challenges of working at the Top.
---
Discover more Technology That Matters here!
Date: 28 September 2020, Monday
Time: 9:00am – 10:00am (Singapore Time / UTC+8)
Programme:
9:00am – 9:05am: Opening Remarks by SGInnovate and SMART
9:05am – 9:35am: What Will Drive Computer Performance After Moore's Law by Prof Neil Thompson, MIT Computer Science & Artificial Intelligence Lab
9:35am – 10:00am: Q&A
Speaker's Profile:
Prof Neil Thompson, MIT Computer Science & Artificial Intelligence Lab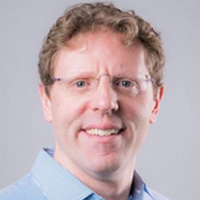 Prof Thompson is an Innovation Scholar at MIT's Computer Science and Artificial Intelligence Lab and the Initiative on the Digital Economy. He is also an Associate Member of the Broad Institute. Previously, he was an Assistant Professor of Innovation and Strategy at the MIT Sloan School of Management, where he co-directed the Experimental Innovation Lab (X-Lab), and a Visiting Professor at the Laboratory for Innovation Science at Harvard.
He advised businesses and government on the future of Moore's Law and have been on National Academies panels on transformational technologies and scientific reliability.
Prof Thompson did his PhD in Business and Public Policy at Berkeley, where he also did his Master's degrees in Computer Science and Statistics. He has a Master's in Economics from the London School of Economics, and undergraduate degrees in Physics and International Development. Prior to academia, he has worked at organisations such as Lawrence Livermore National Laboratories, Bain and Company, the United Nations, the World Bank, and the Canadian Parliament.
Topics: Artificial Intelligence / Deep Learning / Machine Learning / Robotics