Sustainable Finance, Carbon Markets and AI
Presented by SGInnovate and the Embassy of Switzerland
Humanity has been operating out of balance with natural resources for far too long, placing economic growth ahead of environmental and social costs. Individuals, corporates and governments are starting to recognise that we need to act responsibly to support positive change. The UN's 17 Sustainable Development Goals (SDGs) have given us a measurement framework to pivot towards a more balanced future, respectful of Environment, Society and Governance (ESG).
 
As countries develop their strategies in line with their commitments to the Paris Agreement, the financial world is moving more and more towards sustainable finance. Sustainable finance generally refers to the process of integrating ESG considerations when making investment decisions. In Singapore, the Monetary Authority of Singapore (MAS) is taking active steps to promote sustainable financing and recently announced the placement of US$2 billion of its funds with asset managers who are committed to deepening green finance activities out of Singapore. In Switzerland, Geneva is a global hub for innovative sustainability-focused organisations, e.g. Sustainable Finance Geneva, which aims to accelerate the growth of sustainable finance by engaging in dialogue with the world's leading financial centres. 
 
Carbon credits and carbon markets have an important role to play in the battle against climate change. They enable companies to support decarbonization beyond their own carbon footprint and help finance projects for the removal of carbon dioxide from the atmosphere, which will be needed to neutralize residual emissions that will persist even under the most optimistic scenarios for decarbonization. Voluntary carbon markets are extremely dynamic in their evolution. However, these markets have numerous challenges to overcome, largely revolving around transparency and credibility.
 
How can carbon markets help in the transition towards a low-carbon economy? What are the main hurdles to the broader adoption of carbon markets around the globe? Join us with our speakers to understand how AI technologies and innovation can help improve transparency and build trust in global carbon markets for inclusive and diverse participation, particularly taking advantage of the power of capital markets to drive ESG for the planet. 

Date: 27 April 2021, Tuesday
Time: 4:00pm - 5:15pm (Singapore Time / UTC +8)

Programme:
4:00pm - 4:05pm: Welcome by Dr Lim Jui, CEO, SGInnovate
4:05pm – 4:10pm: Opening Remarks by H.E Fabrice Filliez, Ambassador of Switzerland in Singapore
4:10pm - 4:25pm: Introductions by Speakers
4:20pm – 5:15pm: Panel Discussion and Q&A on Sustainable Finance, Carbon Markets and AI with
Andrew Glass, Head of Sales & Partnerships, Viridios Capital
Christoph Baumann, Deputy Head of Insurance & Risks, Swiss State Secretariat for International Finance
Dr Christopher Kaminker, Head of Sustainable Investment Research, Strategy and Stewardship, Lombard Odier
Marion Verles, CEO, SustainCERT
Sopnendu Mohanty, Chief Fintech Officer, Monetary Authority of Singapore (MAS)
Moderator: Claire Langree Saf, Co-founder, 3Pillars Advisory
Speakers' Profiles:
Andrew Glass, Head of Sales & Partnerships, Viridios Capital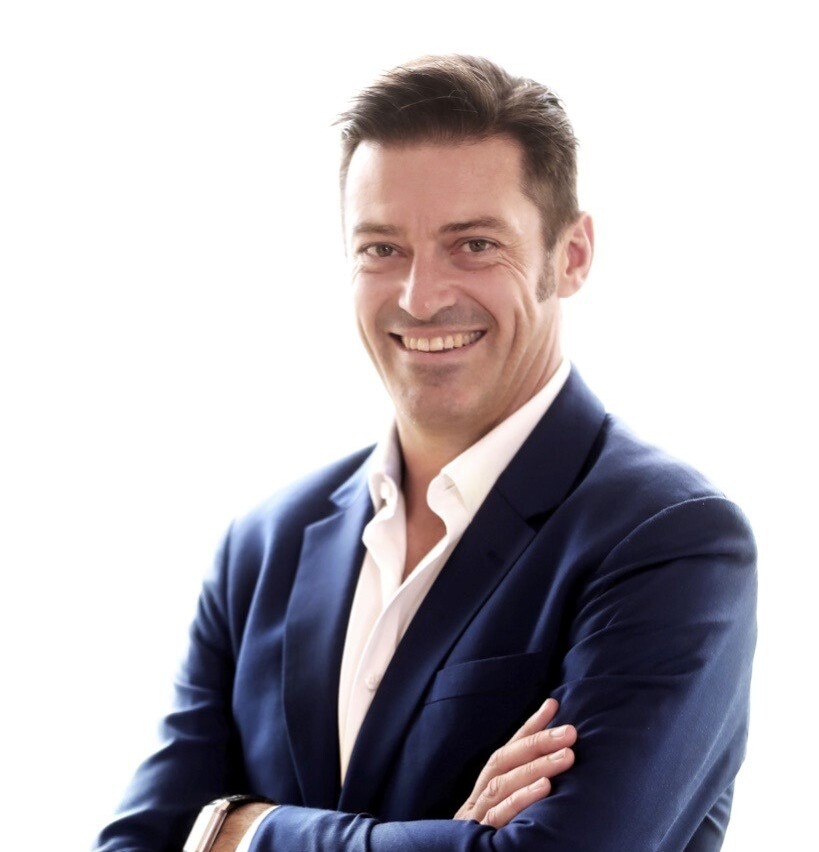 Andrew Glass is Head of Sales & Partnerships at Viridios Capital that utilises unique AI technology to value the taxonomy of attributes in the voluntary carbon markets, including sustainability co-benefits. S&P Global Platts has partnered with Viridios Capital to launch voluntary carbon indices for broad price transparency.
Andrew comes to the carbon markets via a diverse career in international commodities for over 25 years, with a range of global physical trading & financial organisations. In 2017 he founded Avatar Commodities, which successfully designed, built & delivered significant change & value for Anglo American, among many other clients.
This background aligns with Viridios Capital's vision, which foresees the development of carbon markets to in many ways parallel commodity market evolution, though much faster and with a thirst for technological solutions to benefit the whole ecosystem.
Christoph Baumann, Deputy Head of Insurance & Risks, Swiss State Secretariat for International Finance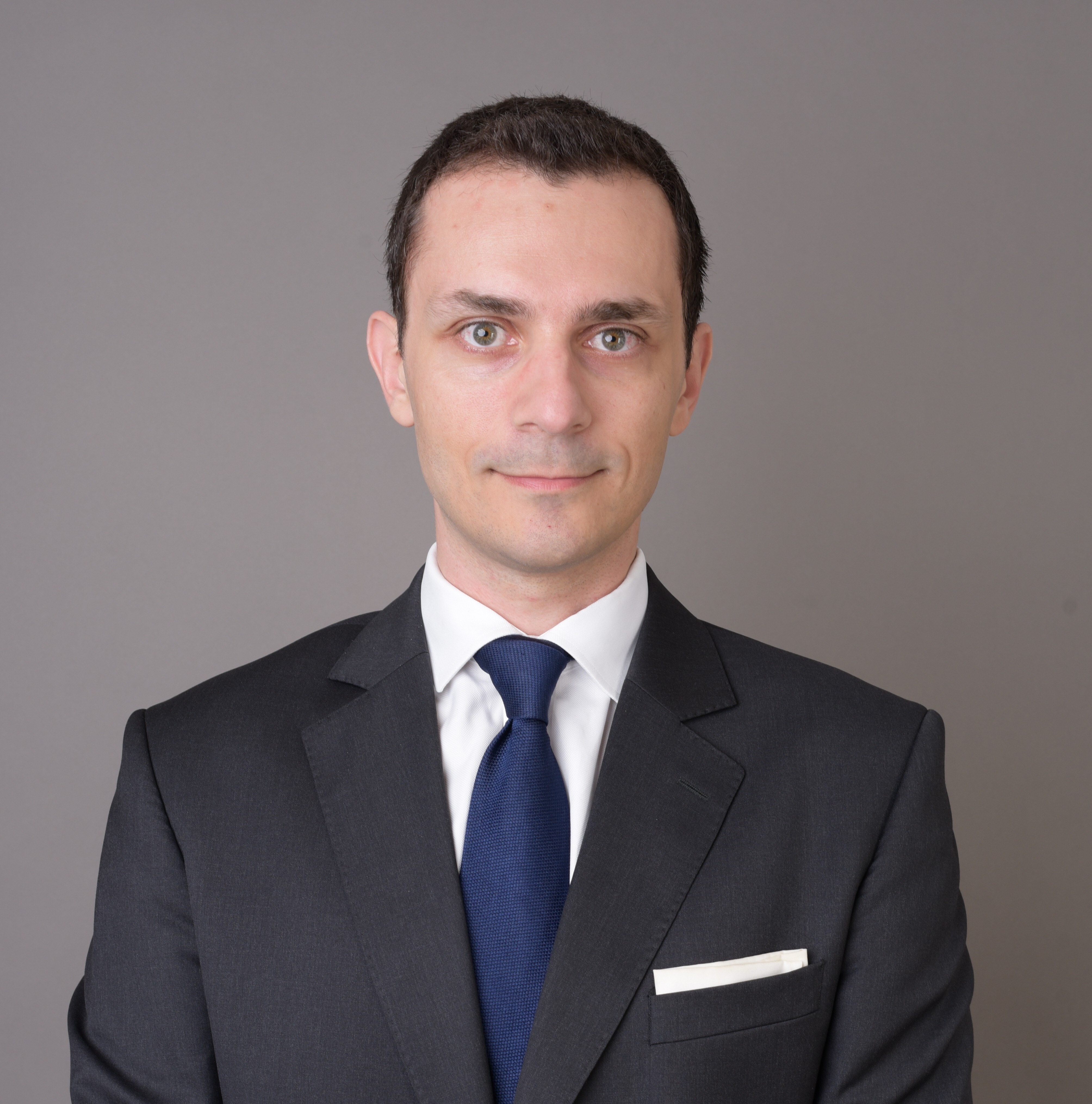 Christoph Baumann is deputy head of insurance & risks at the Swiss State Secretariat for International Finance. In this role, he is managing Swiss sustainable finance initiatives and representing Switzerland in the G20 Sustainable Finance Study Group, the International Platform on Sustainable Finance, and the Coalition of Finance Ministers for Climate Action. Previously, he held various senior positions in the financial industry as well as at technology companies. He studied economics at the University of Zurich, as well as politics and international law at the University of London. He is both a CFA and FRM charter holder.
Dr Christopher Kaminker, Head of Sustainable Investment Research, Strategy and Stewardship, Lombard Odier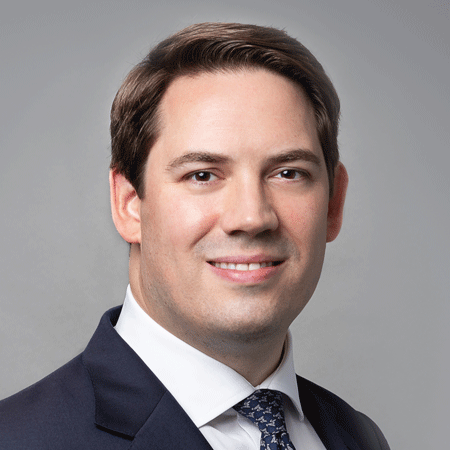 Dr Christopher Kaminker leads a team responsible for cross-asset sustainable investment research, strategy, data science and product development. He also oversees the firm's active ownership and stewardship strategy. He has advised on over USD 20 billion of sustainability financing solutions for investors, corporates and sovereigns and is an author of several dozen publications on the topic. Prior to Lombard Odier, he worked at SEB, a Nordic banking group, where he was head of sustainable finance research and a senior advisor in capital markets. Dr Kaminker was also the lead economist and policy advisor for sustainable finance at the OECD. During his tenure, he represented the OECD as a delegate to the G20 and Financial Stability Board. He previously worked at Goldman Sachs and Société Générale. He received his doctorate from Oxford University and a masters from the School of International and Public Affairs at Columbia University. Current appointments include Vice-Chairman of the Swiss Bankers Association's Expert Commission Sustainable Finance, Fellow of the Royal Geographical Society, and Visiting Business Fellow at the Smith School of Enterprise and the Environment, Oxford University
Marion Verles, CEO, SustainCERT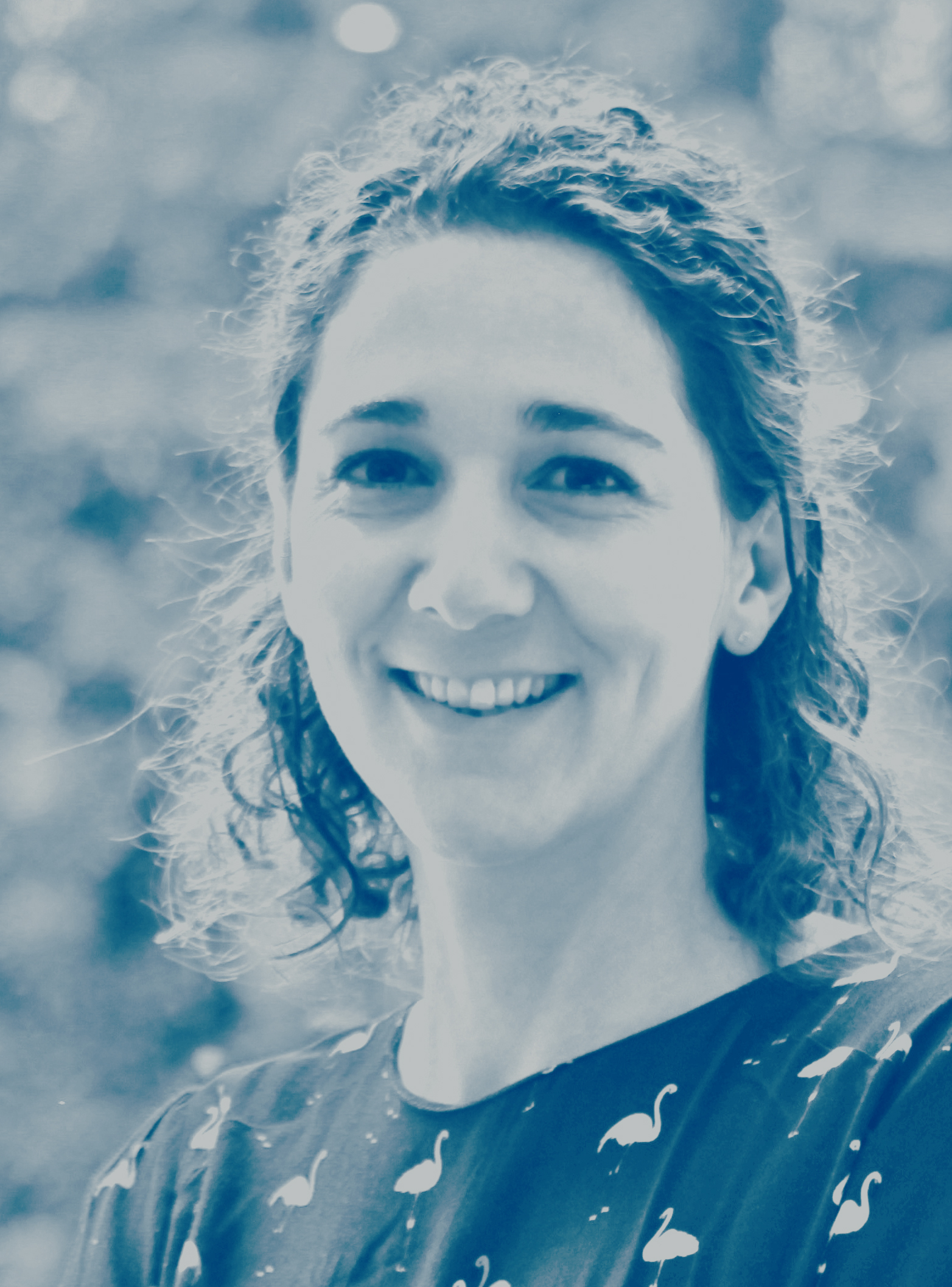 Marion Verles is the CEO of SustainCERT, a mission-driven company that offers next-generation impact accounting and certification solutions for carbon markets, corporate reporting and impact investing. 
Marion brings to SustainCERT her deep knowledge of the carbon markets and her passion for pioneering new approaches to financing climate and development interventions. Prior to launching SustainCERT, Marion officiated as CEO of the Gold Standard Foundation, a standard that works to ensure every dollar of climate and development funding goes as far as it can. She also founded Nexus-Carbon for Development, a cooperative of development organisations looking to scale their climate mitigation programs through results-based finance.
Before joining the climate and development arena, Marion worked at Barclays Bank as a corporate development analyst. She holds a Masters in European Business and a Masters in Public Administration.
Sopnendu Mohanty, Chief Fintech Officer, Monetary Authority of Singapore (MAS)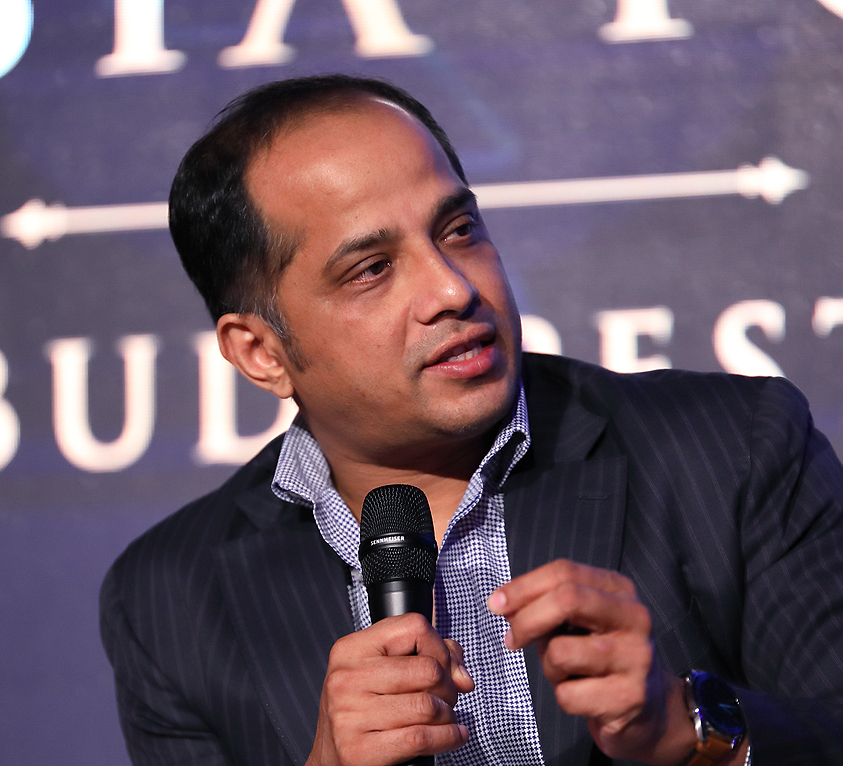 Sopnendu Mohanty is the Chief Fintech Officer of the Monetary Authority of Singapore (MAS). He joined MAS in August 2015, responsible for creating development strategies, public infrastructure and regulatory policies around technology innovation. Since 2015, Singapore has become one of the top global fintech hubs covering a wide range of financial asset classes, including adjacent technology innovations in areas like insurance, digital assets, blockchain, artificial intelligence, reg-tech and green-finance. 
Before MAS, Sopnendu spent over 20 years in various leadership roles in technology, finance and innovation, with most of his career in Citigroup. Sopnendu is a member of multiple advisory committees of multilateral global agencies, associations, universities, and governments. He is an avid speaker, global thought leader in FinTech, and advocate of accelerated transformation to a digital economy for solving financial inclusion and sustainability challenges.
Moderator's Profile:
Claire Langree Saf, Co-founder, 3Pillars Advisory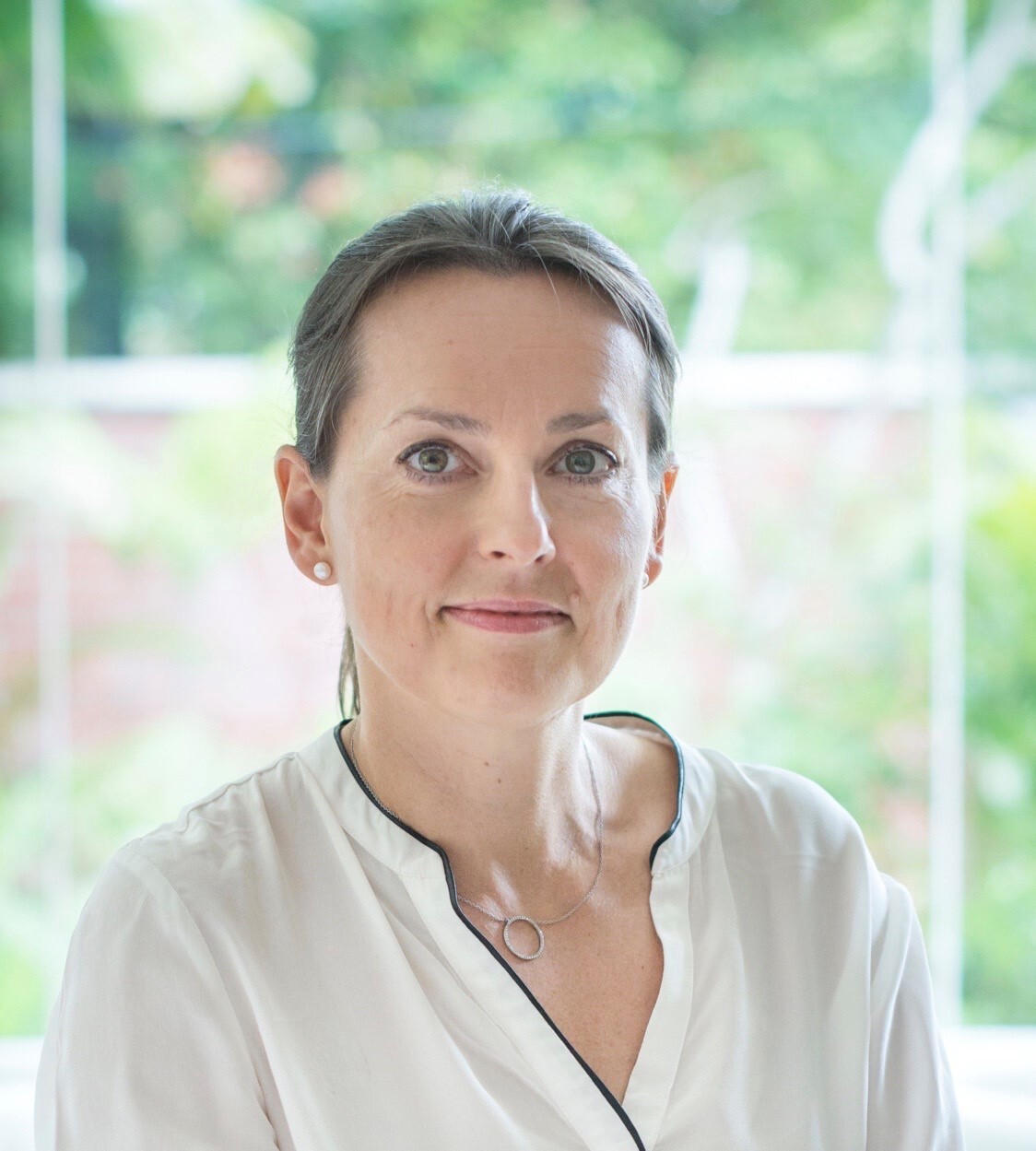 Claire has the spirit and vision of an entrepreneur underpinned with a solid grounding of over twenty years of senior roles in Business Transformation in the banking and insurance operational value chain, proceeded by Management Consulting in Strategy and Operations. Six years ago, Claire founded a successful wine business rooted in agricultural sustainability; "starting her sustainability journey with the soil".
More recently, Claire combined her formidable experience and passion to co-found 3Pillars Advisory working to craft an effective strategy for organisations wanting to have a measurable impact on their chosen sustainability and climate change goals. Claire has a global and multi-cultural perspective, building relationships with sustainability-oriented organisations and relevant industry experts. She provides a range of professional services including cross border, cross-function systemic thinking, Programme Management, industry and financial expert aggregation and driving execution.
Claire enjoys generating new ideas and being part of feasible solutions, all the while keeping the big picture and the organisation's economic health in sharp focus. She is passionate about sustainability, and a great advocate for driving and living change. In addition to her client-facing role, Claire is the Vice-President of the Board of the Swiss School in Singapore and is a philanthropist actively engaged with the Child's Dream Foundation based in Chiang Mai, Thailand.
Claire is certified from the University of Cambridge in the UK, in Sustainability Management and in Sustainable Finance, as well as from the IMD in Lausanne, Switzerland, in Sustainability Strategies. She holds an M.A. in Business & Marketing from the Sorbonne Business School in Paris, France.
Topics: AI / Machine Learning / Deep Learning, CleanTech / Green Tech