Location
BASH, Level 3,
Block 79 Ayer Rajah Crescent via Lift Lobby 3
Singapore 139955
Sustainable AI: Business Models that Work for People
Presented by SGInnovate and EmTech Asia
In support of Innovators Under 35 Asia Pacific
AI and automation are transforming businesses across all sectors, from manufacturing to healthcare, climate change and more. As machines increasingly complement human labour in the workplace, we will all need to adjust to reap the benefits.
According to recent reports, there will be a seismic shift as half of the activities (not jobs) carried out by workers could be automated. Workers will need to learn to work alongside machines. As a result, some occupations will decline, others will grow, and many more will change.
For society to reap the full benefits of AI - while leaving no worker behind - it is essential for governments and AI businesses to be aware of the challenges ahead and to be able to address them in a timely fashion.
Join us for an evening of intelligent conversation with AI business leaders as we discuss:
Automation is coming: Blue collar, white collar, purple collar… No human task is genuinely safe from automation over a long enough period.
3D: dirty, dull, dangerous jobs – When AI and automation are direly needed.
Our responsibility: AI businesses should not only bring technological innovations but new business models too - which enfranchise workers who transfer their skills to machines.
Practical steps: AI businesses can help workers monetise their skills, even when algorithms do the work.
At the end of the panel, we will be unveiling MIT Technology Review's annual list of Innovators Under 35 from the Asia-Pacific region. Do not miss this opportunity to meet young founders and researchers who are working on the next wave of profound tech breakthroughs.
Date: 3 December 2019, Tuesday
Time: 5:30pm - 8:00pm
Venue: BASH, 79 Ayer Rajah Crescent, Singapore 139955 via Lift Lobby 3
Speakers:
Will Hanschell, Co-founder and CEO, Pencil
Mark Shmulevich, COO, TAIGER
Dr Daniel Ting, Clinical Lead, AI Program for Ophthalmology, SingHealth Duke-NUS
Moderator: Dr Shonali Krishnaswamy, CTO, AIDA Technologies
Programme Details:
5:30pm – 6:00pm: Registration
6:00pm – 7:10pm: Panel Discussion and Q&A
7:10pm - 7:30pm: Innovators Under 35 Asia Pacific – Announcement of 20 Honourees
7:30pm – 8:00pm: Networking
Speakers' Profiles:
Will Haschell, Co-Founder and CEO, Pencil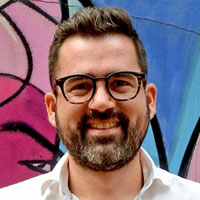 Will is the Co-Founder and CEO of Pencil, where he is applying machine learning and AI to the biggest problems in commercial creativity. Previously, Will worked as a management consultant embedded in creative agencies for almost 10 years. He has significant experience managing and architecting data-driven marketing for some of the world's biggest brands, including Samsung, Starbucks, Shell, InterContinental Hotels Group, Philips, Virgin and TomTom. Most recently, Will co-founded the Singapore consulting practice of Iris Worldwide, a multi-award winning global creative agency, and took the business to several millions in income and doubled the agency's global margin in 18 months. Will graduated from the University of Cambridge with a Masters in Engineering.
Dr Mark Shmulevich, COO, TAIGER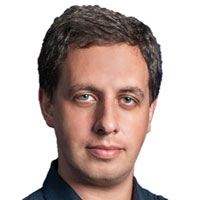 Mark Shmulevich, Ph.D., has been COO at TAIGER, a fast-growing AI software company, since 2018. Previously he was Chief Strategy and Operations Officer at Acronis, a data protection and cybersecurity software company, now valued at over $1B. Mark's previous professional track record includes executive roles in such industries as space and quantum technologies. In 2012, at the age of 29, Mark was appointed Deputy Minister of ICT of Russia and served until 2014, supporting innovation industries. He currently holds Director positions at several institutions in Singapore and Israel, including Vice-Chair of the Digital Transformation Chapter of SGTech.
Dr Daniel Ting, Clinical Lead, AI Program for Ophthalmology, SingHealth Duke-NUS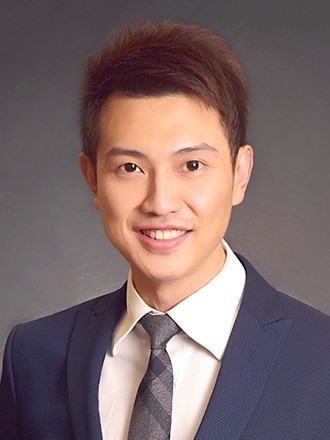 Dr Daniel Ting is the consultant vitreo-retinal specialist in the Singapore National Eye Center, and the Assistant Professor in Ophthalmology with Duke-NUS Medical School Singapore. He is also the visiting Full Professor at the AI and data science center Zhongshan Ophthalmic Eye Center, Sun Yet-Sen University, China, and the visiting scholar to the University of College London, Moorfields Eye Hospital, UK. Dr Ting is an eminent global AI leader in Ophthalmology, sitting in several important US and UK executive and editorial boards – American Academy of Ophthalmology, Ophthalmology and British of Journal of Ophthalmology; regular AI chairs/moderators in the major ophthalmology conferences; reviewers in major journals such as Lancet, Nature, Nature Medicine and more.
Moderator's Profile:
Dr Shonali Krishnaswamy, CTO, AIDA Technologies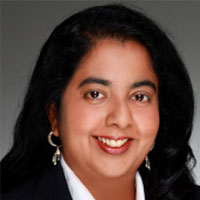 Prior to starting AIDA, a multi-award winning Machine Learning start-up from Singapore, Dr Shonali was Head of Data Analytics at A*STAR's Institute for Infocomm Research (I2R), and an Associate Professor at Monash University, Australia. In the course of her career, she has spent 15 years leading research in data science and intelligent systems and lead one of Singapore's largest big data analytics teams with up to 70 data scientists. Dr Shonali is the recipient of several national and international awards for her research such as Institute of Engineers Singapore Prestigious Engineering Award, ASEAN Outstanding Engineering Award, IBM Innovation Award and Australian Research Council Australian Post-Doctoral Fellow Award, among many.
Topics: AI / Machine Learning / Deep Learning, Startup and Corporate Open Innovation