Scaling Startups in APAC [Online Event]
Presented by SGInnovate and Huawei
In the current Covid-19 pandemic, the potential of AI technology in providing business continuity and sustainability is not to be underestimated.
In times of the "new normal," it is beneficial for startups to seek new opportunities through AI to gain a competitive edge within their circles. To do so effectively, one will need to address the challenge of lowering computing costs while having an efficient platform to provide sufficient raw processing power availability to develop AI applications.
Join us as our panel of experts share their perspectives on AI for business continuity and on how AI-focused startups could provide value and work with corporates to scale and thrive in the "new normal."
Date: 14 September 2020
Time: 10:00am – 11:00am (Singapore Time / UTC+8)
Programme:
10:00am – 10:10am: Opening Remarks and Sharing on AI for Business Continuity
Khoo Boo Gee, VP APAC AI Ecosystem, Huawei
10:10am – 10:20am: Presentation on Scaling AI Startups with Huawei Spark Accelerator programme
Leo Jiang, Chief Digital Officer, Huawei
10:20am – 11:00am: Panel Discussion and Q&A on Scaling AI Startups in Asia Pacific
Leo Jiang, Chief Digital Officer, Huawei
Dr Shonali Krishnaswamy, CTO, AIDA Technologies
Ben Wong, Head of Open Innovation, Eureka Nova
Moderator: Isabelle Mendoza, Expansion Lead, Entrepreneur First
Speakers' Profiles:
Khoo Boo Gee, VP APAC AI Ecosystem, Huawei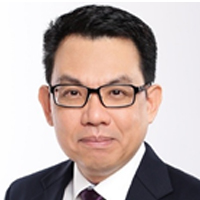 Boo Gee is a Business Leader with more than ten years of professional experience in the IT Industry specialising in Artificial Intelligence, data centre IT and IT telecommunication services. In this capacity, he helps drive business with leading technology & technical know-how, from product branding, ecosystem development, marketing to the ultimate sales, providing in-depth knowledge of telecommunications players and IT landscape in Southeast Asia. Boo Gee possesses strong technical background in IT and emerging IT technologies, channel & direct sales, communications and leadership, with proven track records in regional solution sales and business / market development.
Leo Jiang, Chief Digital Officer, Huawei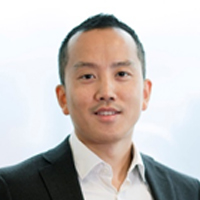 Leo is a savvy, accomplished business and technology leader. He is highly regarded for leveraging design thinking, innovation to drive record-breaking growth for global multi-national companies. A columnist for medium.com, and startup and data-driven investor in emerging technologies and digital transformation, Leo is an out-of-the-box thinker who champions critical insights across business and digital transformations. Leo is sought-after as a corporate entrepreneur and has delivered several transformational changes in global multi-national companies, e.g. BT, Orange Business Services, and Vodafone before joining Huawei.
Dr Shonali Krishnaswamy, CTO, AIDA Technologies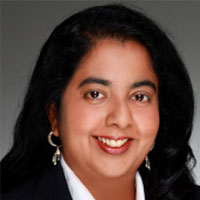 Prior to starting AIDA, a multi-award winning Machine Learning start-up from Singapore, Dr Shonali was Head of Data Analytics at A*STAR's Institute for Infocomm Research (I2R), and an Associate Professor at Monash University, Australia. In the course of her career, she has spent 15 years leading research in data science and intelligent systems and lead one of Singapore's largest big data analytics teams with up to 70 data scientists. Dr Shonali is the recipient of several national and international awards for her research such as Institute of Engineers Singapore Prestigious Engineering Award, ASEAN Outstanding Engineering Award, IBM Innovation Award and Australian Research Council Australian Post-Doctoral Fellow Award, among many.
Ben Wong, Head of Open Innovation, Eureka Nova
Ben manages and drives the strategy of Eureka Nova, a leading open innovation platform that empowers technology startups to co-create within the New World Group ecosystem of culture, creativity and innovation. Eureka Nova's work lies in facilitating accelerator programs, open competitions and sandboxes, and involving startups work with New World Group's business units and corporate partners to design innovative technologies that solve real business problems.
Before joining Eureka Nova, Ben founded Startup Launchpad, now Asia's largest I.o.T. startup trade event. He has helped startups raise more than $2 million on Kickstarter and Indiegogo. Ben is an angel investor and regularly mentors in startup support programs. He also holds positions as a Director and Vice-Chairman of the Dongguan-Hong Kong Bay Area Association to drive innovation initiatives between Hong Kong and the Greater Bay Area.
Moderator's Profile:
Isabelle Mendoza, Expansion Lead, Entrepreneur First
Izzy currently supports expansion at Entrepreneur First (EF). Previously, she was the Regional Talent Lead for EF in Asia-Pacific, where her team was responsible for finding the top computer scientists, engineers, researchers and industry experts for EF to invest in. Izzy helped launch EF in APAC as employee #2 in Singapore in 2016 and has recruited over 700 technical individuals across Singapore, Bangalore, and Hong Kong. She has seen over 100 deep tech startups built and funded on the EF programme in Asia alone. Before EF, Izzy spent her time moving around and living in Australia & New Zealand, studying Political Science and International Relations and started her career in startups at Zomato, one of India's largest tech unicorns.
Topics: AI / Machine Learning / Deep Learning, Startup and Corporate Open Innovation