Rising Stars in HealthTech
Presented by General Assembly
Partnered with SGInnovate
SGInnovate and General Assembly are teaming up for an epic night with some of the SE Asia most inspiring healthtech founders and raising stars. In a candid discussion, they'll share their stories and insights, including:
their journey so far;
the challenges they've encountered;
what they're currently working on;
their advice on healthtech and insights about innovations in the health care industry;
the importance of fostering community and collaboration in the healthtech space;
+ more.
Date : 9 October 2018, Tuesday
Time : 7.00pm to 9.00pm
Venue : 32 Carpenter Street, Singapore 059911
Programme:
6:30 pm – 7:00 pm: Check-in & Networking
7:00 pm – 7:45 pm: Panel/Lighting Talks
7:45 pm – 8:15 pm: Q&A
8:15 pm – 9:00 pm: Networking & End
Join us as we network and learn more about the raising starts in healthtech. Drinks are on us!
Speakers:
Yit Ming Liaw, Co-Founder and CEO, Smarter Health Pte Ltd
Susanna Hasenoehrl, Global Partnership Director, Healint
Prusothman Sina Raja, Co-Founder, Privi Medical
Wai Mun Lim, Founder, Doctor Anywhere
Dinesh S. R., Vice- President, Healthcare, Frost & Sullivan
Speakers' Profiles:
Yit Ming Liaw, Co-Founder and CEO, Smarter Health Pte Ltd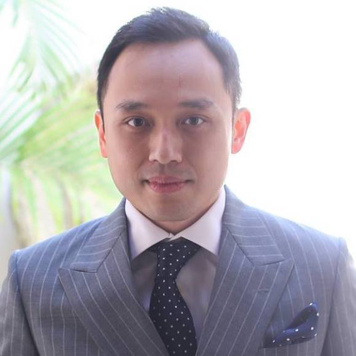 Yit Ming Liaw is the co-founder and CEO of Smarter Health Pte Ltd, a healthcare platform that connects patients to specialist care in Southeast Asia. Through Smarter Health, patients can get an accurate diagnosis online, have visibility on treatment options and costs, and get connected to the right specialist all at the comfort of their own homes. We currently operate in Kuala Lumpur, Jakarta and Singapore.
Before founding Smarter Health, he was the Head of Strategic Planning & M&A for IHH Healthcare Bhd, one of the world's largest hospital group. I helped grow IHH's portfolio of hospitals from 30 in 2012 to more than 50 to date. Prior to joining IHH, he was the VP of Investments at Khazanah Nasional Bhd (sovereign wealth fund of Malaysia). In his career, he was involved in a number of award winning transactions, which includes the SGD$3.6 billion take private of Parkway Holdings Ltd, USD$1.26 billion take private of Acibadem Hospitals, and the IPO of IHH Healthcare Bhd in 2012, which was the world's 3rd largest IPO for the year.
Susanna Hasenoehrl, Global Partnership Director, Healint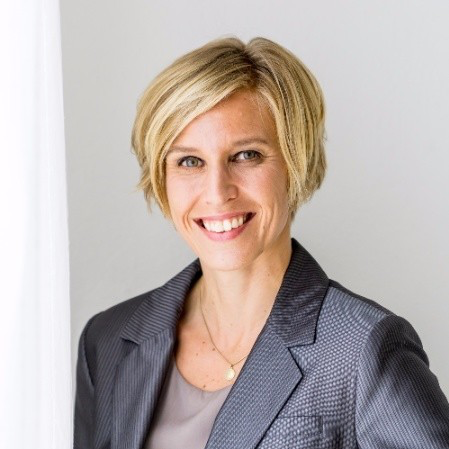 Susanna Hasenoehrl is Director at Healint, responsible for the company's global partnerships and public relations. With a background at Siemens, Nokia and leading start-ups, Susanna brings technology to everything she does. Driven to prevent chronic diseases and instil healthy lifestyle in a sustainable manner, she is also the founder of www.joiceofcooking.com and advisor to Philanthor, the blockchain philanthropy layer. Originally from Finland, Susanna holds a Master in International Business from the University of Innsbruck, Austria and SKEMA, France.
Prusothman Sina Raja, Co-Founder, Privi Medical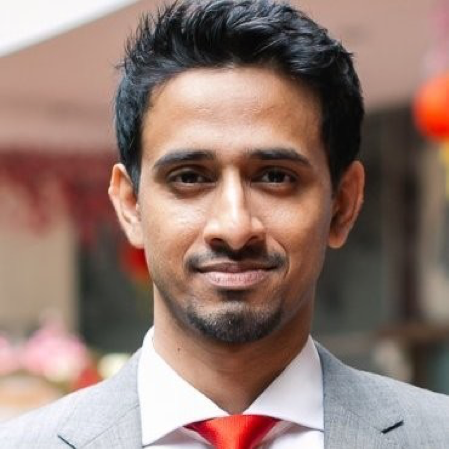 Pru is an entrepreneur, inventor and engineer. He is passionate about innovation in healthcare. Pru is the CEO and co-founder of Privi Medical Pte Ltd, a medical device start up company. Pru was a Singapore-Stanford Biodesign Fellow in 2014. Pru also serves as the Assistant Fellowship Head of the Singapore Stanford Biodesign Fellowship Program.
Pru also trains industry professionals from top medtech companies and university graduate students in medical device innovation.
Pru specializes in identifying and evaluating unmet needs, applying design thinking principles in the invention process, crafting and implementing product development strategy, and commercialization of technology.
Wai Mun Lim, Founder, Doctor Anywhere
He is the Founder of Doctor Anywhere.
Doctor Anywhere is a healthtech company founded to improve healthcare delivery through innovation and technology. Our digital platform gives you quick access to health and wellness solutions, wherever you are.

With technology, better health outcomes are more achievable than ever before. We are dedicated to making healthcare convenient, accessible and seamless, and are constantly tailoring our healthcare services to suit your lifestyle needs.
Dinesh S. R., Vice- President, Healthcare, Frost & Sullivan
Dinesh S.R is the Vice President of Frost & Sullivan's Healthcare business in the Asia-Pacific region. In this position, Dinesh is responsible for business development, client relationships and driving consulting and implementation projects for clients in the region.
Dinesh has over fifteen years of experience in strategy, marketing, technology partnerships and implementation in the high technology and healthcare industry. His focus areas include business and corporate strategy, M&A, new product evaluation, business models, industry blue print.
Dinesh has worked with leading companies in the healthcare innovation space that includes new business models, healthcare delivery, mega trends and its impact and digital health.
He holds a Masters of Business Administration majoring in Strategy & Marketing and a Bachelors of Science, majoring in Electronics.
Topics: MedTech / HealthTech / BioTech