Promoting Technological Cooperation Between Poland and Singapore
Presented by SGInnovate and the Embassy of the Republic of Poland in Singapore
Compared to most science fiction writers, Polish Stanislaw Lem's thinking was both disinterested and far-reaching. In his works like the nonfictional 'Summa Technologiae', he explored the possibilities of artificial intelligence, virtual reality, and genetic engineering, comparing technological advancement to biological evolution. In this session, we will start with a keynote referring to some practical examples to address how Lem's literary concepts still spark interest in new technologies across contemporary Polish society and innovative and tech communities in Poland, and how relevant they are nowadays for such countries as Singapore. Dr Maciej Kawecki, President, Stanislaw Lem Institute will also compare perception of technological development and impact of key emerging technologies between the two nations.
 
Thereafter, we will also focus on technological perception and how both nations see the development and impact of emerging technologies. For instance, the speakers will discuss topics such as the similarities and differences in how AI and AI ethics are perceived in Poland and Singapore, how both countries see the development of robotics, nanotechnology and other key technologies. This session bridges the existing cooperation and projects and explores how we can build deeper technological bridge between Poland and Singapore in the coming years.

Date: 30 March 2021 Tuesday
Time: 3:00pm – 4:00pm  (Singapore Time/ UTC +8) 

Programme:
3:00pm – 3:05pm: Opening Remarks by SGInnovate and the Embassy of the Republic of Poland in Singapore
3:05pm – 3:15pm: Keynote speech by Stanislaw LEM Institute
3:15pm – 4:00pm: Panel Discussion and Q&A with
 Dr Maciej Kawecki, President of the Board, Stanislaw LEM Institute
Speakers' Profiles:
Dr Maciej Kawecki, President of the Board, Stanislaw LEM Institute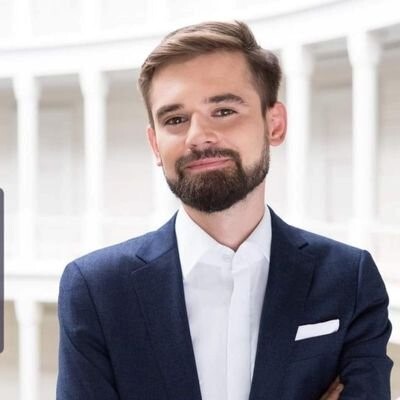 Dr Maciej Kawecki has a Doctor of Law in the field of personal data protection and is the President of the Board of the Lema Institute. He is also winner of a special award for his contribution to the reform of personal data protection in the competition of Lawyers "Leaders of Tomorrow" of Dziennik Gazeta Prawna and Wolters Kluwer Publishing, author of dozens of publications on personal data security and co-author of the commentary to the 2017 RODO. 
From 2016 to 2017, he was also advisor to the Minister of Digitisation and later Director of the Data Management Department. He was co-responsible for the implementation of the new system of personal data protection into the Polish legal order. Chairman of the Working Group on Personal Data Protection operating in the Ministry of Digitisation. In 2019 Minister of Entrepreneurship and Technology appointed him as a member of the Council of the Fund "Future Industry Platform". In 2019, by order of the Minister of Digitisation, he became the Chairman of the Council for Cooperation with Churches and Religious Associations in Data Protection Matters. 
He is also a Graduate of the Faculty of Law and Administration of the Jagiellonian University, where he defended his doctoral thesis on EU data protection reform in 2016. He studied at Stockholm University and J.W. Goethe University in Frankfurt am Main. He graduated with honors from the European Academy of Diplomacy. In 2018 he was ranked 23rd in the ranking of the 50 most influential lawyers in Poland by Dziennik Gazeta Prawna, in 2019 he moved up to 15th position and was recognised as "the face of RODO in Poland".
Topics: Artificial Intelligence / Deep Learning / Machine Learning / Robotics