The Promise of Deep Tech: Transforming Singapore's Deep Tech Scene [Online Event]
Presented by SGInnovate and A*StartCentral
Deep Technology (Deep Tech) can solve significant societal problems in areas such as healthcare, urban mobility, sustainability and other issues. However, the research behind such technologies may take years before a discovery emerges.
Over the years, Deep Tech has been well-developed in China, Europe and the USA, with massive investments into areas such as Artificial Intelligence and Life Sciences. In South-East Asia, Singapore's Deep Tech sector has seen strong growth in recent years. The Singapore Government's push for Deep Tech can be seen from the recent injection of an additional S$300 million into its Startup SG Equity scheme, to support the commercialisation of startups whose businesses are based on innovative research. S$285 million has also been allocated to help startups sustain innovation and bridge the financing gap they may face amid the COVID-19 pandemic.
Singapore has also been prioritising R&D investments, with some S$60 billion invested in science and engineering domains since 1995. In 2018, there are more than 36,000 research scientists and engineers in Singapore. With a vibrant Deep Tech community, a robust talent pool, enterprising investments as well as commercialisation of research with potential promise, Singapore is well-positioned to become a leading Deep Tech hub in the world.
Please join us as Dr Lim Jui, CEO, SGInnovate, Prof Tan Sze Wee, Assistant Chief Executive - Enterprise, A*Star and Dr Basil Lui, Senior Vice President – Investments and Head – Emerging Tech & Value Creation, EDB Investments discuss what it takes to grow Singapore's Deep Tech scene, the opportunities and challenges as Singapore transforms into a strong global Deep Tech hub.
Date: 21 July 2020, Tuesday
Time: 4:00pm – 5:00pm (Singapore Time, UTC+8)
Speakers:
Dr Lim Jui, CEO, SGInnovate
Prof Tan Sze Wee, Assistant Chief Executive, Enterprise, A*Star
Moderator: Dr Basil Lui, Senior Vice President - Investments and Head - Emerging Tech & Value Creation, EDB Investments
Programme:
4:00pm – 5:00pm: Panel Discussion on The Promise of Deep Tech: Transforming Singapore's Deep Tech Scene
Speakers' Profiles:
Dr Lim Jui, CEO, SGInnovate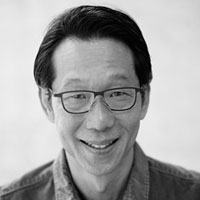 As CEO of SGInnovate, Dr Lim Jui has overall leadership of the organisation that is committed to helping entrepreneurial scientists build and scale Deep Tech startups. At SGInnovate, Jui and his team work closely with a wide range of partners and co-investors to back this unique group of founders, who are looking to solve global challenges with their research-based solutions. This is done through equity-based investments, access to the Deep Tech ecosystem and talent network, as well as by providing business-building support.
While he trained in medicine, Jui had spent most of his professional life in the business of science and innovation. He was Director of Investments, Bio*One Capital; CEO of Merlin MD, a medical device company; Executive Director of the Medical Engineering Research and Commercialisation Initiative (MERCI) at the National University of Singapore (NUS); and Programme Director of the Singapore-Stanford Biodesign Programme (SSB), a joint venture between the Agency for Science, Technology and Research (A*STAR), the Singapore Economic Development Board (EDB) and Stanford University. Before joining SGInnovate, Jui was CEO of NTUitive, the innovation and enterprise company of the Nanyang Technological University (NTU).
He currently serves on the advisory boards of IPOS International, the business arm of the Intellectual Property Office of Singapore (IPOS), and several startup companies. He was previously a board member of the Building and Construction Authority (BCA) in Singapore.
Jui received his Bachelor of Arts (BA, Biological Sciences and East Asian Studies) and Doctor of Medicine (MD) at Columbia University. He then obtained his Master of Medicine (Anaesthesiology and Surgical Intensive Care) from NUS. He remains a registered medical practitioner today.
A firm believer in National Service (NS), Jui served 22 years as an operationally ready national serviceman (NSMan). In his final appointment as an NSMan, he was the Commanding Officer of an infantry battalion in the Singapore Army. Outside of work, he enjoys spending time with his family and friends over food, drinks and music. He then burns it off by running, most frequently in the trails around MacRitchie Reservoir.
Prof Tan Sze Wee, Assistant Chief Executive, Enterprise, A*Star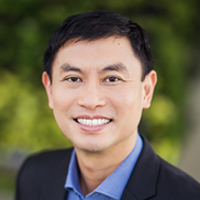 Prof Tan Sze Wee is currently the Assistant Chief Executive of A*STAR's Enterprise Division.
Prof Tan's career in A*STAR began in 2009, where he held the appointment of Programme Director of the Medical Technology initiative in the Science and Engineering Research Council (SERC). His next appointment was as Director of SERC's Strategic Initiatives, where he oversaw all SERC cluster-led R&D development. He also provided leadership for SERC's cross-cutting programmes such as the Thematic Research Programme and the Joint Laboratories programme with the local universities and concurrently spearheaded the Healthcare and Lifestyle Programme in A*STAR.
In October 2012, Prof Tan was promoted to Deputy Executive Director in the Biomedical Research Council (BMRC). His experience with the SERC research institutes enabled BMRC to engage companies in these industry sectors holistically, cross-promoting the multi-disciplinary capabilities available at both Councils to meet the needs of companies. He helped to pave the way for growth of A*STAR's engagements with companies in the Food & Nutrition, Medical Technology and Consumer Care sectors with leading MNCs like GE Healthcare, Nestle, Coca Cola and P&G.
Prof Tan was appointed Assistant Chief Executive of SERC in January 2016, and this involves directing the SERC research institutes to work closely in the Advanced Manufacturing and Engineering Domain. Together with the Universities, public private partnership models such as Technology Centre for Offshore and Marine Singapore Ltd (TCOMS) and Advance Remanufacturing and Technology Centre (ARTC) have been successful in demonstrating its platform to facilitate research capabilities to private industries.
Prof Tan was appointed on May 2020 as the Assistant Chief Executive of the newly established Enterprise Division, comprising the Industry Development Group and A*ccelerate Technologies Pte Ltd. As Assistant Chief Executive (ENT), Prof Tan leads the Enterprise Division in steering efforts to translate A*STAR's R&D to market so as to enable research-fuelled economic and social impact.
Prof Tan is Adjunct Professor at Nanyang Technological University's (NTU) School of Chemical and Biomedical Engineering and Lee Kong Chian School of Medicine, as well as an Adjunct Professor at Duke-NUS Medical School Singapore.
Prof Tan was formerly the Managing Director and Chief Executive Officer of Rockeby Biomed Limited. Prior to joining Rockeby, he was the Asia-Pacific Associate Regional Medical Director (Asia Regional Office) for Mead Johnson Nutritionals, a division of Bristol-Myers Squibb Company from 1997 to 2001. Prof Tan was a former Nominated Member of Parliament of Singapore.
Prof Tan is an advisory member to the Singapore National Eye Centre's Ophthalmic Technologies Incubator Advisory Board. He is a council member of the Singapore Medical Association (SMA), as well as a board director for SMA Pte Ltd and SMA Charity Pte Ltd.
Prof Tan graduated with a Bachelor of Medicine and a Bachelor of Surgery from the National University of Singapore (NUS), and attained his Masters of Business Administration from Warwick University, UK. He attended the Stanford Executive Programme at the Stanford Graduate School Business. He is an affiliate member of the Faculty of Pharmaceutical Medicine, Royal College of Physicians, UK. He is a registered medical practitioner with the Singapore Medical Council and the Hong Kong Medical Council.
Moderator's Profile:
Dr Basil Lui, Senior Vice President - Investments and Head - Emerging Tech & Value Creation, EDB Investments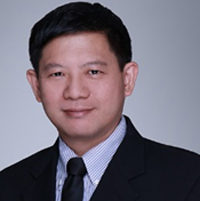 Dr Basil Lui is Senior Vice President, Investments, at EDBI, a Singapore-based global investor in select high growth technology sectors and key strategic industries in Singapore.
As Senior Vice President (Investments), Dr Lui leads EDBI's emerging technology team to make strategic investments into emerging smart and sustainable deep tech areas such as mobility (land/air/sea/space), advanced manufacturing (automation/additive manufacturing/IOT), future of computing, blockchain, AR/VR and agrifood-tech. He also fronts the value creation efforts for EDBI's portfolio companies to assist their growth and has extensive experience in corporate, business and technology development, business advisory and academia.
Dr Lui holds a BA in Mechanical Engineering and a PHD from University of Cambridge.
Topics: AI / Machine Learning / Deep Learning, Investments, Startup and Corporate Open Innovation, Talent and Mentoring