The Power of Technology in Population Health
Presented by SGInnovate & APACMed
The focus on healthcare is shifting from reactive to proactive and predictive, human-centric care. How can we improve the overall health of a population and reduce healthcare costs using healthcare technology? The panel will share their perspectives on the future of population health management and the opportunities and challenges involved in leveraging healthcare technology to support population health.
Date: 24 July 2019, Wednesday
Time: 4:00pm – 6:00pm
Venue: 32 Carpenter Street, Singapore 059911
Speakers:
Prosenjit Banerjee, Principal - Healthcare (Asia), DXC Technology
Dr Josip Car, Director, WHO CC for Digital Health & Health Education and Director, Centre for Population Health Sciences, LKCMedicine, Nanyang Technological University
Farhana Nakhooda, Senior Vice President of Healthcare & Life Sciences (Asia Pacific), Health Catalyst
Dr Steven Tucker, Founder, Tucker Medical and Chief Medical Officer, CXA Group
Moderator: Steve Leonard, Founding CEO, SGInnovate
Programme Details:
4:00pm – 4:30pm: Registration
4:30pm – 5:30pm: Panel Discussion and Q&A
5:30pm – 6:00pm: Networking
Speakers' Profiles:
Prosenjit Banerjee, Principal - Healthcare (Asia), DXC Technology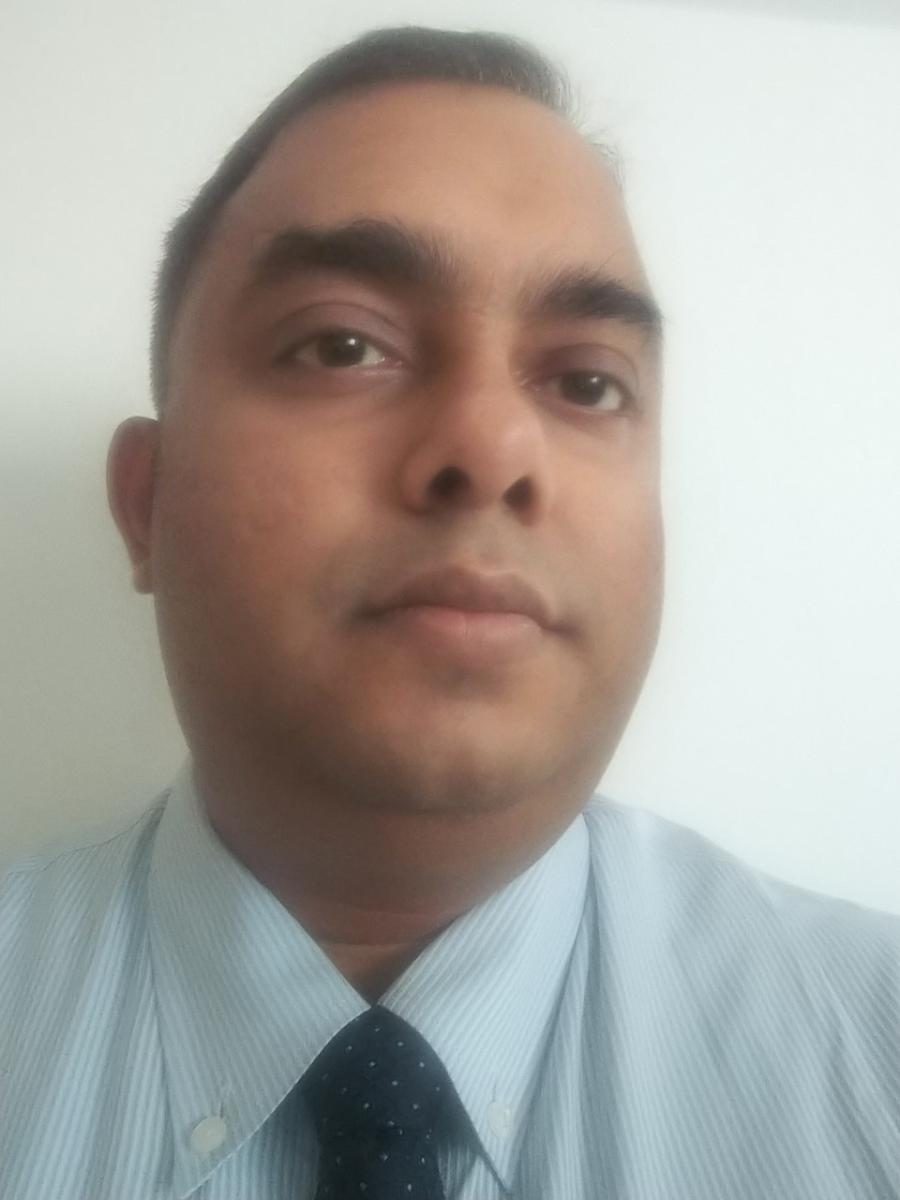 As Principle for Healthcare at DXC Technology, Asia, Prosenjit leads the solution-ing and functional consulting portfolio of Healthcare Offerings in the region. He is a specialist in the field of digital healthcare and has more than a decade of experience in consulting in new-age technology offerings. Prosenjit has been engaged in multiple private healthcare institutes as well as public health/ministries in defining next-generation digital healthcare strategies and solutions, from Healthcare Clinical and Operational Analytics, AI/Predictive Models, Geospatial Surveillance and Disease Control, Healthcare Data Fabric & Interoperability, Persona-based Care and Patient/Clinician Experience.
Dr Josip Car, MD PhD DIC MSc FRCPE FFPH
Director, WHO CC for Digital Health & Health Education and
Director, Centre for Population Health Sciences, LKCMedicine, NTU Singapore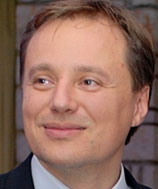 Dr Car moved to Singapore in 2014 to become the Founding Director of the Centre for Population Health Sciences and Chair, Health Services and Outcomes Research Programme. Before he was Director of Global eHealth Unit at Imperial College London, he held several senior clinical leadership roles in the NHS.
He originally trained in medicine and functional family medicine in Slovenia before a PhD at Imperial. Dr Car's work is in multidisciplinary health systems science, including digital health transformation, digital education, systems engineering, leadership, and individual and population health improvement strategies.
He has published over 240 papers with 14,000 citations, has led or co-led grants totalling more than $70 million. He serves as an editor/editorial board member of the Journal of Global Health, BMCMedicine and the Cochrane Collaboration. He received the BMJ's top ten reviewer award.
Dr Car is a passionate teacher and mentor.
Farhana Nakhooda, Senior Vice President of Healthcare & Life Sciences (Asia Pacific), Health Catalyst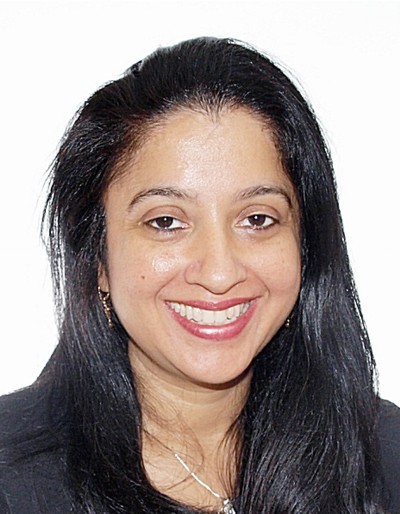 Farhana Nakhooda is the Senior Vice President of Healthcare & Life Sciences (Asia Pacific) at Health Catalyst. She contributes to the overall vision and growth strategy of their Healthcare & Life Sciences business across the Asia Pacific. Health Catalyst is a leading provider of data and analytics technology and services to healthcare organisations, committed to being the catalyst for massive, measurable, data-informed healthcare improvement.
Farhana is passionate about driving improved healthcare outcomes and access to care as well as lowering healthcare costs across the Asia Pacific. She has extensive experience with engagement at the intersection of medicine, technology, AI and analytics. Before joining Health Catalyst, Farhana was the IBM Healthcare & Life Sciences solutions leader for the Asia Pacific for 18 years. She has helped pioneer the use of AI in hospitals across many countries.
She has more than 20 years of international experience in the healthcare and life sciences industry as a medical researcher and as a subject matter expert. She has played a vital role in healthcare transformation projects in Singapore, Australia, India, Malaysia, South Korea, Japan, China, New Zealand, Vietnam, Thailand as well as Europe and Middle East/Africa. She has a long-standing reputation of patient advocacy and maintaining a patient-centric point of view, and approaches her work with unyielding energy as well as passion and commitment to the transformation enabled by technology. She has been invited to speak as an industry expert at events, press interviews and other healthcare/life sciences forums in multiple countries globally.
Farhana has a degree in Bachelor of Science (with Honors), in which she majored in Biology and Biochemistry, at the University of British Columbia. She completed her MBA at Monash Mt Eliza Business School in Melbourne, Australia, on December 2000.
Dr Steven Tucker, Founder, Tucker Medical and Chief Medical Officer, CXA Group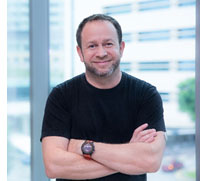 Dr Steven Tucker is a Preventive Medical Oncologist and the Founder of Tucker Medical Pte Ltd, a Singapore-based multi-speciality practice that provides both general primary care and sub-speciality medicine. The practice offers holistic care across Internal Medicine, Medical Oncology, Endocrinology, Gastroenterology, Hepatology, Family Medicine, Nutrition, and Mental Health Services in Singapore and to patients across Southeast Asia.
Dr Tucker is also Chief Medical Officer at CXA Group, a technology startup bringing evidence-based wellness to the workplace to improve employee health and control healthcare costs. He is also Senior Health Advisor at Beyond Limits AI, and a faculty member at the Singapore-MIT Alliance for Research and Technology (SMART) teaching medical innovation, design-thinking, and entrepreneurship. Previous experiences include strategic roles at MetLife Asia, the Lumen Lab Innovation Center, and as the founding Global Health Advisor at Singapore Telecommunications (Singtel).
Dr Tucker trained in Internal Medicine, Haematology, Oncology, and Stem Cell Transplantation at the UCLA Centre for Health Sciences. While at UCLA, he studied molecular biology and joined the UCLA faculty as Assistant Professor of Clinical Medicine in 1999. Dr Tucker is a Fellow of both the Singapore Academy of Medicine and the American College of Physicians, and an Officer of the Chapter of Medical Oncologists, Academy of Medicine Singapore. He has received numerous honours including an ASCO Merit Award, an NIH Commendation, the UCLA 'STAR' Program Award, and a Pew Foundation Fellowship.
Dr Tucker strives to build health systems that merge population health with personalised medicine. As a health futurist, he speaks about the need for more empathetic and creative health providers who can work effortlessly with advancing technology. Outside of his clinical practice, he is a professional speaker, strategist, and consultant advising start-ups, multinational corporations, and governments on the integration of new technologies in health and medicine.
Moderator's Profile:
Steve Leonard, Founding CEO, SGInnovate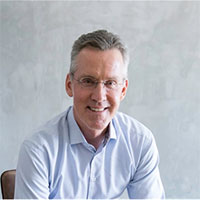 Steve is a technology-industry leader with a wide range of experience, having played key roles in building several global companies in areas such as Software, Hardware and Services. Although born in the US, Steve considers himself a member of the larger global community, having lived and worked outside the US for more than 25 years.
In his current role as the Founding Chief Executive Officer of SGInnovate – a private limited company wholly owned by the Singapore Government – Steve has been chartered to lead an organisation that builds 'deep-tech' companies. Capitalising on the science and technology research for which Singapore has gained a global reputation, Steve's team works with local and international partners, including universities, venture capitalists, and major corporations to help technical founders imagine, start and scale globally-relevant early-stage technology companies from Singapore.
Prior to his role as the CEO of SGInnovate, Steve served three years as the Executive Deputy Chairman of the Infocomm Development Authority (IDA), a government statutory board under the purview of Singapore's Ministry of Communications and Information. In that role, he had executive responsibility at the national level for various aspects of the information technology and telecommunications industries in Singapore.
Steve serves on the advisory boards of a range of universities and organisations in Singapore. Steve also serves as an Independent Non-Executive Director at Singapore Post Ltd (SingPost), a global leader in e-commerce logistics; and AsiaSat, a Hong Kong Stock Exchange-listed commercial operator of communication spacecraft.
Topics: MedTech / HealthTech / BioTech