Plan.AI: Data Management and Ethics in PlanTech [Online Event]
Presented by SGInnovate and URA Digital Planning Lab
Partnered with Greater London Authority and Connected Places Catapult
As much as we know that Artificial Intelligence (AI)/Machine Learning (ML) and big data are transforming the way businesses and people interpret and process information, to apply AI and ML to city planning is no easy feat.
PlanTech is the application of technologies, particularly data analytics and AI/ML tools, to how we plan and design cities, from land use planning and community engagement to urban designs and transportation. Data is critical in the future of urban planning, and a key challenge of PlanTech is to be able to manage the large amount of information, and ensure effective data sharing and insights.
Join us in the event where city planners and innovators from both Singapore and the United Kingdom discuss the importance of data management and PlanTech. Learn how city planners can adopt higher levels of discipline in the collection and management of data, as well as the ethics governing the usage of these data to generate real value in the work that they do.
Date: 17 August 2020
Time: 4:00pm – 5:00pm (Singapore Time / UTC+8)
Programme:
4:00pm – 4:05pm: Opening Remarks
4:05pm – 4:15pm: Sharing of URA's Data Journey: Experiences, challenges and ideas in planning analytics
4:15pm – 5:00pm: Panel Discussion and Q&A on Data Management and Ethics in PlanTech
Peter Kemp, Head of Change and Delivery, Greater London Authority
Eric Tan, Executive Urban Planner, URA Digital Planning Lab
Claire Fram, Senior Product Manager, Arup
Suresh Shankar, Founder and CEO, Crayon Data
Moderated by Nissa Shahid, Senior Urbanist, Connected Places Catapult
Speakers' Profiles:
Peter Kemp, Head of Change and Delivery, Greater London Authority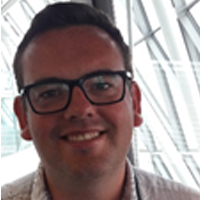 Peter Kemp is Head of Change and Delivery at the Greater London Authority (GLA). He is the head of Service in the Planning Division and leads on managing Development Data as well as the business operations side for the planning service. Peter has previously worked as a Town Planner and Planning Lawyer inside and outside of London and brings these skills and knowledge to transform how development data can drive change in the planning industry.
Peter will be demonstrating how the planning sector in the UK is embracing the need to be data-driven to deliver innovation in the public sector, as well as driving decision making to speed up the delivery of development and make more robust and appropriate decisions.
Eric Tan, Executive Urban Planner, URA Digital Planning Lab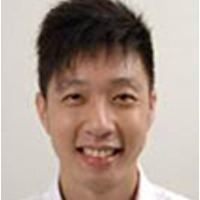 Eric is an urban planner in the Urban Redevelopment Authority's Digital Planning Lab, where he works on enhancing the integration between data, analytics and planning. His current work involves the formulation and implementation of URA's organisational data strategy, to enable the use of data as a strategic asset to inform planning, operations and service delivery within URA.
Before joining the Digital Planning Lab, Eric was part of URA's Strategic Planning Group, where he collaborated with agencies on long-term planning and policy issues. Eric has a Bachelor's degree in Sociology.
Claire Fram, Senior Product Manager, Arup
Claire is a Senior Product Manager in Arup, specialising in cloud-native applications and machine learning R&D. She is currently developing Arup's agent based modelling software and capabilities in Arup's City Modelling Lab. The aim of the Lab is to help make city- and regional planning outcomes relevant at a human scale. She has a technical background in information science and a certification in user experience design. Her career has focused on how cities make use of data to achieve sustainable and equitable outcomes.
Suresh Shankar, Founder and CEO, Crayon Data
Suresh is a two-time entrepreneur with over 34 years of work experience. He spent the first 15 years of his 34-year career in sales, marketing, advertising, media and banking.
He started his first venture, RedPill Analytics, in 2000 in Singapore. RedPill was the first analytics firm in Asia. Business leader IBM acquired RedPill in 2009, to date one of their few Asian acquisitions.
Now a second-time entrepreneur with Crayon Data, with a bold vision to simplify the world's choices using their revolutionary AI personalisation platform: maya.ai – the AI platform powering the age of relevance. Crayon is one of the only Asian players to win global recognition consistently.
Moderator's Profile:
Nissa Shahid, Senior Urbanist, Connected Places Catapult