Navigating Singapore's BioTech Startup Ecosystem [Online Event]
Presented by SGInnovate and Singapore Consortium for Synthetic Biology (SINERGY)
According to the Biotechnology Innovation Organisation, BioTech is "technology based on biology – harness[sing] cellular and biomolecular processes to develop technologies and products that help improve our lives and the health of our planet." More than just a tool for human health, BioTech is involved in many industries including energy and fuel, and agriculture and food, where innovations in the field helps address some of the world's most pressing issues.
Big Pharmas are not the only players, BioTech startups are bringing their cutting-edge technologies out of the labs, making a stab at these global issues and succeeding. As with the many diverse types of Deep Tech startups, the entrepreneurial scientists in the BioTech fields face the age-old challenge - recruiting teams with specialised expertise and funding, as well as unique problems such as access to essential wet lab facilities. In the current uncertain climate, these challenges are intensified, how are these startups pulling through and overcoming the hurdles?
Discover from our panel of life science entrepreneurs and investors in Singapore as they discuss the BioTech landscape, what BioTech means to human health, the roadblocks to conquer and advice to budding BioTech startups and entrepreneurial life-science researchers.
Date: 29 July 2020, Wednesday
Time: 11:00am – 12:00pm (UTC +8)
Speakers:
Jeffrey Lu, CEO and Co-founder, Engine Biosciences
Wen Qi Ho, Vice-President, Lightstone Singapore
Max Rye, Chief Strategist, TurtleTree Labs
Moderator: Victor Tan, Director – Venture Investing, SGInnovate
Programme:
11:00am – 12:00pm: Panel Discussion on Navigating Singapore's BioTech Startup Ecosystem
Speakers' Profiles:
Max Rye, Chief Strategist, TurtleTree Labs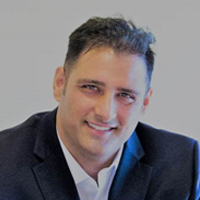 As the Chief Strategist for TurtleTree Labs, Max's focus is the Team to transform the global milk industry. He holds a Computer Science degree from the University of California. Hailing 20+ years of executive experience in the tech space, Max believes that technology can solve the world's biggest problems. Using cell-based technology TurtleTree Labs is able to create mammalian milk, including human breast milk which will transform the entire infant formula industry. Max formulates strategies and gives direction to the Team to accelerate the company's growth to the next level.
Jeffrey Lu, Co-Founder and CEO, Engine Biosciences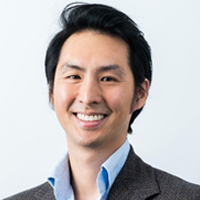 Jeffrey Lu is an experienced company builder and executive, passionate about deploying innovative technologies and science for human impact. He is co-founder and CEO of Engine Biosciences, a venture-backed network biology-based drug discovery company founded out of MIT, UCSD, and Mayo and operating in SF Bay Area and Singapore. Engine Bio's NetMAPPR platform integrates massively parallel combinatorial CRISPR screens, machine learning, and chemical biology to decipher biological complexity for novel therapeutics to treat specific patient populations with high unmet need.
Jeff has had founding, board, and early investor roles at several other companies across US and Asia, including Enleofen Bio (assets acquired by Boehringer Ingelheim at >US$1 billion deal size), PairXBio, Bota Bio, Zuzu, Lexent Bio (acquired by Foundation Medicine), and others. Previously, Jeff led corporate and commercial strategy, data analytics, and digital marketing at AAE and AirAsia. He helped to establish AAE and drive fast revenue growth and profitability within 3 years of founding, leading to Expedia's acquisition of AAE at a ~$300 million valuation.
Earlier in his career, Jeff was a consultant at Bain & Company. He received his bachelor's degree summa cum laude from the University of Pennsylvania and has been named a Young Global Leader by the World Economic Forum.
Wen Qi Ho, Vice President, Lightstone Singapore Pte Ltd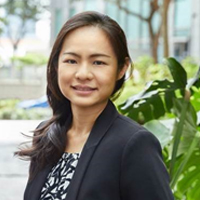 Wen Qi is a Vice President at Lightstone Ventures and she focuses on investing in and building life sciences companies out of the Singapore office. Since joining Lightstone Ventures in 2015, she has played a major role in the firm's investments in Medisix Therapeutics, Foundry Therapeutics 1, Foundry Therapeutics 2 and Gemini Therapeutics.
Prior to joining Lightstone Ventures, Wen Qi worked at the Singapore Immunology Network, where her research was focused on the immunological basis of allergic diseases. She remains active in advocating for early career researcher participation in biotech entrepreneurship and was a founding member of Biotech Connection Singapore and served in its executive committee.
Wen Qi received her B.Sc. in Molecular and Cellular Biology at Johns Hopkins University and her Ph.D. in Immunology at Stanford University. She was also the recipient of the National Science Scholarship from the Agency for Science, Technology and Research Singapore.
Moderator's Profile:
Victor Tan, Director – Venture Investing, SGInnovate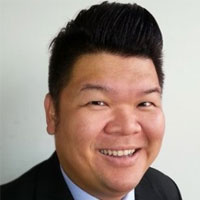 Victor Tan is currently part of SGInnovate's Venture Investing team in Singapore and concurrently manages investments and operations in North America. SGInnovate is focused on enabling entrepreneurs in Singapore to build start-ups with a strong emphasis on science and deep technology. As a private organization owned by the Singapore Government, they bring together partners from the private sector, institutes of higher learning, and research organizations as part of Singapore's broader ecosystem of innovation.
Topics: Investments, MedTech / HealthTech / BioTech, Startup and Corporate Open Innovation