Minting Good: Blockchain and the Decentralised Economy
Presented by SGInnovate, EDB and SGN
Blockchain has the potential to boost global GDP by US$ 1.76 trillion, and to enhance 40 million jobs globally by 2030 (PwC "Time for Trust" report, 2030). Blockchain technology has long been associated with cryptocurrencies such as Bitcoin, but there is so much more that it has to offer.

Heralded as the new technology of trust, blockchain presents real opportunities for organisations to deliver value by building trust and improving efficiency across industries, from healthcare, government and public services, to manufacturing, finance, and logistics. Large investments in blockchain are being made, with venture-capital funding for blockchain start-ups growing from USD 1 billion in 2017 to over USD 25 billion in 2021 (CB Insights "State of Blockchain" report, 2021).

Join our investors and innovators in this panel, as they discuss emerging applications of blockchain, and how to address existing challenges to scale and realise its benefits to our future economy.

Date: 14 June 2022, Tuesday
Time: 6:00pm - 7:00pm (Singapore Time / UTC +8), 11:00am - 12:00pm (London Time)
Venue: Albert Room, Queen Elizabeth II Centre, Broad Sanctuary, London, UK

Speakers' Profile:
Alex Manson, SC Ventures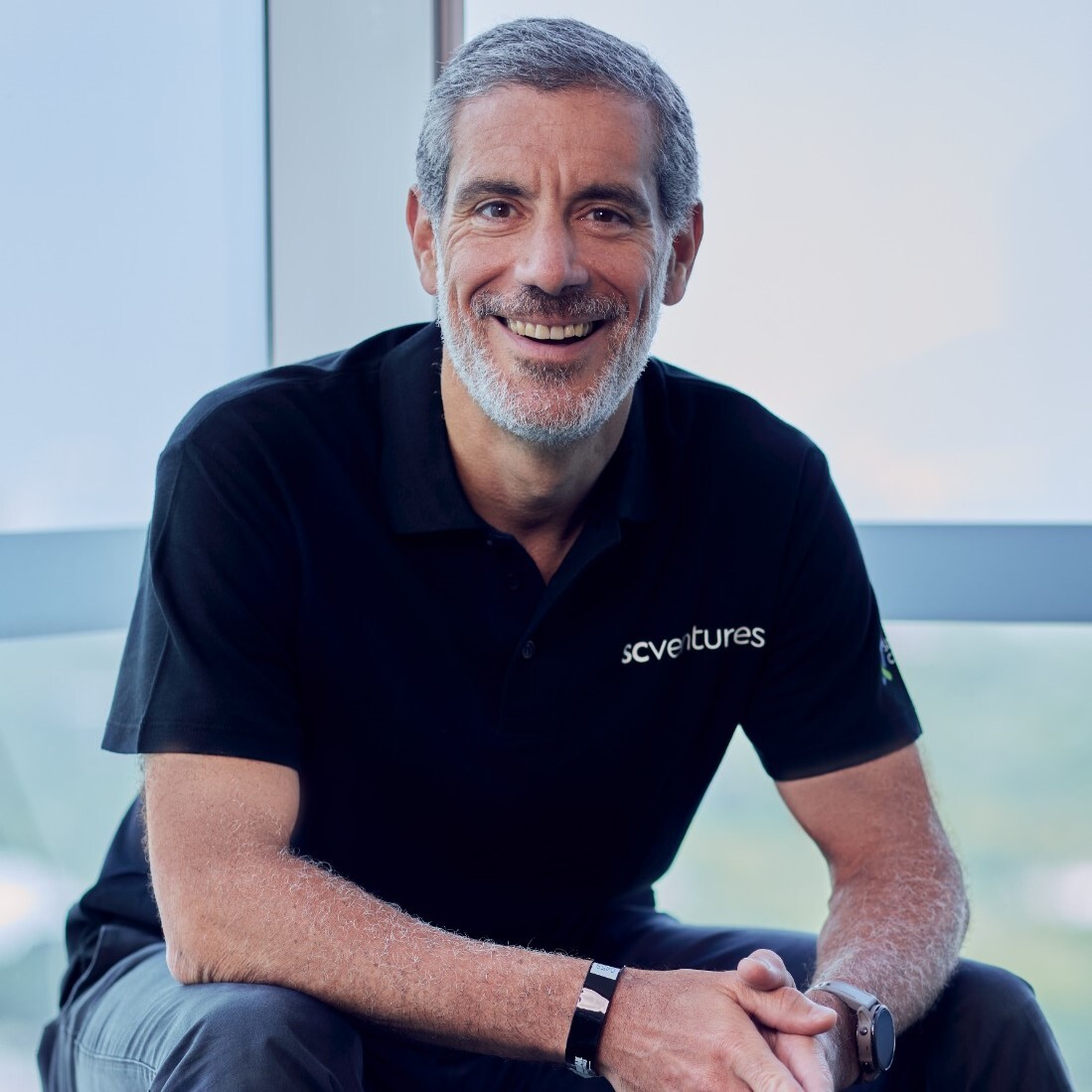 Alex Manson heads SC Ventures at Standard Chartered, a business unit established in March 2018 to drive innovation in banking, by investing in fintechs and building ventures that explore new business models, wholly or partially owned by the Group.

Alex is a banking industry veteran, who was previously the Global Head of Transaction Banking for Standard Chartered, between 2014 and 2018. In this role, he transformed the business into a sustainable and growing franchise, drove innovation in the Bank's core processes and its approach to clients, and spearheaded the "Banking the ecosystem" approach. Alex began his career with Standard Chartered in 2012 as Group Head, Wholesale Banking Geographies.

Prior to Standard Chartered, Alex was at Deutsche Bank for 12 years, taking on roles such as Global Head of Lending and Corporate Banking Coverage, before which he was at Credit Suisse for 8 years.

His career has spanned product and client coverage across fixed income origination & structuring, as well as investment banking advisory & capital raising. His career has spanned the globe and he has worked across New York, London, Frankfurt, Zurich, Hong-Kong and Singapore.

Alex holds an MBA from INSEAD and an engineering degree from the Polytechnicum of Zurich.

Prof Bill Roscoe, Director, Oxford Blockchain Research Centre & The Blockhouse Technology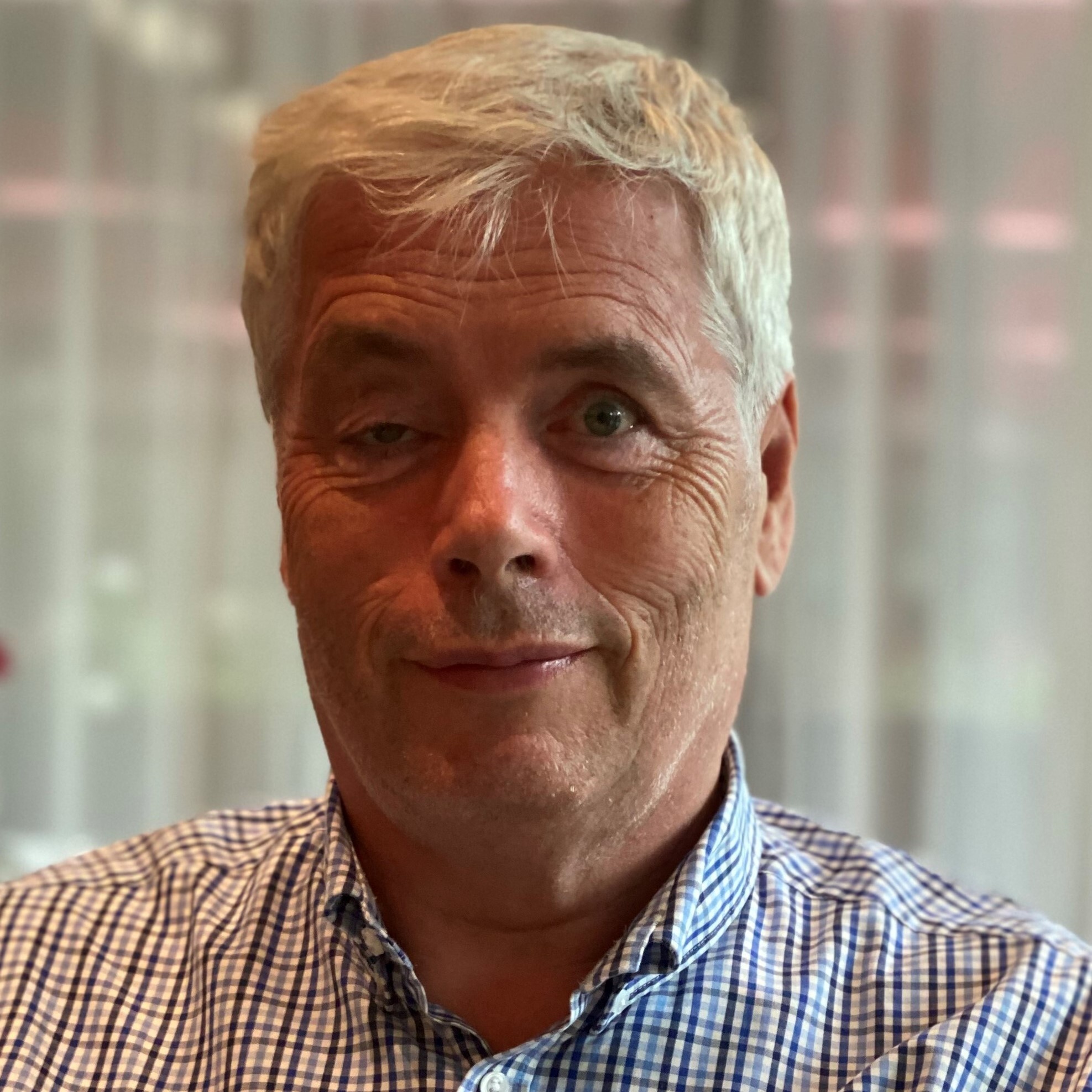 Bill Roscoe FREng joined Oxford University Computer Science Department as a doctoral student in 1978. He was later a Royal Society Research Fellow before becoming a Lecturer in 1983, Professor in 1997 and Head of Department in 2003-14. His research is mainly based on Concurrency, Verification (where he has led the creation of the FDR tool) and computer security. He is the author of three books and approximately 200 research papers. He holds many patents, almost all in computer security and Blockchain.

The Computer Science Department grew enormously in size, breadth and reputation under his leadership. He has a long history of industrial engagement and impact: his research group won a Queen's Award for Technological Achievement (together with inmos) in 1990, two FDR-based impact case studies were submitted to REF 2014, and his research is the basis of a number of spin-out companies including TBTL (TBTL.com) specialising in trust and blockchain, Cocotec (cocotec.io) specialising in the creation of verified model-based systems and Iothic (iothic.io) specialising in securing IoT systems.

In the last few years much of his research has concentrated on Blockchain, both blockchain fundamentals and mainstream applications of this technology.  He heads the University College Oxford Blockchain Research Centre and the Digital Civilisation initiative based in Hainan, China.

Raja Sharif, Founder and CEO, FarmaTrust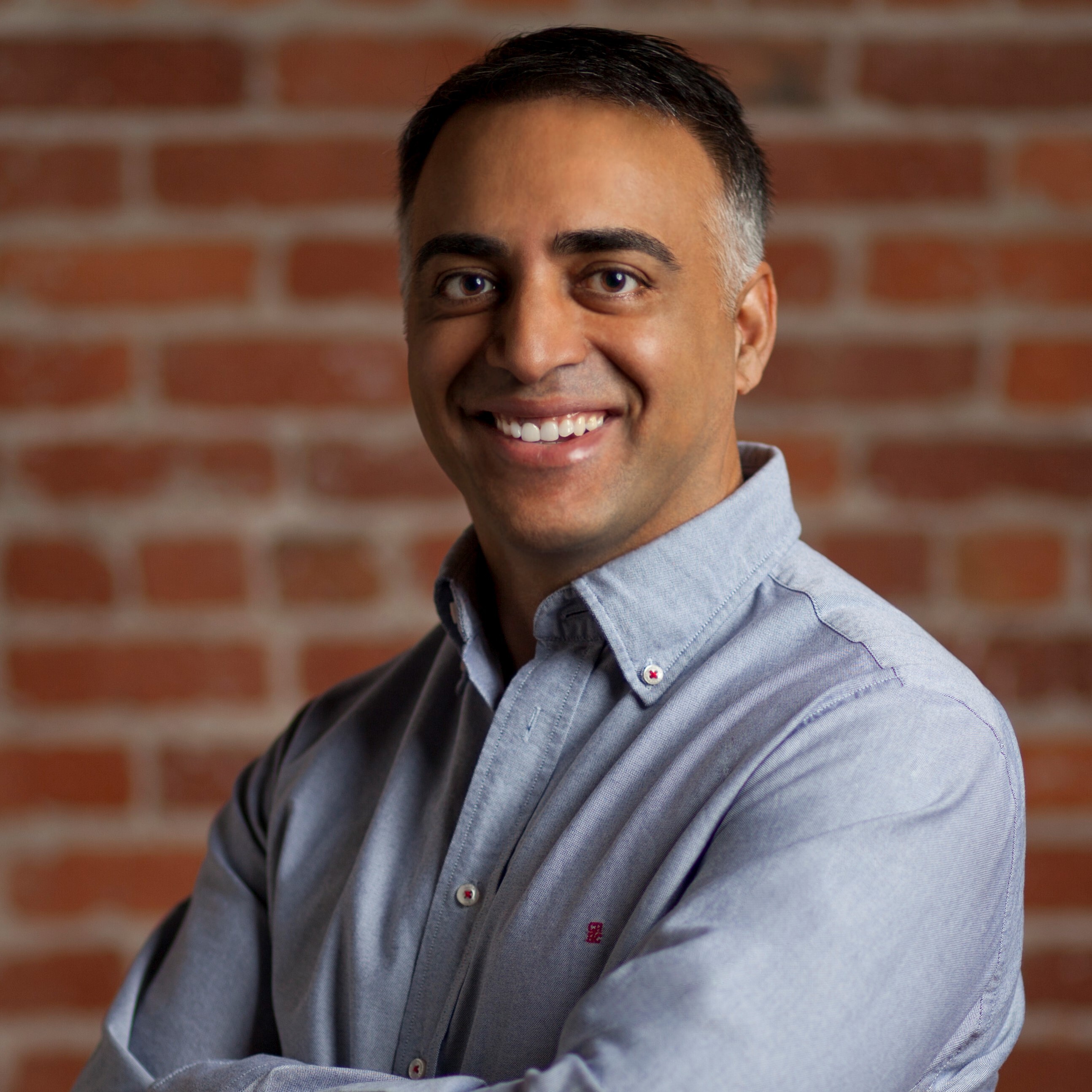 Raja Sharif, Founder and CEO of FarmaTrust, is driving the company's vision and mission of creating innovative, digital solutions for the personalised medicine and healthcare sector to protect patients and creating efficiencies in the cell and gene therapy industry. Using IoT and blockchain technology, FarmaTrust is creating a transparent, auditable, secure, global solution to give confidence to patients, clinicians and regulators worldwide. Raja is a UK qualified barrister, with over 25 years legal and business experience in multinationals including Guardian IT PLC, Globix, BT plc, COLT and Al Jazeera.

Zheng Wei Quah, CEO and Co-founder, Accredify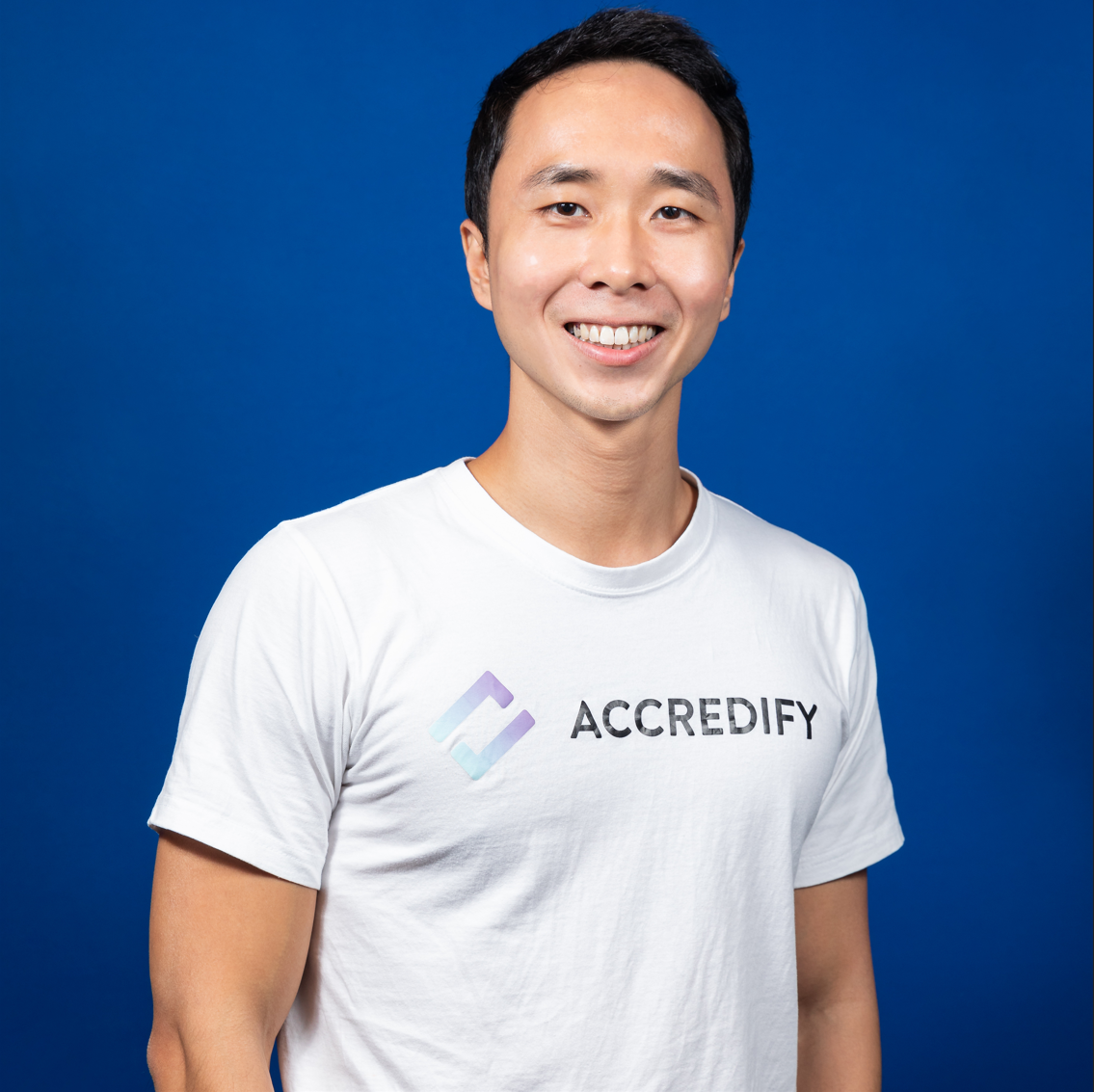 Zheng Wei is the Chief Executive Officer and Co-founder of Accredify. Zheng Wei leads the team in establishing the company's strategic vision and direction, focusing on business development, partnerships, and sales.

Accredify is Asia Pacific's leading service provider for the issuance of verifiable documents and data, and has processed over 11 million verifications for Accredify-issued credentials to date. By enabling automation and secure information exchange, Accredify has empowered nearly 600 clients in nine markets to simplify complex processes and discover new frontiers of efficiency.

Zheng Wei started his career in BNP Paribas Investment Banking where he worked on corporate finance deals in the Energy and Natural Resources team. He later joined FOMO Pay, a payments fintech start-up as the Chief Partnership Officer, and helped them grow from 120 to 2000 clients within 12 months. Zheng Wei's interest in blockchain brought him to join Lykke AG, a Switzerland based Cryptocurrency exchange with a dual role as the Global Head of Field and the Managing Director of Asia. He managed field leaders in different regions including South Africa, Mexico, Cyprus, Netherlands, New York and Dubai. Since inception, Lykke has attracted more than 100,000 users and an average monthly trading volume of USD 50 million.

Zheng Wei graduated with a Bachelor of Accountancy (Honours) from Nanyang Technological University and is a member of the Institute of Singapore Chartered Accountants. He was recognised in the Dean's List for all 3 years of studies and was awarded the ISCA Gold Medal award for the most outstanding Accountancy student.

Moderator's Profile:
Jui Lim, CEO, SGInnovate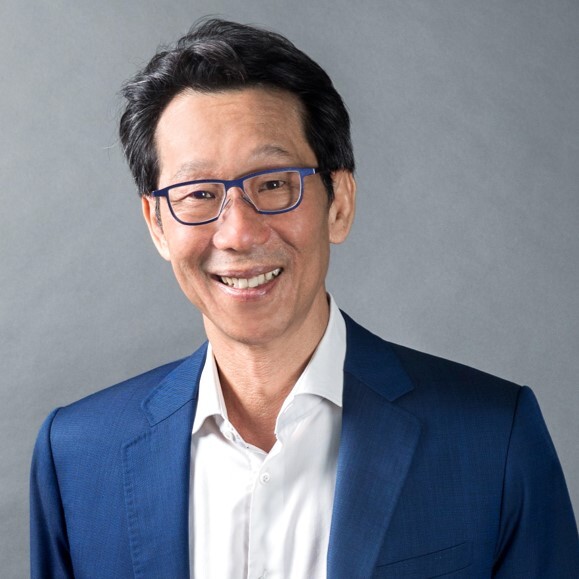 As CEO of SGInnovate, Dr Lim Jui has overall leadership of the organisation that is committed to helping entrepreneurial scientists build and scale Deep Tech startups. At SGInnovate, Jui and his team work closely with a wide range of partners and co-investors to back this unique group of founders, who are looking to solve global challenges with their research-based solutions. This is done through equity-based investments, access to the Deep Tech ecosystem and talent network, as well as by providing business-building support.   

While he trained in medicine, Jui had spent most of his professional life in the business of science and innovation. He was Director of Investments, Bio*One Capital; CEO of Merlin MD, a medical device company; Executive Director of the Medical Engineering Research and Commercialisation Initiative (MERCI) at the National University of Singapore (NUS); and Programme Director of the Singapore-Stanford Biodesign Programme (SSB), a joint venture between the Agency for Science, Technology and Research (A*STAR), the Singapore Economic Development Board (EDB) and Stanford University. Before joining SGInnovate, Jui was CEO of NTUitive, the innovation and enterprise company of the Nanyang Technological University (NTU).   

He currently serves on the advisory boards of IPOS International, the business arm of the Intellectual Property Office of Singapore (IPOS), and several start-up companies. He was previously a board member of the Building and Construction Authority (BCA) in Singapore. 

Jui received his Bachelor of Arts (BA, Biological Sciences and East Asian Studies) and Doctor of Medicine (MD) at Columbia University. He then obtained his Master of Medicine (Anaesthesiology and Surgical Intensive Care) from NUS. He remains a registered medical practitioner today. 

A firm believer in National Service (NS), Jui served 22 years as an operationally ready national serviceman (NSMan). In his final appointment as an NSMan, he was the Commanding Officer of an infantry battalion in the Singapore Army. Outside of work, he enjoys spending time with his family and friends over food, drinks and music. He then burns it off by running, most frequently in the trails around MacRitchie Reservoir. 
Topics: Blockchain
Industry: Others
You may also like the following: