Made In Singapore: Building Singapore's Digital Future [Online Event]
Presented by SGInnovate and General Assembly
Singapore is on a mission to globally lead the way in digital transformation. The Smart Nation vision is helping the nation stride ahead in digital adoption as it carves out its digital future. That brings us to the question of how governments and corporations should accelerate the use of tech solutions and services while balancing the concerns of individuals on the adoption of such tools.
Join us to hear from the leaders who are shaping policies and developing tools to build Singapore's digital future.
---
This event is part of Made In Singapore, a two-week long virtual event series celebrating the innovators, rule breakers, creatives and businesses putting Singapore on the map.
Date: 11 August 2020, Tuesday
Time: 12:30pm – 1:30pm (Singapore Time / UTC+8)
Speakers
Laurence Liew, Director, AI Singapore
Jason Bay, Senior Director (Government Digital Services), GovTech
Rick Goh, Director, Computing & Intelligence (CI) Department, Institute of High Performance Computing (IHPC), A*STAR
Moderator: SzeKi Sim, Head - Community and Brand, SGInnovate
Programme:
12:30pm – 1:30pm: Panel Discussion on Made In Singapore: Building Singapore's Digital Future
Speakers' Profiles:
Laurence Liew, Director - AI Innovation, AI Singapore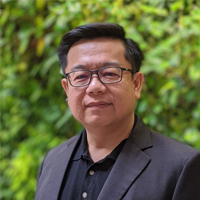 Laurence is the Director for AI Innovation at AI Singapore where he drives the adoption of AI by the Singapore ecosystem through the 100 Experiments, Makerspace and AI Apprenticeship programmes.
A visionary and serial technopreneur, Laurence identified and introduced Singapore's enterprises to:
Linux and open source in 1999, by being the first RED HAT partner and authorised training centre in the Asia Pacific
High Performance Computing (HPC) Cluster in 2001, by building A-STAR's IHPC first compute cluster (Laurence and his team created most of the initial HPC clusters in NUS, NTU and SMU)
Grid Computing in 2003, by building and operating Singapore's first Grid platform - IDA's National Grid Pilot Platform
Cloud Computing in 2007, by architecting both the Cloud business and technology for then Singapore Computer Systems' Alatum Cloud (now owned by Singtel)
Open source analytics with R in 2011, by building Revolution Analytics Inc business in Asia and R&D team in Singapore. Microsoft acquired Revolution Analytics in 2015.
Laurence graduated from National University of Singapore (NUS) with First Class Honours in Engineering and holds a Masters in Knowledge Engineering from NUS.
Jason Bay, Senior Director (Government Digital Services), GovTech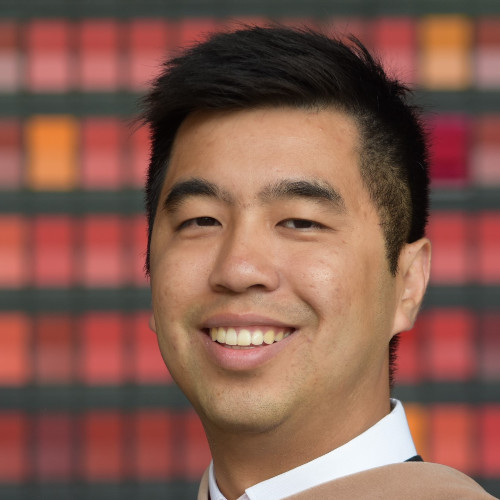 Jason supports the transformation of government through closer policy-ops-tech integration as Senior Director for Government Digital Services (https://hive.gov.sg), a software design and development unit supporting over 40 digital products and services across government. He is also the product lead for national contact tracing app, TraceTogether. Prior to this role, he was Director of the Industry, Economic Regulation, and International Strategy teams at the Ministry of Communications and Information, and had also been Special Assistant to Emeritus Senior Minister Goh Chok Tong. Jason has also had stints in the Ministry of Defence, Ministry of Law, Monetary Authority of Singapore, and Public Service Division.
Between investigating mysterious train disruptions (2016) and planning for world peace (2018), Jason is an avid diver, occasional racer, aspiring aviator and father of two rabbits. He is also the only Stanford alum to have had both Steve Jobs and Tim Cook as commencement speaker, graduating with a Bachelor of Science and Master of Science in Electrical Engineering in 2005, and a Master of Science in Management in 2019.
Rick Goh, Director, Computing & Intelligence (CI) Department, Institute of High Performance Computing (IHPC), A*STAR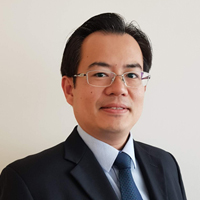 Dr Rick Goh is the Director of Computing & Intelligence (CI) Department at the Institute of High Performance Computing (IHPC), a research institute under the Agency for Science, Technology and Research (A*STAR).
Rick leads a team of more than 60 scientists and engineers in performing world-leading scientific research, developing technology to commercialisation, and engaging and collaborating with industry. His department's core capability areas are Artificial Intelligence (AI) and Advanced Computing. For AI, his team focuses on physics-based, efficient, multimodal, autonomous, and safe AI. And for Advanced Computing, the focus is in high performance computing using GPU and FPGA, and decentralised computing such as blockchain and federated learning.
His team has coupled these areas to collectively solve many real-world challenges in domains such as Digital Healthcare/MedTech, Advanced Manufacturing and Engineering, Smart Nation & Digital Economy, and Food & AgriTech.
Rick contributes to various committees both internally and externally, such as the A*STAR's ITSS Steering Committee, A*STAR Cloud Initiative Task Force, Coordinating Committee for Smart Nation, Singapore Data Science Consortium and IMDA's SDE Technology Roadmap for AI, Data, Blockchain.
Rick received his PhD and Bachelor degrees in Electrical and Computing Engineering from the National University of Singapore. He received certificates in Technopreneurship, and Commercial Law and Technology Transfer. He is the author or co-author of more than 100 refereed publications, organised several international scientific conferences as general co-chair, and has several patents filed and granted. Also, with his leadership, and the excellent researchers under his care & mentorship, his department had won many awards. These include emerging as the Finalist for the 2019 UITP (International Association of Public Transport) Awards, 2019, and the NSCC Outstanding HPC Innovation Award 2017, among many others.
Moderator's Profile:
SzeKi Sim, Head - Community and Brand, SGInnovate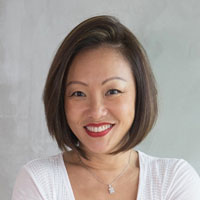 A seasoned and passionate marketer, SzeKi joined SGInnovate as part of its pioneer team in Sep 2016. She was entrusted with building the brand and communications team from scratch, to achieve SGInnovate's mission of enabling ambitious and talented men and women to build, commercialise and scale globally relevant Deep Tech innovations from Singapore. SzeKi also supports these entrepreneurial scientists in crafting, shaping and telling their stories – an important part of their go-to-market journey.
To promote Singapore as a place of thriving innovation in Deep Tech entrepreneurship, SzeKi leads the SGInnovate team in spearheading activities to create a holistic ecosystem, providing a platform where founders, researchers, academics, venture capitalists, corporations come together to share experiences in areas such as Artificial Intelligence, Autonomous Tech, Robotics, MedTech and Quantum Tech.
In less than three years, she has led the establishment of SGInnovate as a leading force in driving Deep Tech innovation and entrepreneurship in Singapore and internationally. SGInnovate has built a thriving community of over 34,000 people from across the ecosystem and clinched multiple awards including the Best B2B PR Campaign (Silver) at the Marketing PR Awards 2017, Outstanding B2B Campaign – Singapore (Merit) and Outstanding Overall Corporate Reputation Programme (Merit) at the PRISM Awards 2019, as well as the Best PR Campaign – B2B (Silver) at the Marketing PR Awards 2019.
Before SGInnovate, SzeKi's long career in marketing included leading teams with global technology brands such as Hewlett Packard, Motorola and Nokia regionally and globally. Her 15 years at Motorola saw her in various leadership positions including Head of Marketing – Asia Pacific for Motorola Networks, and Head of Marketing – Asia and Middle East for Motorola Solutions. At Nokia Siemens Networks (now Nokia), SzeKi was the Global Head of Customer Marketing for their Global Services organisation.
Topics: Smart Nation
You may also like the following: