Legal Primer for Startups
Presented by Bird & Bird ATMD LLP
Partnered with SGInnovate
For first time entrepreneurs, starting a business can be daunting as there are many legal and practical aspects to consider:
How can I secure funding for my business?
What can I do to protect my startup company's intellectual property (IP) rights?
What are my company's legal obligations and liability for cybersecurity and data protection?
In this legal primer by Bird & Bird ATMD, we will guide you through the legal issues relating to fundraising, intellectual property, and technology.
Topics that will be covered are:
1. Fundraising
Source of financing
Considerations at early stages of financing (including ESOPs, issues that investors will be concerned about when conducting due diligence, etc)
Negotiating a shareholders' agreement
2. Intellectual Property (IP)
Why IP is important to a startup
The main types of IP and their features
IP considerations in contracts with employees and service providers
3. Technology
Technology risk management – general legal obligations and liability for cybersecurity and data protection
AI Governance and Governance by AI - duty and liability of directors for cybersecurity and data protection
Date: 31 July 2019, Wednesday
Time: 5:00pm – 7:00pm
Venue: 32 Carpenter Street, Singapore 059911
Speakers:
Jolie Giouw, Counsel, Bird & Bird ATMD LLP
Jonathan Kao, Senior Associate, Bird & Bird ATMD LLP
Oh Pin-Ping, Counsel, Bird & Bird ATMD LLP
Programme Details:
5:00pm to 5:30pm: Registration and Networking
5:30pm to 6:30pm: Presentation on Fundraising, Intellectual Property and technology
6:30pm to 7:00pm: Q&A and Discussion
Speakers' Profiles:
Jolie Giouw, Counsel, Bird & Bird ATMD LLP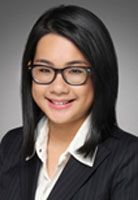 Jolie is Counsel in the Corporate & Commercial practice group, based in Singapore.
She has advised many private and listed companies in respect of their commercial transactions and fundraising exercises, both in Singapore and abroad. Her experience in corporate finance ranges from advising both corporates and investors on early stage PE/VC investments to private placements, initial public offerings and secondary offerings. In addition, she also advises companies in both public and private mergers and acquisitions, including privatisation exercises.
Jolie's understanding of the regulatory environment in Singapore enables her to advise on the fund management and financial advisory licensing regime, restricted collective investment scheme offerings and the establishment of unit trusts in Singapore.
Her previous stint at a Chinese investment bank has also given her a more holistic perspective of the various matters that can impact a transaction (including cultural and political issues), beyond the law and regulations.
Jolie was admitted as an Advocate and Solicitor of the Supreme Court of Singapore. She obtained her bachelor's degree in law at the National University of Singapore, where she spent time on exchange at the China University of Political Science and Law. She has also obtained a Master of Laws with a specialisation in cross border business and finance law in Asia from the Singapore Management University. Jolie is fluent in English and Mandarin, and has spent time in the Sydney office of Bird & Bird on a secondment.
Jonathan Kao, Senior Associate, Bird & Bird ATMD LLP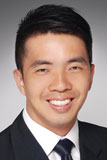 Jonathan is a senior associate in the Corporate and Commercial Groups, based in Singapore. He has extensive experience in advising on corporate governance and complex commercial transactions.
Jonathan has led a number of novel test-bedding and pilot projects, and regularly advises on multi-jurisdictional transactions requiring the review and coordination of advice on cross-border data transfers, competition, and regulatory concerns. He works closely with external advisors and counsel to plan and coordinate corporate restructuring projects involving entities based in Singapore.
Jonathan is a graduate of the National University of Singapore. During his studies, he spent a semester on exchange at Queen's University (Canada) and participated in the [email protected] summer programme. He is admitted as an Advocate and Solicitor of the Supreme Court of Singapore.
Out of the office, Jonathan is a member of the IT Committee and Cybersecurity and Data Protection Committee of the Law Society of Singapore. Jonathan maintains close ties with industry professionals and supports initiatives by industry and special interest groups in promoting digital literacy and responsible (and sensible) information security practices.
Oh Pin-Ping, Counsel, Bird & Bird ATMD LLP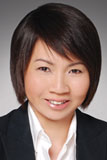 Pin-Ping is a Counsel in the Intellectual Property and Media, Entertainment and Sports Groups, based in Singapore.
Pin-Ping possesses a wide breadth of experience in both contentious and non-contentious IP matters. In addition to being a qualified lawyer, she also has a Master's in Chemical Engineering and is a Singapore Patent Attorney, and is therefore able to advise on both the legal and technical aspects of patent-related matters.
Pin-Ping has acted for clients in the media and tech industries in high-profile copyright infringement suits before the Singapore courts. Some high-profile copyright infringement cases that Pin-Ping was involved in include RecordTV v MediaCorp, involving a claim by the national broadcaster against an online startup, and a claim by the national newspaper publisher against Yahoo.
Pin-Ping has also acted in suits involving a range of patent and trade mark infringement and validity disputes, and regularly advises clients in the broadcasting and publishing industries on copyright protection and enforcement issues, and clients in the tech space on patent validity, infringement and freedom to operate issues. She is experienced in advising clients on the structuring / restructuring of IP licence arrangements, and with drafting and advising on R&D collaboration, development and sponsorship agreements.
Topics: Investments, Startup and Corporate Open Innovation, Others