Investors Night: Future of Mobility
Presented by SGInnovate
The urban mobility sector is in the process of massive transformation. Technological disruption brings new services and innovations into the field while increasing environmental and social challenges demand new solutions. Join SGInnovate, GOJEK, ST Engineering and Via ID as we discuss the future of mobility and an environment full of new ideas and business solutions that fast-growing startups, investors and corporates are creating.
Date: 16 January 2019, Wednesday
Time: 5:00pm – 8:00pm
Venue: 32 Carpenter Street, Singapore 059911
Speakers:
Yann Marteil, Managing Director, Via ID
Russell Tham, President, New Enterprises & Ventures, ST Engineering
Andrew Brinson, SVP, Mobility Marketplace, GOJEK
Moderator: Steve Leonard, Founding CEO, SGInnovate
Programme Details:
5:00pm – 5:30pm: Registration
5:30pm – 6:30pm: Future of Mobility panel discussion
6:30pm – 8:00pm: Networking
Speakers' Profiles:
Yann Marteil, Managing Director, Via ID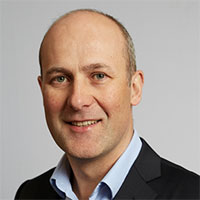 As Managing Director of Via ID and Deputy General Manager of Mobivia Groupe, Yann Marteil has the ambition to transform Via ID into a leading international business operating in the new forms of mobility. Via ID is a business accelerator and a corporate VC arm, incubating and investing in projects linked to urban mobility, connected vehicles, ride-hailing, vehicle-sharing and other mobility services in general. Currently, Via ID has supported and invested in around twenty start-ups in Europe, USA and Asia.
Following his economic, political and commercial studies (Sciences Po Paris & HEC), Yann Marteil began his career in the United States where he set up the subsidiaries of freelance.com. Upon his return to France and prior to Via ID, Yann has held various executive positions across several leading MNCs, from being the Finance and Operations Director at Hachette Livre, Business Development at Monoprix, to the Managing Director at Primavista. In 2015, he joined Via ID to assist the Group's venture into the new mobility sector.
Via ID is part of Mobivia Groupe, the leading multi-brand car maintenance and servicing business in Europe (with Norauto, Auto 5, Midas, ATU, Carter-Cash, Synchro Diffusion, Bythjul and Skruvat) and a major player in the new mobility sector. Mobivia Groupe is made up of 21,000 people in 19 countries working on the following mission: Making Mobility Easier.
Russell Tham, President, New Enterprises & Ventures, ST Engineering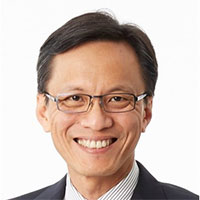 Russell Tham was appointed President of New Enterprises & Ventures to spearhead ST Engineering's expansion into new market adjacencies beyond the group's current core businesses with a focus on healthcare technologies and the digital economy. He is also responsible for ST Engineering's open engineering and product development lab, Innosparks.
Prior to joining the ST Engineering Group, Mr Tham spent more than 20 years in various global and regional roles at Applied Materials, the world's leader in materials engineering solutions for the semiconductor manufacturing industry. In his last position as President, South East Asia, Mr Tham oversaw regional business, infrastructure and strategy while concurrently assuming business development responsibilities for new markets and strategic alliances. Mr Tham played an instrumental role in enabling the company's multifold expansion that led to global manufacturing capabilities in Singapore and multiple R&D partnerships with Singapore's public research ecosystem for the global markets. In 2012, he was Head of Global Continuous Improvement where he led the deployment of productivity initiatives within its global manufacturing and supply chain operations.
Mr Tham is a board member of Singapore's Energy Market Authority (EMA), SkillsFuture Singapore (SSG), Temasek Polytechnic and the National University of Singapore's Faculty of Engineering. He is also a member of the Singapore Government's Future Economy Council that reviews strategies to grow and transform Singapore's economy.
Mr Tham graduated with a Bachelor of Engineering degree in Mechanical Engineering from the National University of Singapore.
Andrew Brinson, SVP, Mobility Marketplace, GOJEK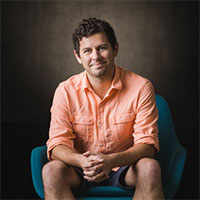 Andrew Brinson is SVP, Mobility Marketplace at GOJEK. In his present role, Andrew's focus is on how people, food, and products move across the GOJEK marketplace. Andrew leads GOJEK's business and product teams, working with operations, engineers, and data science teams to scale GOJEK's global business.
Prior to joining GOJEK, Andrew spent more than 3 years at Uber, first in Sydney as a founding member of Uber's first regional operations team overseeing ANZ. He then moved to Singapore in 2017 as Head of Marketplace Operations – Southeast & North Asia.
Andrew is passionate about growing businesses quickly, with a particular interest in global business dynamics. He is interested in solving difficult challenges with technology.
Before his time at Uber, Andrew also ran multiple restaurants in New York City.
Andrew graduated from Tufts University with a Bachelor of Engineering (B.E.), Engineering Science and Chemistry.
Moderator's Profile:
Steve Leonard, Founding CEO, SGInnovate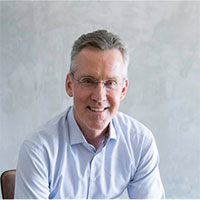 Mr Steve Leonard is a technology-industry leader with a wide range of experience, having played key roles in building several global companies in areas such as Software, Hardware and Services. Although born in the US, Mr Leonard considers himself a member of the larger global community, having lived and worked outside the US for more than 25 years.
In his current role as the Founding Chief Executive Officer of SGInnovate – a private limited company wholly owned by the Singapore Government – Mr Leonard has been chartered to lead an organisation that builds 'deep-tech' companies. Capitalising on the science and technology research for which Singapore has gained a global reputation, Mr Leonard's team works with local and international partners, including universities, venture capitalists, and major corporations to help technical founders imagine, start and scale globally-relevant early stage technology companies from Singapore.
Prior to his role as the CEO of SGInnovate, Mr Leonard served three years as the Executive Deputy Chairman of the Infocomm Development Authority (IDA), a government statutory board under the purview of Singapore's Ministry of Communications and Information. In that role, he had executive responsibility at the national level for various aspects of the information technology and telecommunications industries in Singapore.
Mr Leonard serves on the advisory boards of a range of universities and organisations in Singapore. Mr Leonard also serves as an Independent Non-Executive Director at Singapore Post Ltd (SingPost), a global leader in e-commerce logistics; and AsiaSat, a Hong Kong Stock Exchange-listed commercial operator of communication spacecraft.
Topics: AI / Machine Learning / Deep Learning, Investments, Talent and Mentoring