An Introduction to the Quantum Computing Ecosystem
Presented by SGInnovate and Entropica Labs
In support of SWITCH 2021 and Deep Tech Summit.
The intrinsic complexity of quantum computing adds an aura of mystery to the industry. As a reaction, it is customary to oversimplify quantum companies into the two overarching categories of 'software' and 'hardware' while assuming that all quantum practitioners are physicists.
The event aims to provide audiences with an understanding of the quantum computing ecosystem and the diversification of roles and key players in the industry. Learn more about how the community is bridging the gaps in the ecosystem, where businesses can benefit from the rapidly evolving technology, and the potential applications today.
Join us as our panellists share their unique insights into how emerging business models and technology offerings are substantially more interesting than the simplistic hardware-software duality. They will also discuss how specialists without a PhD in physics enrich the quantum community, bringing much-needed expertise across different fields, ranging from software engineering to business and product management.

This event is part of SWITCH 2021's and Deep Tech Summit's year-long innovation journey, where the Global and Asian innovation ecosystems meet to discuss and collaborate on the most innovative technology trends and business opportunities. Please register for a complimentary pass to the event and unlock the gateway to global innovation in Asia with the code "SGINNOVATE".

Date: 13 Oct 2021, Wednesday
Time: 10:00am – 11:00am (Singapore Time / UTC 8)

Programme:
10:00am – 10:05am: Welcome Remarks by SGInnovate
10:05am – 10:20am: Presentation on Introduction to the Quantum Computing Ecosystem with:
Jing Yi Chan, Business & Operations Lead, Entropica Labs
10:20am – 11:00am: Panel Discussion and Q&A with:
Jing Yi Chan, Business & Operations Lead, Entropica Labs

Denise Ruffner, VP Business Development, IonQ

Whurley, Founder & CEO, Strangeworks

Dr Joe Fitzsimons, CEO, Horizon Quantum Computing
Moderator: Tommaso Demarie, Co-founder & CEO, Entropica 
Labs
Speakers' Profiles:
Jing Yi Chan, Business & Operations Lead, Entropica Labs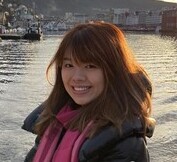 Jing Yi Chan currently leads Business and Operations at Entropica Labs. She holds a physics degree from Imperial College London where her final year research was on direct and indirect detection methods on identifying dark matter candidates.

Jing Yi started her career with IBM and has held various roles in ASEAN markets working with government, industry, and academic partners on projects involving hardware and hybrid cloud platforms, high-performance computing, AI, Big Data and IoT solutions for Industry 4.0. She has also led the Cognitive Solutions portfolio in Singapore and held responsibilities for leading discussions and partnership engagements as IBM Quantum Distinguished Ambassador.
Denise Ruffner, VP Business Development, IonQ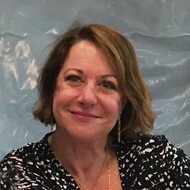 Denise Ruffner is Vice President of Business Development for IonQ.

In this capacity, she is responsible for developing worldwide customer relationships and executing corporate marketing plans.

Denise is also the President of Women in Quantum, a non-profit group dedicated to highlighting women's contributions in quantum computing and giving them access to resources to help in their career development.  Previously, Denise was CBO at a quantum software startup and the IBM Quantum Program Leader for the Quantum Ambassador and Quantum Startup program.  Denise had an 18-year career at IBM in various roles ranging from venture capital investing to leading worldwide systems sales for genomics and life sciences.

Whurley, Founder & CEO, Strangeworks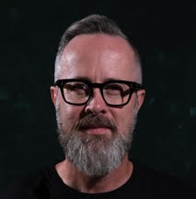 Whurley is founder and CEO of Strangeworks, a quantum computing startup that makes the power of quantum computing easily accessible and available to all. He is an Eisenhower Fellow, Innovator in Residence for the Legatum Center for Development and Entrepreneurship at the Sloan School of Management at MIT, A Senior Member of the Institute of Electrical and Electronics Engineers (IEEE), Chairman of the Quantum Computing Standards Workgroup at the IEEE, the first Ambassador to CERN and Society, a regular contributor to TechCrunch on the topic of Quantum Computing, and the co-author of "Quantum Computing For Babies". Prior to starting Strangeworks, he was a Managing Director at Goldman Sachs. He came to Goldman Sachs via the acquisition of his second startup, Honest Dollar. Prior to Honest Dollar, Whurley founded Chaotic Moon Studios which was acquired by Accenture.

Dr Joe Fitzsimons, CEO, Horizon Quantum Computing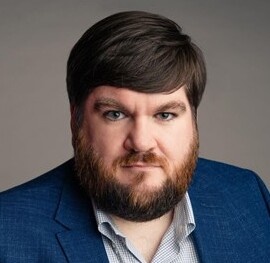 Driven by the vision of quantum computing as a revolution in computing technology, Dr Joe Fitzsimons quit his tenured faculty position to found Horizon Quantum Computing in 2018. Drawing on over 17 years experience in quantum computing and computational complexity theory, today he fully dedicates his time to Horizon with the goal of making quantum computing a general-purpose computing technology capable of addressing some of the world's most challenging computational problems.

Prior to founding Horizon, Joe led the Quantum Information and Theory group at Singapore University of Technology and Design, where he was a tenured associate professor and was a principal investigator at the Centre for Quantum Technologies. He has been named as a National Research Foundation Fellow and to the MIT Technology Review Innovators Under 35 Asia list.

Moderator's Profile:
Tommaso Demarie, Co-founder & CEO, Entropica Labs



Tommaso Demarie is co-founder and CEO of Entropica Labs. At Entropica, he is responsible for the company's business strategy while immensely enjoying the subtleties of team building, product development, investors relationship, and customer acquisition. Together with the Entropica Team, he is committed to making quantum computers useful. 

Tommaso holds a PhD in quantum information theory from Macquarie University. Before starting Entropica, he was a postdoctoral researcher in quantum computing at SUTD and Singapore's Centre for Quantum Technologies. During his academic career, he co-authored 12 scientific papers in peer-reviewed journals.
Topics: Quantum Technologies
Industry: Others
You may also like the following: