Innovators Breakfast: AI, Automation and the Future of Work
Presented by General Assembly and SGInnovate
With the rapid pace of technological progress, work and life in the future will look very different from today. We believe we are walking into the human age and technology will be an enabler that amplifies human potential. But there is a need to shift the conversation from a negative fear-based one to one of opportunity, personal accountability, and social action.
This panel event seeks to bring together respected leaders in the corporate and entrepreneurial worlds to have meaningful conversations on AI, Automation and the Future of Work.
Date: 2 May 2019, Thursday
Time: 8:30am – 10:30am
Venue: 32 Carpenter Street, Singapore 059911
Programme Details:
8:30am – 9:00am: Breakfast and Networking
9:00am – 10:00am: Panel Discussion and Q&A
10:00am – 10:30am: Networking
Speakers:
Jake Schwartz, Co-Founder & CEO, General Assembly
Nicole Scoble-Williams, Director Centre of Excellence (CoE) for the Future of Work, Deloitte
Moderator: Steve Leonard, Founding CEO, SGInnovate
Speakers' Profiles:
Jake Schwartz, Co-Founder & CEO, General Assembly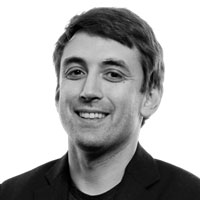 Jake Schwartz is the Co-Founder and Chief Executive Officer of General Assembly, a global company advancing the future of work. Schwartz leads GA's growth, creating sustainable talent pipelines for businesses and building transparent career pathways to the most transformational work. GA offers employer-driven, practitioner-taught training in high-demand fields like data, technology, design, and business, and the company's global reach, massive community, and leading outcomes have created an international community of professionals nearly 1 million strong.
GA was named the No. 1 most innovative company in education by Fast Company in 2015 and was in the top 100 on Deloitte's 2016 Technology Fast 500™ rankings. Schwartz was named E&Y Entrepreneur of the Year in 2014 and one of Crain's "40 under 40" in 2015. He earned a B.A. in American studies from Yale in 2000 and an MBA in entrepreneurial management from Wharton in 2008.
Nicole Scoble-Williams, Director Centre of Excellence (CoE) for the Future of Work, Deloitte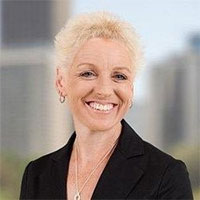 Nicole is a director in the Human Capital practice of Deloitte Southeast Asia. She is currently leading the Singapore flagship Future of Work Centre of Excellence (CoE), assisting individuals, business and public policy, to navigate the rapidly changing nature of work, workforces and workplaces. The CoE aims to position Singapore as a global hub, and Deloitte as a global leader, in addressing the unprecedented opportunities and challenges associated with the future of work. Nic has prior experience specializing in Digital Transformation, Organizational Design and Transformation, Change Management, Talent Management and Information Technology Services.
Moderator's Profile:
Steve Leonard, Founding CEO, SGInnovate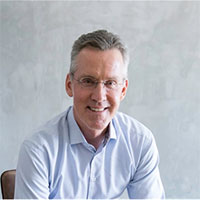 Mr Steve Leonard is a technology-industry leader with a wide range of experience, having played key roles in building several global companies in areas such as Software, Hardware and Services. Although born in the US, Mr Leonard considers himself a member of the larger global community, having lived and worked outside the US for more than 25 years.
In his current role as the Founding Chief Executive Officer of SGInnovate – a private limited company wholly owned by the Singapore Government – Mr Leonard has been chartered to lead an organisation that builds 'deep-tech' companies. Capitalising on the science and technology research for which Singapore has gained a global reputation, Mr Leonard's team works with local and international partners, including universities, venture capitalists, and major corporations to help technical founders imagine, start and scale globally-relevant earlystage technology companies from Singapore.
Prior to his role as the CEO of SGInnovate, Mr Leonard served three years as the Executive Deputy Chairman of the Infocomm Development Authority (IDA), a government statutory board under the purview of Singapore's Ministry of Communications and Information. In that role, he had executive responsibility at the national level for various aspects of the information technology and telecommunications industries in Singapore.
Mr Leonard serves on the advisory boards of a range of universities and organisations in Singapore. Mr Leonard also serves as an Independent Non-Executive Director at Singapore Post Ltd (SingPost), a global leader in e-commerce logistics; and AsiaSat, a Hong Kong Stock Exchange-listed commercial operator of communication spacecraft.
Don't miss out on more content on our YouTube channel related to the Future of Work!
Topics: Artificial Intelligence / Deep Learning / Machine Learning / Robotics, Talent