Digital Transformation Journeys with Startups
Presented by SGInnovate. Held at Industrial Transformation Asia-Pacific 2021.
Digital transformation has long been recognised as the key driver enabling companies and their businesses to be more efficient and profitable. In today's hypercompetitive marketplace, speed is of essence as companies seek to go digital or risk being left behind. However, such transformation journeys often take a long time and are faced with challenges that collaborations with startups could help address.

Open Innovation is thus an effective means of driving transformative changes. The concept is simple; it is a process in which established MNCs with specific business challenges work together with agile science and technology startups to pilot, co-develop and scale innovative solutions. Both parties stand to benefit from such Open Innovation collaborations, which could lead to new discoveries, streamline operations and bring new products to market faster. Startups play a critical role in the process, providing the flexibility and agility in driving innovations in today's economy.

Join us in this session where corporates and startups share their digital transformation journeys, and learn more about how new solutions can be accelerated through the willingness to innovate and efficient framing of problem statements to create value for businesses.

Register now for a free Digital Visitor pass or purchase a Digital Conference pass to access all of ITAP programmes at 20% off with the code SGINNOVATE20.

Date: 22 November 2021, Monday
Time: 2:30pm - 3:30pm (Singapore Time / UTC +8)

Programme:
2:30pm – 2:40pm: Opening Remarks by SGInnovate
2:40pm – 3:05pm: Sharing by Barry-Callebaut Group and Stemly with:
Devendra Pendharkar, Director, Supply Chain - APAC, Barry-Callebaut Group

Sanjay Saini, Co-founder/Co-CEO, Stemly
3:05pm – 3:30pm: Sharing by Advanced Remanufacturing and Technology Centre (ARTC) and Firevisor with:
Surbhi Singh, CEO and Co-Founder, FireVisor

Chew Chuan Shen, Assistant Business Development Manager, ARTC
Moderator: Annabelle Chiong, Deputy Director - Venture Investing, SGInnovate

Speakers' Profiles:
Chew Chuan Shen, Assistant Business Development Manager, ARTC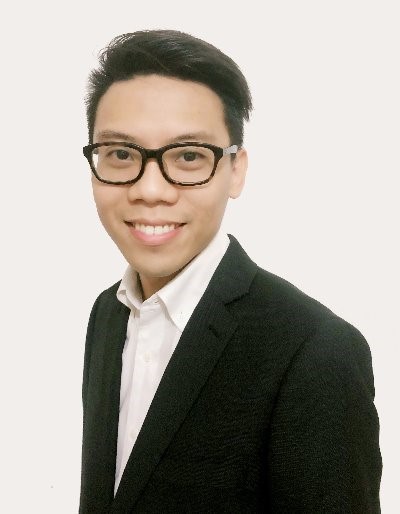 Chuan Shen is an Assistant Business Development Manager at the Advanced Remanufacturing and Technology Centre (ARTC). He oversees leading the startup and open innovation initiatives in ARTC. His interests are in helping startups grow in the advanced manufacturing sector and developing technology partnerships with corporates. The ARTC is a contemporary platform built upon strong public-private partnerships to translate research to industry applications. It is led by A*STAR in partnership with the Nanyang Technological University and is located at the JTC Jurong Innovation District. The centre provides a collaborative platform that brings together industry players, public sector research institutes and academia to bridge technological gaps in the adoption of advanced manufacturing and remanufacturing processes.

Devendra Pendharkar, Director, Supply Chain – APAC, Barry-Callebaut Group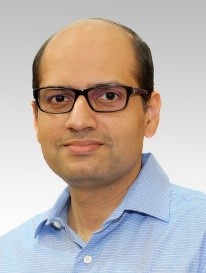 Devendra is the Supply Chain Director at Barry-Callebaut Asia Pacific where his responsibilities include an end to end planning and logistics for a fast-growing Cocoa and Chocolate business in the Asia Pacific. Devendra is a mechanical engineer with post-graduation in business management specializing in manufacturing & operations. Over the past 20 years, he has worked in several industry-leading organizations across a variety of industries and delivered transformational change in manufacturing and supply chain at a national and regional level. His interest outside of work involves education and health. He is currently based in Singapore.

Sanjay Saini, Co-founder / Co-CEO, Stemly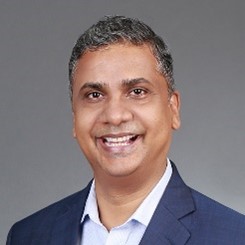 Sanjay Saini is the co-founder of Stemly, the autonomous forecasting platform for supply chain and finance corporations. He is a seasoned executive with more than 25 years of global experience.
Before co-founding Stemly, Sanjay was Vice President for Supply Chain at Anaplan across the Asia Pacific region, during which the firm went public and was listed on NYSE. Prior to that, Sanjay spent 14 years with Oracle, where he was based in the U.S, Singapore, and India, working within consulting and presales domains for the supply chain. Sanjay's experience extends to the software development space for supply chain technologies working with large global enterprises. Sanjay is passionate about leveraging new technologies and improving business performance. He continues to guest lecture at universities, including the Nanyang Technological University and Singapore Management University

Surbhi Singh, CEO and Co-Founder, FireVisor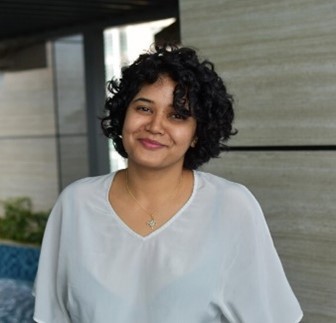 Surbhi Singh has two award-winning engineering projects under her belt and has built automation systems for semiconductor and memory giants that saved them thousands of unproductive work hours. She has a Master's in Engineering from the National University of Singapore and has extensive experience in manufacturing and industrial automation from working for industry giants like Micron and Seagate. Surbhi is now the CEO of FireVisor Systems. FireVisor provides an AI-powered software platform that understands manufacturing data to reduce the cost of product failure. FireVisor is on the journey of creating self-aware factories, helping leading giants in high volume manufacturing save billions of dollars each year.

Moderator's Profile:
Annabelle Chiong, Deputy Director - Venture Investing, SGInnovate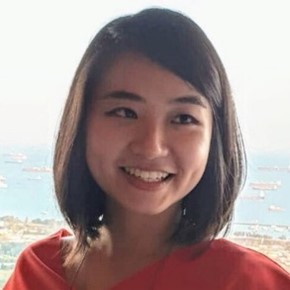 Annabelle Chiong is Deputy Director - Venture Investing and Head of Development at SGInnovate. Her primary focus areas are investing in early-stage startups, helping portfolio companies grow, and engaging with corporates to uncover areas of collaboration with startups. Annabelle's interests lie in unlocking the potential of founders and making a positive impact through technology. She honed her experience in scaling startups during her time at Grab, where she was an early employee and started two new business units which saw tremendous growth. Prior to joining the startup world, she was in financial services at several banks, including JP Morgan and Citi. She holds a Master's degree in Chemical Engineering, First Class Honours, from Imperial College London in the United Kingdom.


ABOUT ITAP 2021

In an ever-changing and challenging landscape, manufacturers are in urgent need of Industry 4.0 solutions to help future-proof and build a resilient business. Into its 4th edition, the Industrial Transformation ASIA-PACIFIC – a HANNOVER MESSE event happening from 22-24 November 2021, is an essential milestone for businesses to build a good core of talent and tech capabilities and, more importantly, to sustain these efforts vis-à-vis evolving customer needs.

With 'Stepping Up Capabilities with Industry 4.0' as the driving theme, the event focuses on driving transformation to help businesses to START, SCALE and SUSTAIN their journey in industry 4.0, starting from People to Technology, the event aims to inspire and prepare future workforces with the right technologies and skillsets.

Organised by Constellar and Deutsche Messe, the international partner and organiser of the world-renowned Hannover Messe, this event is strongly supported by various government agencies, including Singapore's Agency for Science, Technology and Research (A*STAR), Economic Development Board (EDB), Enterprise Singapore (ESG), JTC Corporation (JTC), SkillsFuture Singapore (SSG) and the Singapore Tourism Board (STB) along with their regional counterparts as well as global industry leaders and key players in the region's business ecosystem.
Topics: Advanced Materials and Engineering, Industry 4.0 and Robotics, Investments, Startup and Corporate Open Innovation
Industry: Advanced Manufacturing
You may also like the following: