Developing Enterprise Solutions with 5G
Presented by SGInnovate and Singtel FutureNow Innovation Centre
Are you a startup thinking about how you can leverage 5G capabilities but do not know where to start? Or perhaps you are not sure how your solutions can be transformed into an enterprise solution with 5G? This session aims to bring startups together and find out how to effectively scale technological capabilities.

Discover some key value propositions of 5G, and how they transform the way we live, work, learn and play, with a focus on real-world application and use cases in sectors such as facilities/construction, transport, manufacturing and logistics. Through leveraging high-speed intelligent networks and artificial intelligence, experience the power of the network to perform complex actions on simple devices for mission-critical real-time threat detection, decision making and collaboration.

Join us as SGInnovate and Singtel FutureNow Innovation Centre aims to showcase an array of use cases across verticals and to onboard startups into the 5G ecosystem.
You may view the recording of the event here.
If you are a startup looking to develop 5G solutions, do express your interest here.

About Singtel FutureNow Innovation Centre
The FutureNow Innovation Centre is a world-class facility that brings together Singtel Group's emerging technologies to help companies reimagine their future, explore innovative concepts and overcome business challenges to unlock new growth opportunities. We bring a blend of new ideas and technologies that excite enterprises to innovate, creating a space for ideation and co-creation opportunities while fostering a vibrant ecosystem to transform and accelerate in the digital economy.

Date: 28 July 2021, Wednesday
Time: 4:00pm - 5:30pm (Singapore Time / UTC +8)

Programme:
4:00pm - 4:15pm: Opening and Welcome
Connie Ang, Director, Innovation & Strategic Partnerships and Centre Director, FutureNow Innovation Centre
4:15pm - 5:10pm: Sharing on 5G Use Cases and Trials
5:10pm - 5:30pm: Dialogue and Q&A on Developing Enterprise Solutions with 5G

Speaker's Profile
Connie Ang, Director, Innovation & Strategic Partnerships and Centre Director, FutureNow Innovation Centre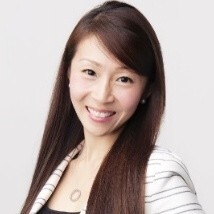 Connie drives innovation and strategic partnerships for Group Enterprise, Singtel. She also helms the role of Centre Director for Singtel FutureNow Innovation Centre, a state-of-art technology centre that showcases Singtel's inflight and advanced technologies. In this role, she leads her team to curate customer experiences, carry out customer and partner engagement work; playing a key role in the development of the innovation partnership ecosystem in Singtel.

Prior to this role, Connie was driving strategy and planning, and her role involved developing strategies for new growth areas in the various digital and technological spaces for both Singtel Group Enterprise and NCS. She played a key role in supporting the Lines of Business in the execution of both organic and inorganic growth strategies and drove strategic partnerships and alliances to further business growth.

Before she joined Singtel, she was Head, and Deputy Vice-President, Corporate Planning and Affairs for NTUC Income. In that role, she led a team to drive strategy development, corporate
planning, business results reporting and performance management, as well as carry out environment sensing and market research for the organisation.

Connie spent a large part of her career in the public sector, before moving to the private sector. Being a Public Service Commission scholar, she took on diverse leadership roles which involved strategy development, strategic planning and policy formulation in the Ministry of Education, Ministry of Communications and Information and the Ministry of National Development.

Connie graduated with a Bachelor of Arts, Social Sciences from the National University of Singapore, and also holds a post-graduate Masters of Science from the University College London.
Topics: 5G Technology, Startup and Corporate Open Innovation
Industry: ICT
You may also like the following: