Data Dialogue: Transforming Cities of the Future
Presented by SGInnovate, CSIRO and Australia Trade & Investment Commission
Cities worldwide are striving to become cities of the future - a Smart City. These places are sitting on a wealth of valuable data that can be utilised to its fullest potential when they are combined with deep technology and the infrastructure, which will ultimately improve the quality of lives and interactions with the urban landscape and mobility systems.
Join our panel of experts as they discuss the challenges that cities face today and the opportunities that data could bring to make lives better for all.
Date: 26 June 2019, Wednesday
Time: 4:00pm– 7:00pm
Venue: 32 Carpenter Street, Singapore 059911
Programme Details:
4:00pm – 4:30pm: Registration
4:30pm – 4:45pm: Opening remarks and MoU signing
4:45pm – 5:45pm: Panel discussion
Zhongwen Huang, Director - Digital Planning Lab, Urban Redevelopment Authority of Singapore
Mahesh Prakash, Senior Principal Research Scientist, CSIRO Data61
Malika Meghjani, Research Scientist, Singapore-MIT Alliance for Research and Technology (SMART)
Mehdi Ravanbakhsh, CEO and Co-Founder, Mapizy
Chen Cai, Research Group Manager, CSIRO Data61 and Director, ITS Australia
Poon King Wang, Director, Lee Kuan Yew Centre for Innovative Cities
Liza Noonan, ASEAN Director, CSIRO [Moderator]
5:45pm – 7:00pm: Networking
Speakers' Profiles:
Zhongwen Huang, Director - Digital Planning Lab, Urban Redevelopment Authority of Singapore
Mr Huang Zhongwen heads URA's Digital Planning Lab (DPLab). In this role, he leads an inter-disciplinary team to spearhead URA's efforts in catalysing the digitalisation of urban planning, incubate digital competencies, as well as foster innovations and partnerships. This includes developing digital tools (e.g. ePlanner, a one-stop geospatial planning tool) and harnessing data science methods, to enable a more data-informed and integrated way of planning across agencies. Vocational analytics training for planners as well as cross-agency collaborations and Industry partnerships to strengthen the way URA plans, is also a big part of his work.
Zhongwen is a geographer by training from London School of Economics, with background in science and math, and passion for cities and technology. In his prior career as a naval officer, he worked on acquiring new capabilities as well as transforming operations with technology. Joining URA in 2012, he was previously involved in the long-term plans and policies for transport, utilities and underground space. He pioneered efforts to build up URA's Futures capabilities for planning, and, as well as Ops-Tech capabilities for urban planning including the development of digital scenario planning tools and the use of planning analytics.
Mahesh Prakash, Senior Principal Research Scientist, CSIRO Data61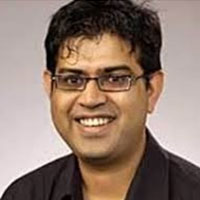 Dr Mahesh Prakash is a Senior Principal Research Scientist at CSIRO Data61 and leads a group of Scientists, Engineers and Software Professionals who develop and apply a diverse range of modelling and analytics techniques for urban environmental applications with a key focus on emergency and disaster management.
His scientific and technical interests are in urban flood modelling, geospatial big data analytics and the confluence between environmental research (including climate change and climate change related risk) and technology including how an integrated approach could be applied to resolving some of the intractable challenges associated with deploying these tools for real world applications.
He works closely with the Oceans and Atmospheres and Land and Water Business Units in order to achieve much needed cohesion between the deep science and technology expertise that lies within CSIRO in this exciting area of research.
Malika Meghjani, Research Scientist, Singapore-MIT Alliance for Research and Technology (SMART)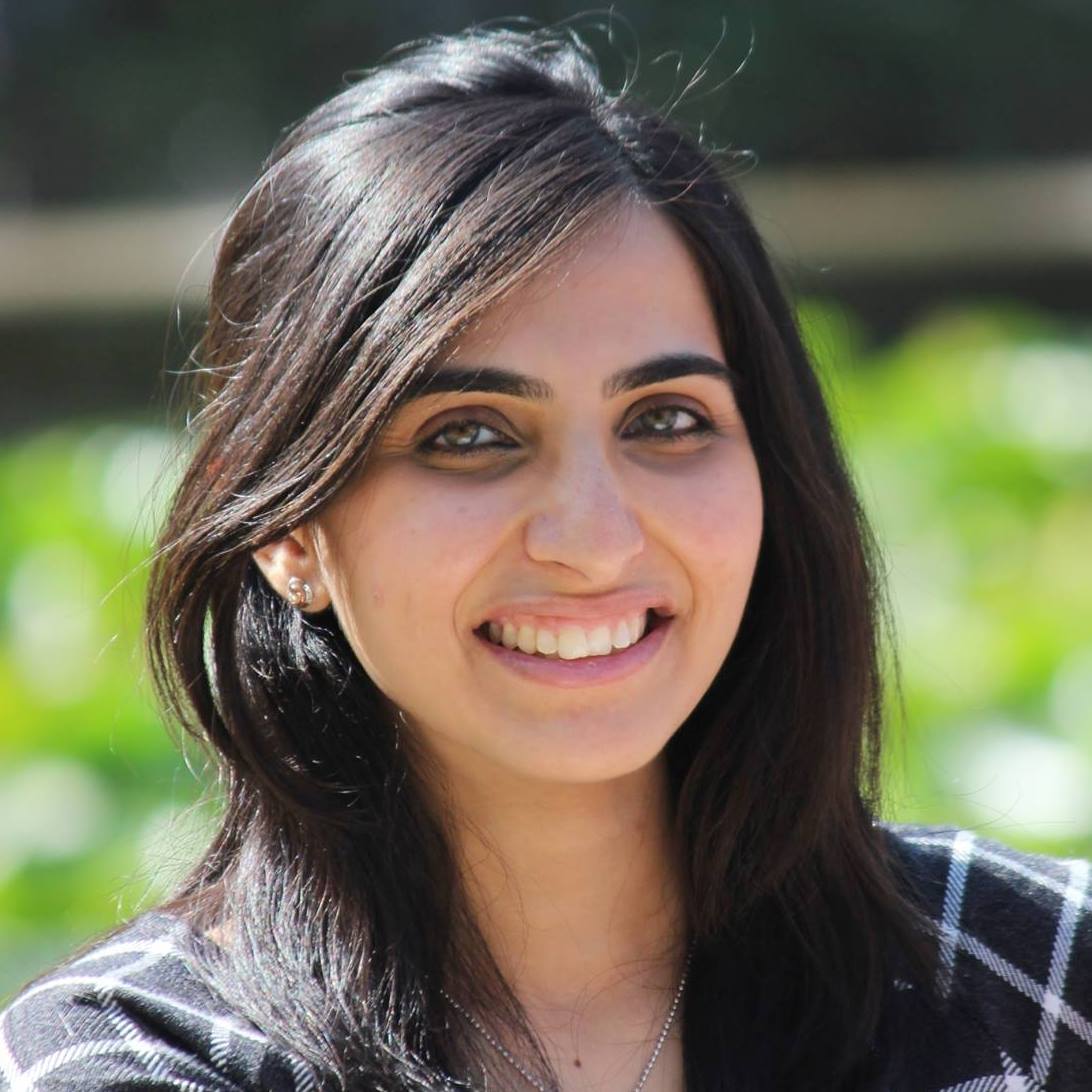 Malika is a Research Scientist and Technical Lead of SMART's AV team. She was awarded SMART Postdoctoral Fellowship in 2017 for her research proposal on autonomous fleet management using heterogeneous robots and context-aware path planning for self-driving cars. She received a PhD degree in Computer Science from McGill University, Canada in early 2017. In 2016, her work on "Multi-Target Rendezvous Search", was nominated as the finalist for the best paper award at IEEE/RSJ International Conference on Intelligent Robots and Systems (IROS). A start-up proposal based on her work, titled, "Multi-Agent Rendezvous on Street Networks", won her the NSERC Canadian Field Robotics Network, Strategic Network Enhancement Initiative Award in 2015.
During her graduate studies, she received several awards for her leadership and academic excellence. For her contributions to IEEE, she was recognized with the IEEE Larry K. Wilson Regional Students Activities Award in 2015 and the IEEE Canada Women in Engineering Award in 2013. She is also the 2015 recipient of the McGill Scarlet Key Award for her contributions to the McGill community. In 2013, she became the first Google Anita Borg Scholar from McGill University. Malika is also actively involved in international program committees for IEEE International Conference on Robotics and Automation 2019, International Conference on Autonomous Agents and Multi-agent Systems 2019 and International Symposium on Multi-Robot and Multi-Agent Systems, 2019.
Mehdi Ravanbakhsh, CEO and Co-Founder, Mapizy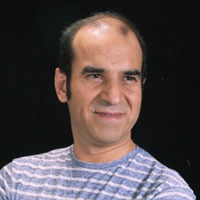 Mehdi has over a decade experience leading innovative computer vision software projects. He is currently CEO and Founder of Mapizy, a Computer Vision Company, and Co-founder of InFarm, an AgTech company.
Previously, he worked as project leader in Cooperative Research Centre for Spatial Information (CRCSI) where he led a team to develop the highly regarded Barista software system for satellite image processing and feature extraction.
Mehdi received the PhD from Hannover University in Germany in computer vision and has published over 50 papers in high ranking journals and peer-reviewed conferences. His R&D work has had a high impact globally and awarded by the American and UK Society of Photogrammetry and Remote Sensing. He served as secretary of ISPRS Working group 1/4 and reviewed a number of ISI journals and conference proceedings.
At Mapizy and InFarm, he's leading the software development team to create geospatial analytics for all kinds of industries.
Chen Cai, Research Group Manager, CSIRO Data61 and Director, ITS Australia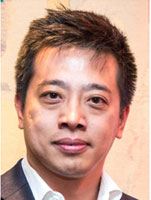 Dr. Chen Cai is the leader of the Transport Analytics group at Data61 (CSIRO). He co-founded the group in 2013 and led it to grow into one of Australia's leading research units of data science in transport. The group is a multi-time winner of ITS Australia's National Award on Research (2014, 2015, 2018) and the recipient of NSW Premier's Innovation Initiative.
He is a board director of ITS Australia, the peak-body of the nation's ITS industry. He is a member of ITS Australia's Membership Committee, and sits on the organisation committee of a number of high profile industrial events, including ITS Australia's annual Mobility-as-a-Service (MaaS) conferences and the ITS Asia Pacific 2020 conference.
Poon King Wang, Director, Lee Kuan Yew Centre for Innovative Cities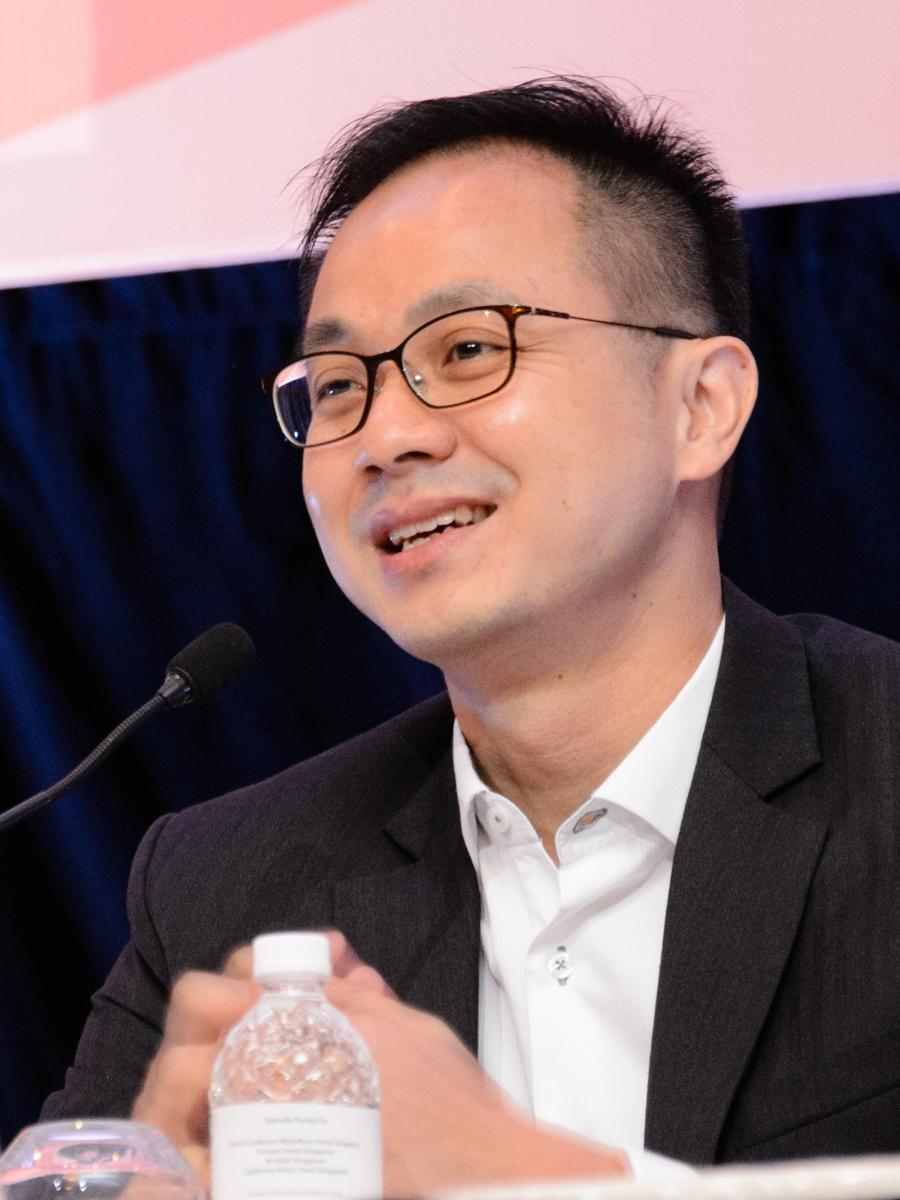 POON King Wang is the Director of the Lee Kuan Yew Centre for Innovative Cities (LKYCIC) at the Singapore University of Technology and Design (SUTD), where he also heads the Smart Cities Lab and the Future Digital Economies and Digital Societies initiative.
His and his teams' multi-disciplinary research focus on the human dimensions of smart cities and digital economies, and the impact of digital transformation on the future of work, education, and healthcare, and on society at large. He pays particular attention to how leaders of cities and companies can design strategies and policies to lift the lives of their citizens and workers, with the same technologies that are disrupting work, economy and society.
He draws extensively from his public and private sector experiences. He has served in the Economic Development Board; Ministry of Law; Agency for Science, Technology and Research (including its commercialization arm Exploit Technologies); and the Competition Commission of Singapore. In the private sector, he was head of business analytics at one of Singapore's largest banks, and was a strategy advisor to a mobile local search startup.
He also draws on his other concurrent portfolios as Senior Director of Strategic Planning at SUTD, and Co-Director of the SUTD-JTC Industrial Infrastructure Innovation Centre. He is also on the Board of Directors of the BCA Centre for Sustainable Buildings Ltd (a collaboration between the United Nations Environment Programme and Singapore's Building and Construction Authority), and on the International Advisory Panel of IoT Asia.
King Wang holds a MSc (Industrial Engineering and Engineering Management) from Stanford University, a BSc (Electrical Engineering) from the University of Illinois at Urbana-Champaign, and a Rocket Engineering Certificate from Moscow State Technical University.
Moderator's Profile:
Liza Noonan, ASEAN Director, CSIRO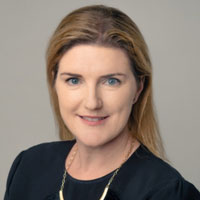 Liza Noonan is the ASEAN Director for CSIRO; Australia's national science agency. In this role Liza is responsible for supporting a portfolio of collaborative research and commercial activity spanning data science, advanced manufacturing, agriculture & food, health and environmental sustainability.
Prior to this role Liza was the Executive Manager of Innovation at the CSIRO and founder of the ON Accelerator- Australia's first national science & technology accelerator supporting public funded research achieve real world impact faster.
Liza has extensive experience in innovation and technology –having been CEO OF Springboard Enterprises Australia - a venture backer of female founded business and head of Solutions & Marketing for Nokia in Australia.
Liza has sat on the Executive Council for the IoT Alliance Australia, has served as a non-executive director for the Canberra Innovation Network and is currently an Australian national Innovation Awards judge.
Liza holds a Bachelor of Economics from the University of New South Wales and is a Graduate of the Australian Institute of Company Directors.
Topics: Data Science / Data Analytics
You may also like the following: