Location
SGInnovate
32 Carpenter Street
Singapore 059911
Cyberthreats Resilience: How to Protect Smart Cities
Presented by SGInnovate
As cities are growing smarter, their core infrastructure and systems become increasingly dependent on data and connectivity. A smart city's interconnectedness then turns into a double-edged sword as the city becomes more prone to cyber threats and cyberattacks.
Using Singapore as a case study, join us as we hear from a panel of distinguished speakers from corporates, startups and government in the cybersecurity and tech industry. The panel will discuss the existing Singapore and global cybersecurity landscape and how rising technologies are pivotal in forming the solutions to protect our smart cities.
Date: 3 June 2019, Monday
Time: 5:00pm – 7:00pm
Venue: 32 Carpenter Street, Singapore 059911
Programme Details:
5:00pm – 5:30pm: Registration
5:30pm – 6:45pm: Panel Discussion and Q&A
6:45pm – 7:00pm: Networking
Speakers:
Joshua McCloud, National Cybersecurity Officer – ASEAN, Cisco
Hoo Chuan Wei, Chief Information Security Officer, ST Engineering
Dr. Vishram Mishra, Co-Founder & CEO, Microsec
Floyd DCosta, Co-Founder, Block Armour
Moderator:
Dr. Vivy Suhendra, Executive Director, Singapore Cybersecurity Consortium
Speakers' Profiles:
Joshua McCloud, National Cybersecurity Officer - ASEAN, Cisco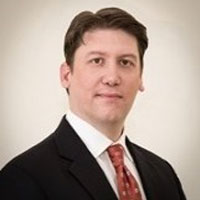 Joshua McCloud is the lead for Cybersecurity strategic country engagement and consulting in Cisco's Security & Trust Organization (STO) in ASEAN. STO is responsible for protecting Cisco's enterprise infrastructure, ensuring the security of Cisco's products and services, and collaborating with governments, industry, and standards bodies to improve national Cybersecurity posture. Joshua works with government Cybersecurity agencies, critical industry sectors, and large enterprise organisations to improve cybersecurity effectiveness in alignment with organisational and business goals.

Joshua has worked for over 20 years in the public and private sector environment supporting customers in Asia, the US, Europe, Middle East, and Africa. Joshua has deep expertise in the areas of Cybersecurity, architectural methodologies and frameworks, and software defined networking. He is a speaker at industry events, has published numerous articles, and co-authored the book 'SAP on the Cloud'.
Hoo Chuan Wei, Chief Information Security Officer, ST Engineering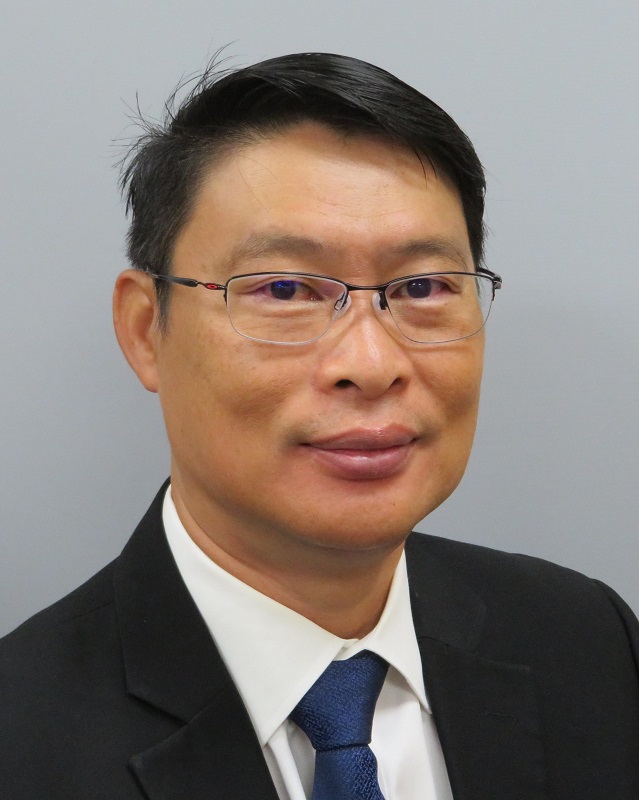 Chuan Wei has been in the IT industry since 1992 with more than 20 years of experience in information security. He provides thought leadership, formulates and implements strategic technology development, manages professional services and cybersecurity operations.
Prior to ST Engineering, he was the IBM Security Executive Security Advisor, who was honored as:
• 2014 (ISC)² Asia-Pacific President's Award Honoree, • 2013 (ISC)² Senior Information Security Leadership Achievement (ISLA) Honoree, • 2012 (ISC)² Information Security Leadership Achievement (ISLA) Honoree and • 2010 IDG Chief Security Officer (CSO) ASEAN Award winner.

His career includes various IT management roles in the financial and telecommunication sector regionally. He is also an authorised instructor with (ISC)², lectures at Nanyang Technological University (NTU), Institute of Systems Science-National University of Singapore (ISS-NUS) and Temasek Polytechnic.
He received his IT degree from University of Southern Queensland and carries the following professional industry certifications: CISSP, CISA, CFE and BCCE.
Dr. Vishram Mishra, Co-Founder & CEO, Microsec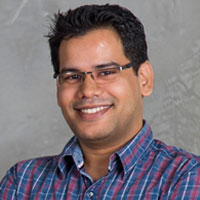 Dr. Vishram Mishra is a certified information security professional with a PhD in Advanced Wireless Communication. He has more than 10 years of experience in Cybersecurity and in IoT. He has helped Governments and MNCs to solve Cybersecurity issues and help set up various policies. Dr. Vishram started Microsec with the vision to bring enterprise Cybersecurity to the IoT sector where devices have constraints on computing power, bandwidth and enterprise life-cycle management. He also contributes to the development of various Cybersecurity-related standards.
Floyd DCosta, Co-Founder, Block Armour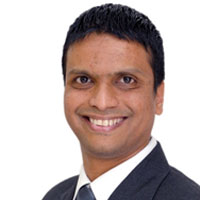 Floyd DCosta is Co-founder of Block Armour, a Singapore and Mumbai based venture focused on harnessing the potential of Blockchain to counter growing cybersecurity challenges in bold new ways. Block Armour was accelerated by Airbus's BizLabs and has recently featured among the top 20 Cybersecurity startups worldwide. Its flagship IoTArmour solution is designed explicitly to provide military-grade security for connected devices and critical infrastructure in the Internet of Things (IoT). Floyd is separately also the Co-founder and CEO of Blockchain Worx, a global FinTech-RegTech venture with its headquarters in Singapore.
With a background in Management Consulting, Floyd has over 18 years of international professional experience in setting up and growing enterprise business practices, as well as advising senior client executives on decisive topics. His previous experience includes eleven years at Capgemini and spans a variety of industry sectors and technology platforms. A regular writer and speaker at various events, Floyd advises multiple public and private institutions on harnessing the potential of Blockchain for digital transformation.
Moderator's Profile:
Dr. Vivy Suhendra, Executive Director, Singapore Cybersecurity Consortium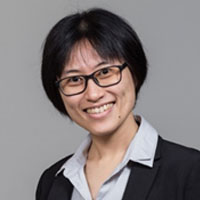 Dr Vivy Suhendra is the Executive Director of the Singapore Cybersecurity Consortium since its launch in 2016. She is responsible for programme planning and strategic management of the Consortium as an academia-industry-government engagement platform to foster research translation, technology awareness, and collaborative R&D efforts in Cybersecurity. Prior to joining the Consortium, Vivy was a research scientist at Institute for Infocomm Research, A*STAR, focusing on system security and content protection. She received her PhD in Computer Science from the National University of Singapore (NUS) in 2009.
Topics: Others
You may also like the following: