Creating Places in an Interconnected World: New Technology & Our Buildings
Presented by SGInnovate, EnRupt and General Assembly
Buildings are central to the way we work and live. Comfort of the built environment impacts our quality of life: productivity, health and happiness. Buildings also consume almost 40% of global energy, driving the interest of energy solution providers. In this unique event, we will explore how new technologies are changing the way we create places to work and live better.
Date: 30 May 2019, Thursday
Time: 6:30pm – 9:00pm
Venue: 32 Carpenter Street, Singapore 059911
Programme Details:
6:30pm – 7:00pm: Registration
7:00pm – 7:05pm: Opening Remarks by SGInnovate
7:05pm – 7:10pm: Introduction by EnRupt
7:10pm – 7:25pm: Keynote by Siemens
7:25pm – 8:00pm: Panel Discussion
8:00pm – 8:30pm: Q&A
8:30pm – 9:00pm: Networking
Speakers:
Anoma Baste, APAC Lead- International Client Solutions, Space Matrix
Joelle Chen, Director, Global Partnerships & Marketing, MANN + HUMMEL Group
Mallika Gadepalli, Strategy Director, Property Guru
Sunil Kumar Yadav, Head, Building Performance & Sustainability, ASEAN, Siemens
Moderator: Katarina Hasbani, Founder, Enrupt
Speaker's Profiles:
Anoma Baste, APAC Lead- International Client Solutions, Space Matrix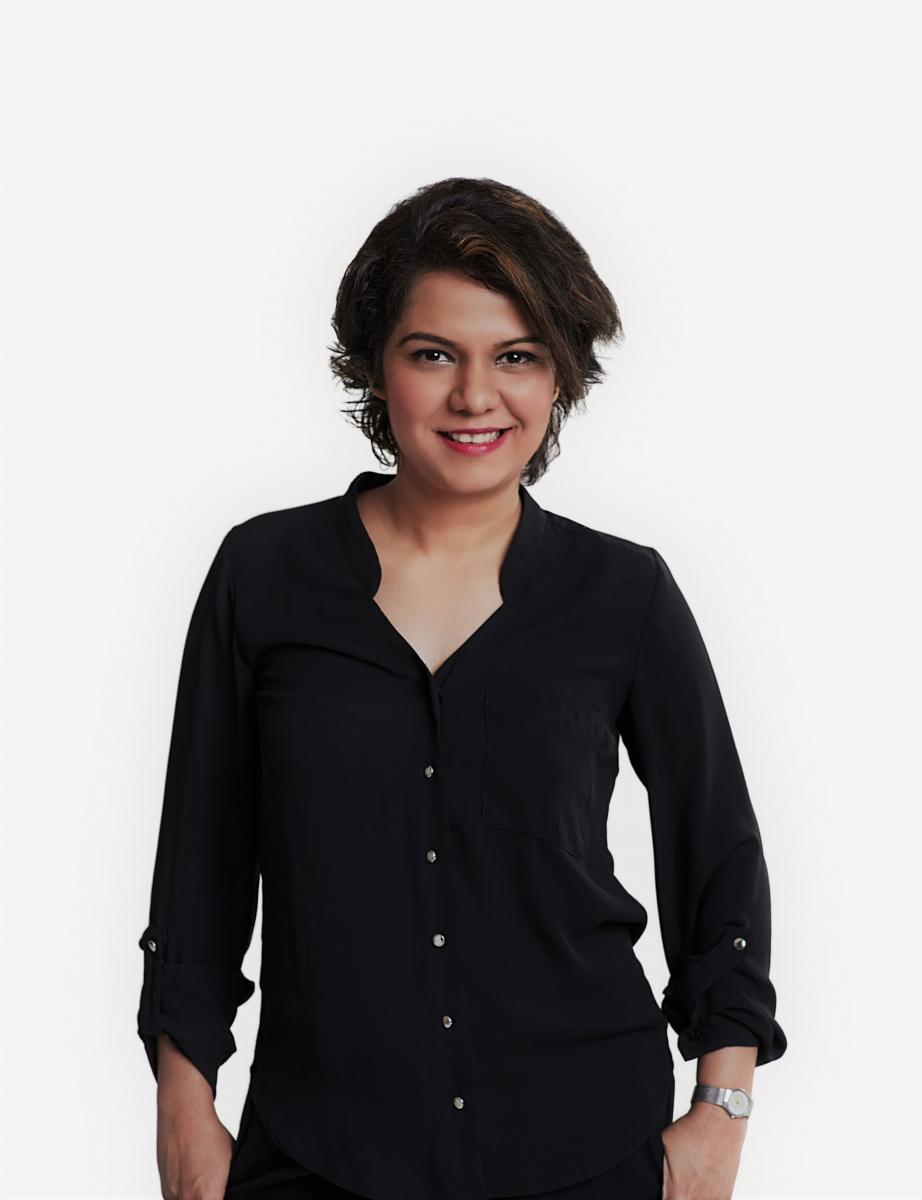 Anoma Baste is a dynamic business leader and an INSEAD Alumni. She manages corporate key accounts for Space Matrix while focusing on acquiring strategic new business. She is responsible for contribution towards top line growth for the company across APAC markets. As an architect, LEED accredited professional and workplace consultant, she has worked with several clients such as ServiceNow, Vodafone, Hilton, Uber, Abbott, Goldman Sachs, Facebook, Sulzon on design and build projects ranging all the way up to 600,000 Sqft over 18 years. She is a keen observer of workplace trends and employee engagement. In her role as advisor, she explores what inspires people, impacts business in the world of workplace design.
Her interests lie in universal design solutions as well as alignment between corporate and individual employee goals. These factors along with how they translate into company vision, values and brand within buildings and spaces is what contributes to the success of a company. The use of technology makes a real difference to enable desired work styles to facilitate productivity and is a must have for nearly all projects today. Anoma is a Chapter Leader for CoreNet Global in Singapore – an international commercial real estate group. She has also contributed to The Essential Guide to Corporate Real Estate and is a published author. She has been architectural design faculty at university level in India, has been mentor and jury member at Temasek Polytec for Interior Design, Singapore as well as co-faculty for workplace strategy implementation course at the 2017 Corenet MCR session in Shanghai. Currently she is involved in the ideation stage for a brand new green initiative by a large corporate client in collaboration with a Singapore based NGO, Billion Bricks and Space Matrix.

Joelle Chen, Director, Global Partnerships & Marketing, MANN + HUMMEL Group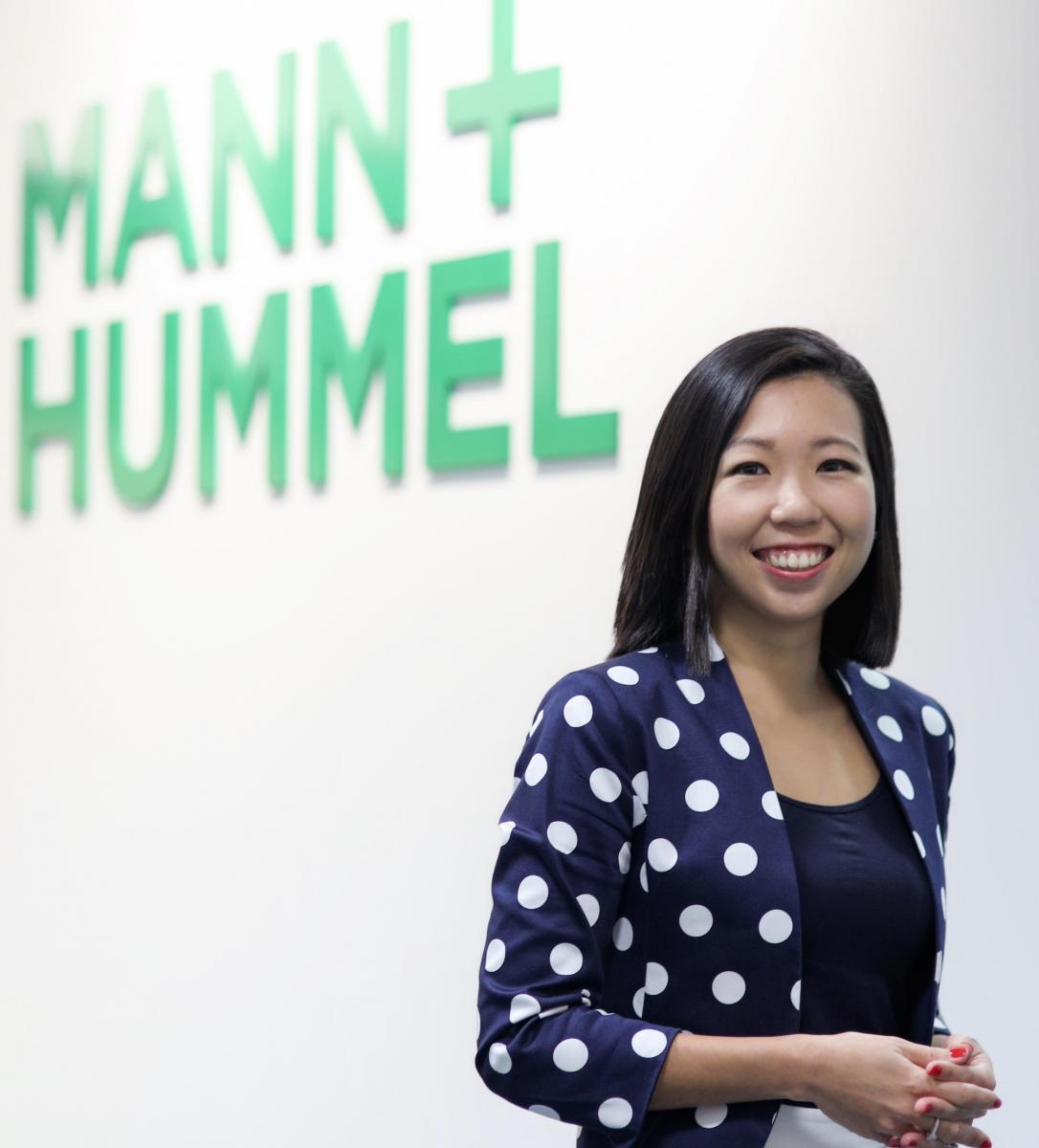 Joelle is the Director for Global Partnerships & Marketing at MANN+HUMMEL, that provides IOT-enabled indoor air solutions for buildings. She focusses on bringing HR and corporate real estate stakeholders together to improve employee experience.
Passionate about the intersect between sustainability, health & wellbeing and technology, she helps make sense of the complexity surrounding smart, green and healthy buildings and cities.
Prior to MANN+HUMMEL, she was the Regional Head at World Green Building Council, an international NGO championing global adoption of net zero carbon and healthy buildings. She previously headed up the Smart Sustainable Cities team at the Singapore Economic Development Board, driving public-private partnerships through living lab platforms. She practiced as an architect earlier in her career and draws on ~15 years' of experience in different parts of the sustainable building ecosystem. She holds a Masters in Architecture from the National University of Singapore, and a MBA from the Singapore Management University.

Sunil Kumar Yadav, Head, Building Performance & Sustainability, ASEAN, Siemens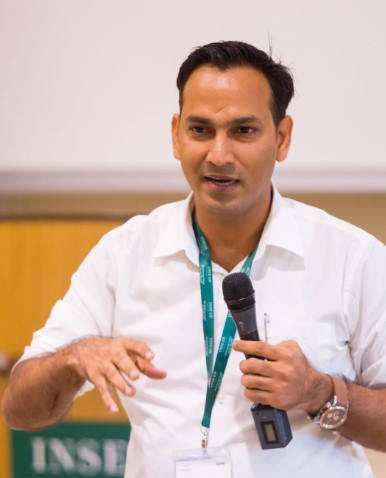 ​​​​​​​
With over 18 years of working experience across Middle East, India, China and South East Asia, Sunil's passion revolves around data-driven smart energy solutions. Previously, a core team founder for an energy performance start-up, Sunil focused on creating smart energy solutions for his customers. In his capacity as the Head of Building Performance & Sustainability, ASEAN at Siemens Smart Infrastructure, Sunil drives innovative energy-saving strategies, monitoring technologies and data-driven outcome based contracting solutions. Sunil is an alumnus of INSEAD, enjoys networking with people and learning about different cultures.
Moderator's Profile:
Katarina Hasbani, Founder, Enrupt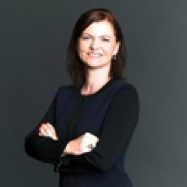 Katarina is Founder of Enrupt, open innovation platform for energy sector. Katarina has 15 years of professional experience in energy from government & consulting in Europe, Middle East & South-East Asia. She founded EnRupt to support the ongoing transformation of the energy sector to be closer to the customer, using cleaner, renewable sources, and leveraging digital technologies. She is driving this transformation by building partnerships between young, innovative startups and corporations.
Katarina is Vice President on the Board of the Alliance for Rural Electrification (Industry association, HQ in Belgium) and Female Founders (Non-profit, HQ in Singapore). She is always looking out for opportunities to support energy sector transformation and champion gender equality.
Topics: CleanTech / Green Tech