Blockchain Evening on Smart Contracts: A Legal & Dispute Resolution Analysis
Presented by SGInnovate
Smart contracts may revolutionise commercial transactions insofar as they create legally binding relations and are enforceable in a suitable dispute resolution forum.
The use of computer programming is likely to give rise to technologically complex disputes that the courts of justice and non-specialised alternative dispute resolution service providers will not be equipped to handle.
We are suggesting the creation of a Blockchain Dispute Resolution Authority to administer distributed ledger technology and smart contracts related disputes, pursuant to industry-tailored rules of procedure and with the assistance of technological and legal experts.
Date: 21 November 2018, Wednesday
Time: 6:30pm – 8:30pm
Venue: 32 Carpenter Street, Singapore 059911
Speakers:
David Weill, Chairman, Patrimoine Asia
Olivier Marquais, Attorney at Law, Loyens & Loeff
Programme Details:
6:30pm – 7:00pm: Registration
7:00pm – 8:00pm: Presentation and Q&A
8:00pm – 8:30pm: Networking
Speakers' Profiles:
David Weill, Chairman, Patrimoine Asia
Mr. David de Jongh Weill started his professional career in investment banking and proprietary trading with Salomon Brothers and Greenwich Capital Markets. Thereafter, in 1992, David developed his own fund management activity with funds under management which grew to over US$1.2 billion.
From 1998, he has focused on corporate finance through Patrimoine Partners, LLP an FCA authorised firm and has served as a director, predominantly in publicly listed natural resource and media and technology companies. David has chaired four public companies listed in London, Toronto and Sydney. Recently, David has focused on Blockchain and cryptocurrency having structured and facilitated 3 initial coin offerings. Currently, David is working on developing security tokens to be listed on forthcoming exchanges.
David holds a Masters of Business Administration from the London Business School, a Masters in Law and Accounting from The London School of Economics and a Masters in Decision Sciences from The London School of Economics. David was called to the Bar of England and Wales by the Honourable Society of Lincoln's Inn. David is a Fellow of the CIArb.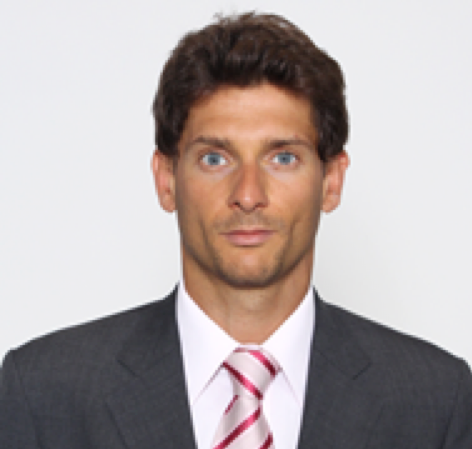 Olivier Marquais, Attorney at Law, Loyens & Loeff
Olivier Marquais is an Attorney at law in the Litigation and Risk Management Practice Group of Loyens & Loeff, sharing his time between Luxembourg and Singapore.
Olivier's activities cover matters in the areas of commercial law (contract drafting and negotiation), dispute resolution and IP law. He has experience in advising on a broad range of complex, high-value multi-jurisdictional litigations and arbitrations.
Prior to joining Loyens & Loeff in 2018, Olivier was the Legal Officer and Representative of the World Intellectual Property Organization (WIPO) Arbitration and Mediation Center in Singapore.
Olivier was admitted to the bars of New York, Ontario, Paris and Quebec.
Topics: Others