Alternative Proteins: Balancing Food Quality and Quantity
Presented by SGInnovate
Partnered with SMUAI
With an insatiable global demand for protein, food supply chains have become more complex than ever before, further complicating the global food landscape. This increasing complexity means that traditional food production companies are faced with a constant struggle to produce more food to keep up with the growing food demand. In the race to produce more, how do we ensure quality versus quantity? In Singapore, we are also working towards our "30 by 30" goal of raising our food production levels from 10% to 30% of total food and nutritional needs by 2030.

Alternative proteins have emerged as a potential solution for the problem of food security and seek to find a balance while offering to replace our current food sources. Join our panellists of industry leaders in the growing field of alternative proteins as they discuss the challenges and the role AI and technology has, and how the rise of alternative proteins could alleviate issues with regards to our food resources.

Date: 3 February 2021 
Time: 5:00pm to 6:00 pm (Singapore Time / UTC +8)

Event Programme:
5:00 pm to 5:05 pm: Opening Remarks from SGInnovate and SMUAI 
5:05 pm to 5:45 pm: Panel Discussion on Alternative Proteins: Balancing Food Quality and Quantity with 
Dr Sandhya Sriram, CEO & Co-founder, Shiok Meats Pte. Ltd.
Kelvin Ng, Business Development Director (ASEAN), Green Monday
Prof William Chen, Michael Fam Chair Professor in Food Science & Technology and Director, Food Science & Technology, Nanyang Technological University
Prof Benjamin Smith, Director, Singapore Future Ready Food Safety Hub & A*STAR Innovations in Food & Chemical Safety Programme​
David Toh, Deputy Director- Venture Building, SGInnovate [Moderator] 
5:45 pm to 6:00 pm
: Q&A Session 
Speakers' Profiles:
Dr Sandhya Sriram, CEO & Co-founder, Shiok Meats Pte. Ltd.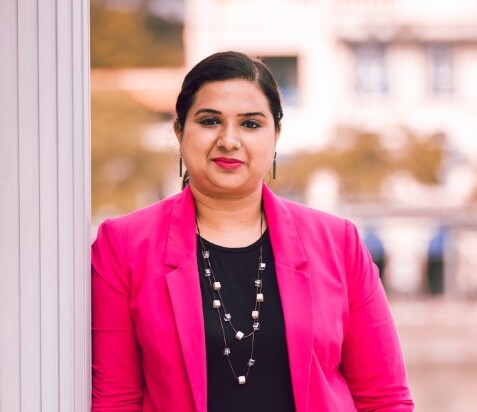 Dr Sandhya Sriram is the CEO and co-founder of Shiok Meats Pte. Ltd., Singapore. Sandhya is a stem cell scientist with over 10 years of experience working with muscle, adipose, cells and stem cells. After graduating with a PhD from Nanyang Technological University in Singapore, Sandhya pursued her postdoc at A*STAR in Singapore. Following 4 years of postdoctoral work, she took up business development at a research institute. Alongside, she co-founded 2 companies, Biotech In Asia and SciGlo. Sandhya has been featured on Forbes Women in Tech for her entrepreneurial ventures. Currently, Sandhya and Dr Ka Yi Ling, her co-founder and CTO of Shiok Meats, are working on cell-based meat (seafood), based out of Singapore. 
Kelvin Ng, Business Development Director (ASEAN), Green Monday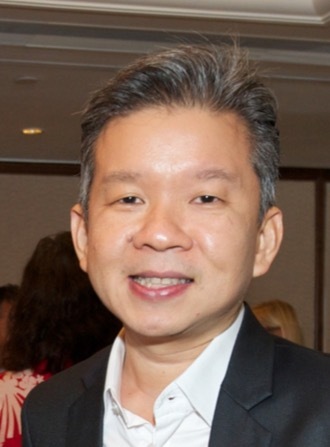 A business professional with over 24 yrs experience working in multinational blue-chip companies and world-renowned think tanks. Kelvin is a TedEx Singapore speaker and a UK trained Chartered Engineer. Kelvin commenced his appointment as MSC's Asia Board member in 2012, and was the former Managing Director of Binca, a leading Farm to Fork Organic Supply Chain Company. He was also the former Regional Director of the Marine Stewardship Council for the Asia Pacific Region. His current role in Green Monday includes leading and scaling up the Green Monday movement in ASEAN countries and driving positive social change to improve people's lives through plant-based diets.
Kelvin has experience in key strategic management positions and has held various senior management roles in Singapore Airlines Terminal Services (SATS), Yum! Brands – KFC, Pizza Hut & Taco Bell, Technology company Hewlett Packard and Supply Chain DHL Logistics.
Prof William Chen, Michael Fam Chair Professor in Food Science & Technology and Director, Food Science & Technology, Nanyang Technological University​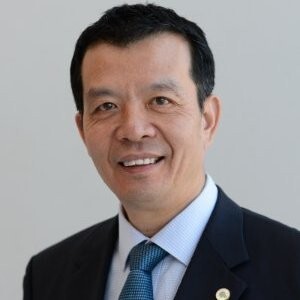 Professor Chen received his university education (both B.Sc. and D.Sc.) from Université Catholique de Louvain in Belgium. He is the Michael Fam Chair Professor in Food Science & Technology with Nanyang Technological University, and Director of the University's Food Science & Technology (NTU FST).
In addition to FST talent development in partnership with Wageningen University & Research (WUR) from the Netherlands, NTU FST has developed innovative technologies of relevance to Singapore's food industry. These green processing tech innovations aim at reducing food waste to enhance food security and have contributed to Food Circular Economy in Singapore. 
Innovations from NTU FST have helped NTU be amongst Asia's Top 100 Protein Disruptors of the Year, as released by the US-based The Good Food Institute. These innovations have attracted significant interest and investment from government agencies and food industry, including the F&N-NTU Innovation Lab which was opened by Singapore Minister for Education Mr. Ong Ye Kung in 2019.
Innovations from NTU FST and Professor Chen's views on food security have been featured in the mainstream media, both locally and internationally. The 'Going Green' programme by CNN in 2019 described Professor Chen as a Game-Changing Leader in the green revolution of the food system. 
Professor Chen is an adviser to government agencies, NGOs and food industry on matters related to food security and future food technology.

Prof Benjamin Smith, Director, Singapore Future Ready Food Safety Hub & A*STAR Innovations in Food & Chemical Safety Programme​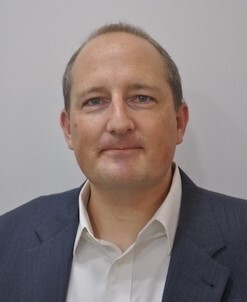 As a risk assessor and toxicologist who has worked across industry, academia and government, Ben is a strong proponent of collaborative research and the importance of embedding safety across the entire food chain. He is particularly interested in the development of risk-benefit frameworks and the integration of human-relevant and socially responsible safety methodologies into the regulatory approval processes for new ingredients and novel foods. His team is currently focused on the development of gastrointestinal models to assess genotoxicity and allergenicity of orally ingested materials and investigate the bioaccessibility, bioavailability and gastrointestinal fate of novel foods. 

Moderator's Profile: 

David Toh, Deputy Director - Venture Building, SGInnovate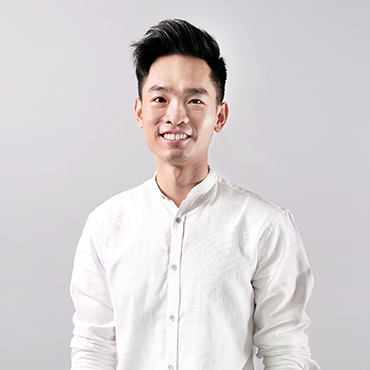 David has 8+ years of experience in venture capital with investments in Seed to Series B startups across industries such as financial services, supply chain and logistics, and agri-food. He is interested in AI and Blockchain technologies and enjoys working alongside entrepreneurs to identify business opportunities, build teams, scale commercial traction, and raise capital. 
Topics: Others
You may also like the following: