AIoT of the Future
Presented by SGInnovate and PlanetSpark
In recent years, the convergence of Artificial Intelligence (AI) and the Internet of Things (IoT) have been in the spotlight for defining the future of the Industry 4.0 revolution.

AI and IoT are two independent technologies, and each has a significant impact on multiple industry verticals. The AIoT fusion goes beyond traditional IoT implementations and thereby delivers intelligent and connected systems capable of self-correcting and self-healing themselves. As AIoT implementations become increasingly mainstream, there is no doubt that such a technology will continue to push the boundaries of data processing and intelligent learning capabilities into systems of the future. 

In the age of digitalisation, the capabilities of AIoT systems can shape a new future, and one of the means of accelerating such development is through corporate-startup collaborations. Hear our speakers as they share what AIoT means for society in spaces such as smart cities, entertainment, security, & surveillance.

Programme:
4:00pm-4:05pm: Welcome Remarks by SGInnovate 
4:05pm-5:00pm: Panel Discussion and Q&A on AIoT of the Future with:
Albert Chai, CEO, CLOPTech

Phuay Li Ying, Managing Director, PlanetSpark

Varun Chatterji, Chief Software Architect, Seventh Sense Artificial Intelligence Private Limited 
Speakers' Profiles:
Albert Chai, CEO, CLOPTech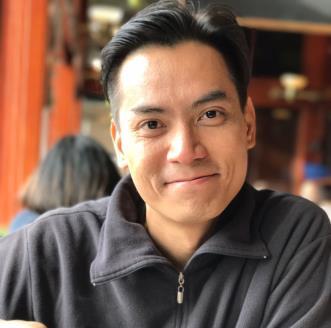 Albert founded CLOPTech in 2015 after spending more than 10 years of his career in Wireless R&D. Formerly holding a Department Head position in A*STAR Institute for Infocomm Research, he was involved in 60GHz high bandwidth wireless communication research and technology development since 2009. He had led the team in the ASIC chipset development and had achieved silicon verification 60GHz modem design.

Albert has been responsible for growing CLOPTech's business and product portfolio. The company had established local and overseas customers and business partnership over the last 5 years. Excelpoint and PlanetSpark are CLOPTech's valuable and prestigious business partners.
Phuay Li Ying, Managing Director, PlanetSpark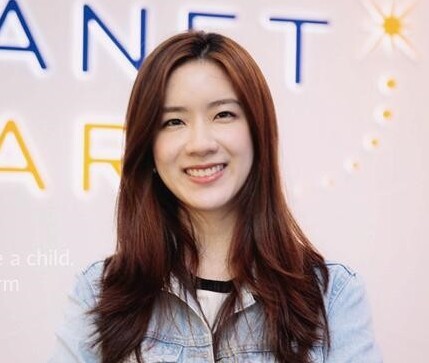 Phuay Li Ying is the Managing Director of PlanetSpark Pte. Ltd., the entrepreneurial and investment arm of Excelpoint, and heads Corporate Development within the Excelpoint Group.
 
Her role in Excelpoint involves overseeing the Group's branding, communications and investor relations, to working on strategic projects such as corporate investment and Mergers and Acquisitions ("M&A"). In PlanetSpark, she is responsible for spearheading Excelpoint's next phase of growth in new arenas such as the Internet of Things and Artificial Intelligence through the development of platforms and solutions. To date, she has led the formation of strong partnerships within the ecosystem with Enterprise Singapore, small and medium-sized enterprises ("SMEs"), and venture capitalists through the establishment of the PlanetSpark Innovation Centre.
 
Ms Phuay graduated with a Double Bachelors' Degree in Business and Arts from Monash University, Australia.

Varun Chatterji, Chief Software Architect, Seventh Sense Artificial Intelligence Private Limited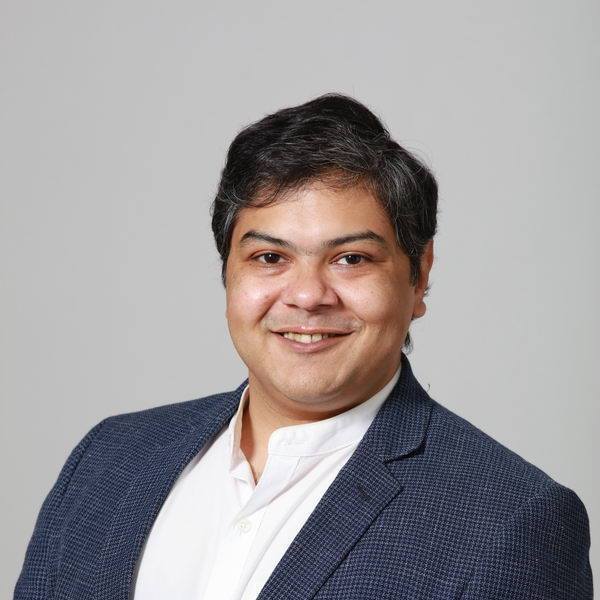 Varun Chatterji is an NUS alumnus (2005) and serial entrepreneur. His first startup tenCube was a pioneer in the field of mobile security and was acquired by McAfee in 2010. Currently, he's a co-founder at his third startup - Seventh Sense AI. Seventh Sense focuses on Computer Vision at the edge - on small, low power, devices. Varun is passionate about the transformative potential of Deep Learning based Computer Vision, which can lead to advances in varied fields such as security and surveillance, medical imaging, retail, smart cities etc.

Starting with Facial Recognition for defence and security use, Seventh Sense has garnered interest from investors such as CapVista - the strategic investment arm and a fully-owned subsidiary of Defence Science and Technology Agency (DSTA), a statutory board under Singapore's Ministry of Defence, 500 startups, and more. As Chief Software Architect of Seventh Sense, Varun wears many hats and his work ranges from traditional software development, Machine Learning model training and deciding on technical strategy.
Topics: Artificial Intelligence / Deep Learning / Machine Learning / Robotics