AI and Future Industries
Presented by SGInnovate and UK DIT
Artificial Intelligence (AI) has large potential to contribute to global economic activities. Various consulting firms have estimated that AI could contribute US$15.7 trillion to the global economy by 2030, and help boost business profitability by 38%, with the most use cases in sectors such as healthcare, manufacturing, transport and logistics, financial services.
 
In view of this, countries and companies around the world have been developing R&D plans and industry partnerships to unlock and realise the economic value of AI. Singapore announced two years ago the National AI Strategy, a whole-of-nation approach to transform businesses with AI, and is investing a record S$25 billion in the next five years in the country's Research, Innovation and Enterprise capabilities. Elsewhere, the UK announced the AI Sector Deal, to provide a blueprint for how the country can continue to develop AI innovations. These efforts have helped develop London and Singapore into the top ranked cities in Oliver Wyman Forum's Global Cities AI Readiness Index.
 
Jointly hosted by SGInnovate and the UK Department for International Trade (UK DIT), this event aims to bring together government, corporate and innovation leaders to learn their insights on how AI can bring value to various economic sectors and opportunities for international collaborations.

Date: 25 May 2021, Tuesday
Time: 4:00pm - 5:00pm (Singapore Time / UTC +8)

Programme:
4:00pm - 4:05pm: Welcome Remarks by 
Hsien-Hui Tong, Executive Director - Investments, SGInnovate

H.E. Kara Owen, British High Commissioner to Singapore
4:05pm - 5:00pm: Panel Discussion and Q&A on AI and Future Industries
with
Dr Bicky Bhangu, President – Southeast Asia, Pacific & South Korea, Rolls-Royce

Muni Vinay Kamisetty, Senior Vice President - Regional Head of Data and AI - Enterprise Intelligence, Lazada Group

Dr Mobasher Butt, Chief Medical Officer, Babylon Health

Nico Kelling, Head of AI Centre of Excellence, Infineon Technologies AG

Moderator: Samantha Evans, Head of International, Tech Nation
Speakers' Profiles:
Dr Bicky Bhangu, President – Southeast Asia, Pacific & South Korea, Rolls-Royce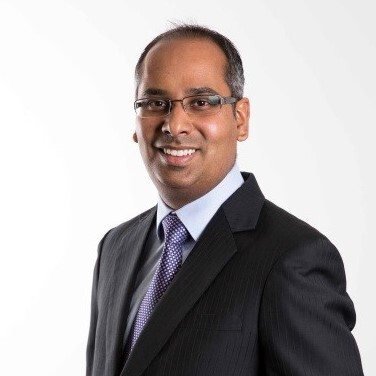 Dr Bicky Bhangu is President, Southeast Asia, Pacific and South Korea at Rolls-Royce, based in Singapore. He is responsible for the regional strategy, external relations and governance of the operational activities across the company's key business sectors – Civil Aerospace, Defence and Power Systems.

Bicky has been actively involved in the advancement of Singapore's aerospace, marine and high-value manufacturing industries. He has served on the Advanced Manufacturing and Engineering sub-committee under the Ministry of Trade and Industry. He is also a Council Member of the Singapore National Employers Federation and a Board Member of the Singapore International Chamber of Commerce. He had served as Deputy President of the Singapore Manufacturing Federation.

Bicky is Vice President for the Board of Trustees at the UK Institution of Engineering & Technology helping to strengthen the partnership between the UK and Asia Pacific. Bicky has served as President of the British Chamber of Commerce Singapore over several terms, and as Vice President of the Euro Chambers of Commerce Singapore. He was awarded Officer of the Order of the British Empire (OBE) in the 2020 New Year Honours List for service to international trade, investment, export and strengthening the partnership between Singapore and the UK. 

He is an Adjunct Professor at the Nanyang Technological University. He has a BEng in Electrical and Electronic Engineering from the University of Nottingham, an MSc in Control Systems, a PhD in Advanced Machines and Drives from the University of Sheffield, and an MBA in Technology Management. He is a Chartered Engineer and Fellow of the Institution of Engineering Technology and Fellow of the Royal Aeronautical Society.
Muni Vinay Kamisetty, Senior Vice President - Regional Head of Data and AI - Enterprise Intelligence, Lazada Group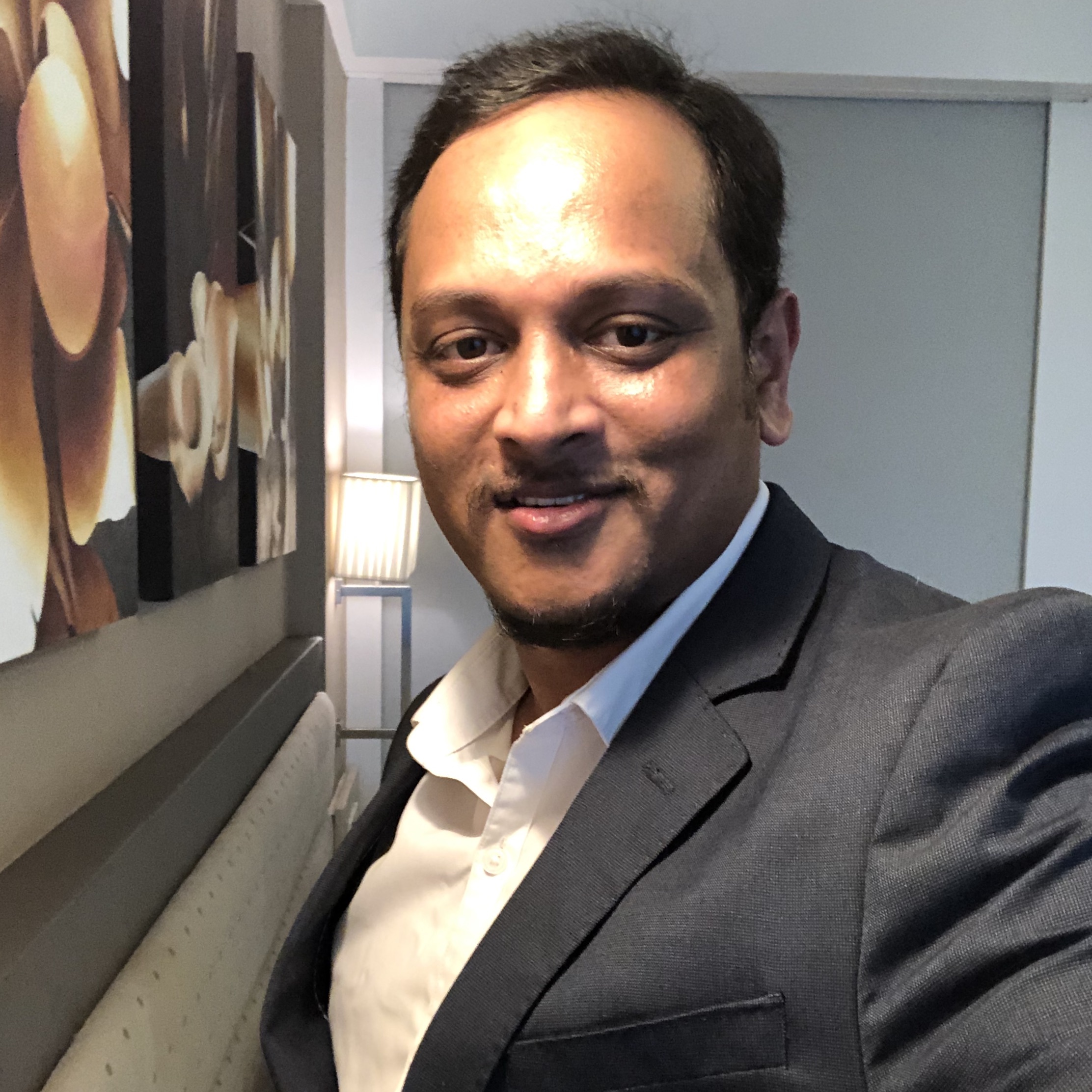 Muni Vinay leads the regional Data and AI operations for Enterprise intelligence at Lazada. He has more than 13 years of experience in driving enterprise-level digital transformations through AI and Data. Muni worked with many Singapore based financial services, government entities and retail/ e-commerce companies to scale up their data and intelligent automation initiatives. His other capabilities include implementing an enterprise data culture with robust data governance, integrating the intelligence into the corporate strategy, designing and building AI centre of excellence, advising companies on AI governance frameworks (PDPC, MAS FEAT). Muni received his MBA from Ohio University, Athens, USA.
Apart from his work, Muni has a great passion for enabling and mentoring young Data, AI engineers and scientists. He has been actively coaching such young talent across many universities in Singapore, India, China and  Malaysia. Also, he has a great interest in niche/ emerging technologies like quantum computing.
Dr Mobasher Butt, Chief Medical Officer, Babylon Health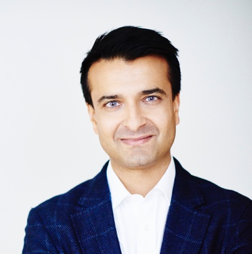 Mobasher Butt is Global Vice-President (Medical), Managing Director (Asia Pacific) at Babylon Health, a global digital healthcare service using Artificial Intelligence to democratise healthcare. Mobasher joined Babylon six years ago as part of the early startup team. He has scaled the business globally in a number of areas including operations, AI products, and technology, working closely with governments, regulators and commercial partners worldwide.
 
As a GP partner in the Babylon GP at Hand service, he established a ground-breaking digital primary care service, which is both the first service of its kind in the UK NHS' 70-year history and one of the fastest-growing NHS services ever. Mobasher has extensive clinical experience in the UK and overseas, in both developed and developing country settings. Mobasher started his career in digital health more than a decade ago, when he led mobile health research on a global scale for the World Health Organisation (WHO). In 2018, Mobasher was named the most influential GP in the UK.
Nico Kelling, Head of AI Centre of Excellence, Infineon Technologies AG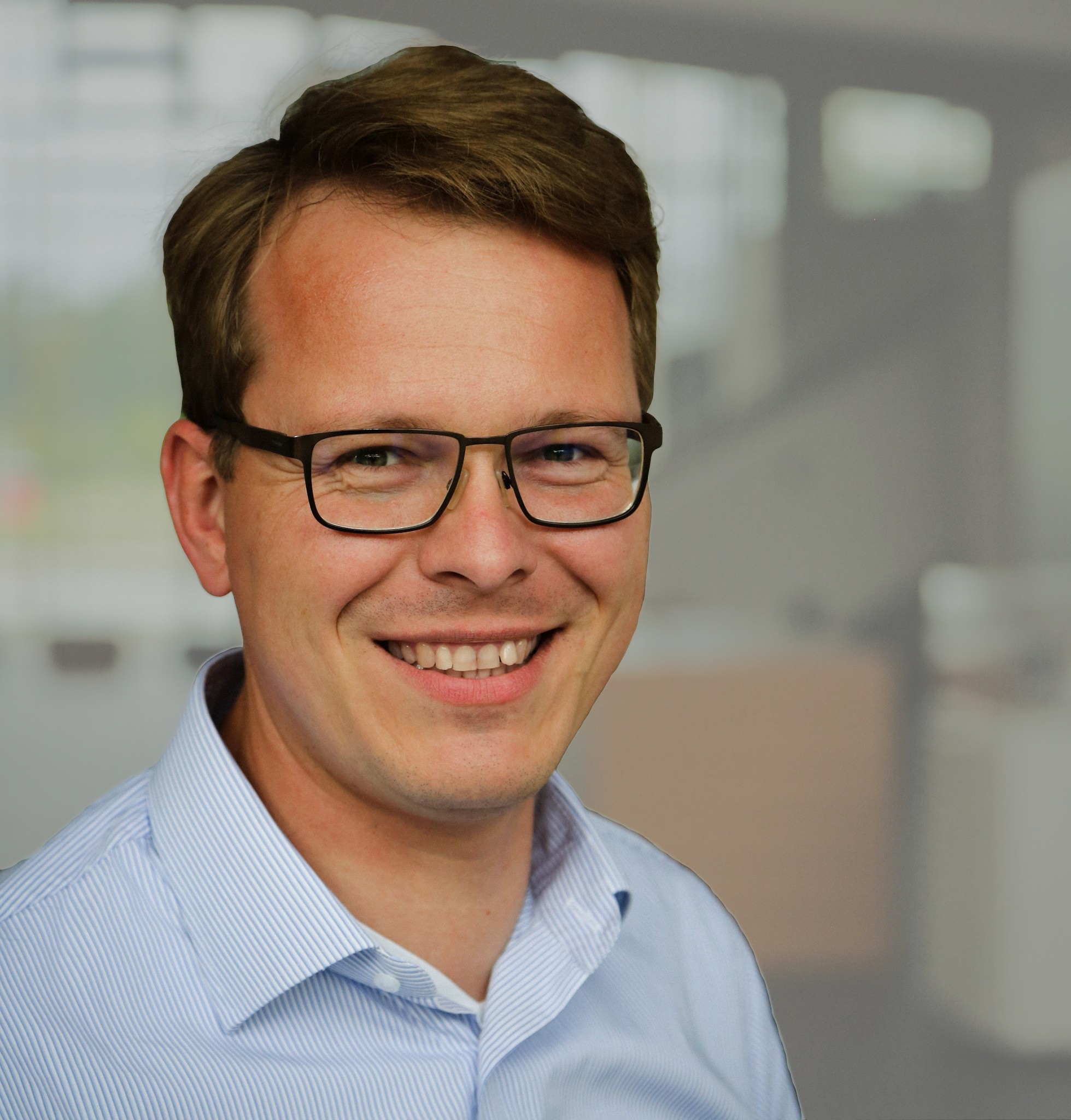 Nico heads the AI CoE at Infineon Technologies. He has had a distinguished career of over two decades at Infineon where he has previously served in various different functions internationally including as Executive Assistant to the CEO and Head of Product Marketing for powertrain microcontrollers. He has a background in Computer Science and is passionate about AI, computing and affiliated fields.
Moderator's Profile:
Samantha Evans, Head of International, Tech Nation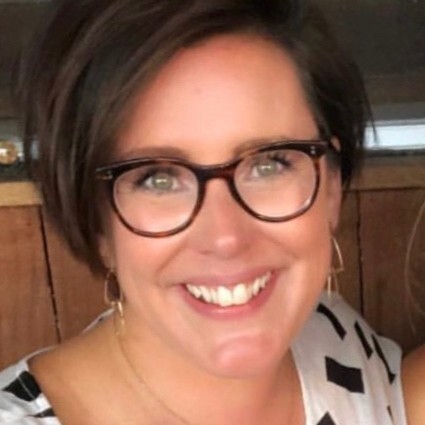 With more than 10 years of experience advising tech companies on how to grow and succeed in overseas territories (UK, Europe, the US and Asia), Sam has recently joined Tech Nation to establish their first international support network for the UK's leading scaling digital tech companies with overseas ambition. 

Sam has recently returned to the UK after 8 years living in San Francisco, Silicon Valley and New York. During this time Sam worked with both US companies expanding to Europe and Asia and UK companies growing and doing business in the US.

She has extensive knowledge of the common hurdles and mistakes companies make and how to avoid them.
Topics: AI / Machine Learning / Deep Learning
Industry: Others