AI and Ethics: The Key to a Successful Human-AI Relation
Presented by SGInnovate, Netherlands Innovation Network, Netherlands AI Coalition and NTU Institute for Science and Technology for Humanity
In support of Deep Tech for Good
Citizens, the government and industry are on a daily basis assisted by artificial intelligence. With the accelerated adoption and continuous development, we need to be aware of the risks and protect but not block development. But what does it entail and how do we ensure ethics and responsibility are incorporated in algorithms? How can companies make that assessment in the development but also deployment of AI tools?
 
In the session AI and Ethics: The Key to a Successful Human-AI Relation, thought leaders and industry experts from Singapore and the Netherlands will share their vision in this domain. While small in size, Singapore and the Netherlands have created a lot of positive impact in the global AI domain. We will touch upon the role of ethics in AI development and deployment, how to assess whether AI tools are hitting the mark and what the most common pitfalls are.

Date: 14 April 2021, Wednesday
Time: 3:00pm - 4:00pm (Singapore Time / UTC +8)

Programme:
3:00pm – 3:05pm: Opening Remarks
3:05pm – 4:00pm: Panel Discussion on AI and Ethics: The Key to a Successful Human-AI Relation and Q&A
Prof Peter-Paul Verbeek, Distinguished Professor of Philosophy of Technology and Co-Director of the DesignLab, University of Twente, and Global Partnership on Artificial Intelligence (GPAI) Expert
Dr Chong Yoke Sin, Managing Partner, iGlobe Partners and Chairperson, AI Ethics & Governance Steering Committee of Singapore
Dr David Hardoon, Senior Advisor for Data and Artificial Intelligence, UnionBank Philippines
Marcus Bartley Johns, Asia Regional Director, Government Affairs and Public Policy, Microsoft
Moderator: Prof. Vanessa Evers, Professor of Social Artificial Intelligence, School of Computer Science and Engineering, Nanyang Technological University (NTU) and Director, NTU Institute of Science and Technology for Humanity
Speakers' Profiles:Prof Peter-Paul Verbeek, Distinguished Professor of Philosophy of Technology and Co- Director of the DesignLab, University of Twente and Global Partnership on Artificial Intelligence (GPAI) Expert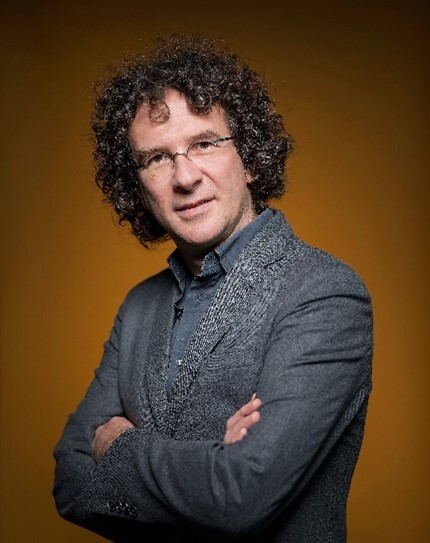 Prof Peter-Paul Verbeek is distinguished professor (universiteitshoogleraar) of Philosophy of Technology and co-director of the DesignLab of the University of Twente, The Netherlands. He is also honorary professor of techno-anthropology at Aalborg University, Denmark. His research focuses on the philosophy of human-technology relations, with a specific emphasis on the ethics of technology and responsible design. His publications include Moralizing Technology: Understanding and Designing the Morality of Things (University of Chicago Press, 2011) and What Things Do: Philosophical Reflections on Technology, Agency, and Design (Penn State University Press, 2005).
Verbeek is chairperson of the UNESCO World Commission for the Ethics of Science and Technology (COMEST). He is also a member of the Supervisory Board of TNO (Dutch Organisation for applied scientific research), the board of the Rathenau Institute, the Dutch Council for the Humanities (Royal Netherlands Academy of Arts and Sciences), the program council for Responsible Innovation (NWO – Dutch Research Council), the Netherlands National Commission for UNESCO, the Committee for the Freedom of Scientific Pursuit (Royal Netherlands Academy of Arts and Sciences), and the Sector Plan Committee for Social Science and Humanities (Dutch Ministry of Education, Culture, and Science). He is a fellow of the Royal Netherlands Academy of Arts and Sciences (KNAW), the Academy for Technology and Innovation (AcTI) and of the Royal Holland Society of Sciences (KHMW). In 2012, he received the Borghgraef Prize (KU Leuven) in biomedical ethics. In 2016, he was awarded the World Technology Award in Ethics. His work has received several awards, including a VENI award (2003), VIDI award (2007), VICI Award (2014), Gravitation Award (2019, as one of 6 PI's), membership of The Young Academy (2009), the Borghgraef Prize in Biomedical Ethics 2012 (Leuven University) , and the World Technology Award in Ethics 2016 (World Technology Network). 
Dr Chong Yoke Sin, Managing Partner, iGlobe Partners and Chairperson, AI Ethics & Governance Steering Committee of Singapore



Yoke Sin was the founding CEO of Integrated Health Information Systems which delivers highly integrated and automated systems for the clinical and patient-administration systems for the entire public healthcare system in Singapore. She oversaw the attainment of the HIMSS EMRAM Stage 6 and 7 levels of IT adoption for the healthcare systems. She was admitted to the Hall of Fame by HIMSS in 2016 for her achievements in raising the level of technology in healthcare. As the past president of HIMSS Asia Governing council and board member of the US HIMSS organisation, she contributed to the IT standards for primary care, analytics and decision support for HIMSS.
Yoke Sin was the CEO of NCS, a Singapore Systems integrator spun off from the Singapore Government, that specialised in applications and infrastructural solutions for the government, healthcare and finance industries. She expanded NCS to the Middle East, Hong Kong, China, Australia and Korea. NCS grew its footprint to become the largest systems integrator in Singapore. She was involved with the development of the national e-government Masterplan and spearheaded SME technology adoption at the national level.
Prior to joining iGlobe, Yoke Sin was the Chief of Enterprise Business at StarHub and grew its AI, Cybersecurity, IOT and digital platform business. She oversaw the formation of Ensign, a cybersecurity company, specialised in cybersecurity forensics, advisory, systems integration and monitoring.
She serves as an advisory member of the KLAS board, the independent benchmarking service for software in the healthcare industry globally.
Yoke Sin is a Board Member of the Singapore Land Authority and is Chairman of the IT Board. She also sits on the Board of Governors of the Republic Polytechnic, SG Enable and the National Kidney Foundation.
Yoke Sin is the President of the Singapore Computer Society which has 35,000 members. She is a certified Healthcare Professional (CPHIMS), certified Healthcare CIO (CHCIO) and a certified Project Manager (Senior). She holds a PhD in Chemistry and attended the Advanced Management Program of the Harvard Business School.
Dr David Hardoon, Senior Advisor for Data and Artificial Intelligence, UnionBank Philippines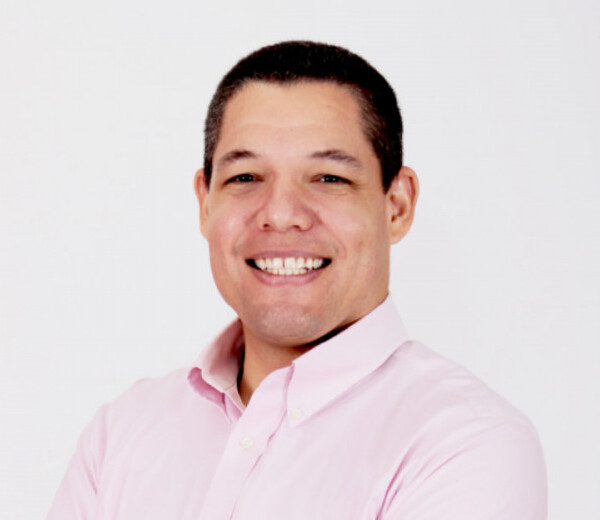 David is the Senior Advisor for Data and Artificial Intelligence (AI) at UnionBank Philippines.
Concurrently David is an external advisor to Singapore's Corrupt Investigation Practices Bureau (CPIB) in the capacity of Senior Advisor (AI) and Singapore's Central Provident Fund Board (CPF) as Senior Advisor (Data Science).
Prior to his current roles, David was the Monetary Authority of Singapore's (MAS) first appointed Chief Data Officer and Head of Data Analytics Group reporting to the agency's Deputy Managing Director for Financial Supervision, and subsequently, Special Advisor (AI) reporting to the Deputy Managing Director for Markets and Development. In these roles, he led the development of the AI strategy both for MAS and Singapore's financial sector as well as driving efforts in promoting open cross-border data flows.
David has extensive exposure and experience in both industry and academia, and he has consistently applied advanced technology with an analytical mindset to shape and deliver innovations. David holds a PhD in Computer Science in the field of Machine Learning from the University of Southampton and graduated from the Royal Holloway, University of London with a Bachelor of Science (First Class Honors) in Computer Science and AI. Out in the "field", David is more likely to consider himself a data artist instead of a pure data scientist.
Marcus Bartley Johns, Asia Regional Director, Government Affairs and Public Policy, Microsoft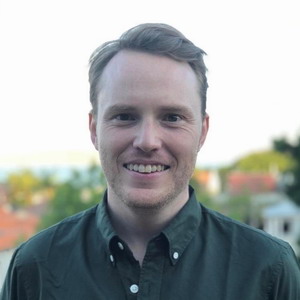 Marcus Bartley Johns is Asia Regional Director for Government Affairs and Public Policy for Microsoft. He works with Microsoft's teams and the company's stakeholders across the region to advance public policies for trusted, responsible and inclusive digital transformation. Before joining Microsoft, Mr Bartley Johns worked for the World Bank on digital economy and trade issues, in Singapore and Geneva. He began his career as an Australian diplomat, with assignments in Geneva at the World Trade Organization, and in Bangkok working on regional economic cooperation programmes.
Moderator's Profile: Prof Vanessa Evers, Professor of Social Artificial Intelligence, School of Computer Science and Engineering, Nanyang Technological University (NTU) and Director, NTU Institute of Science and Technology for Humanity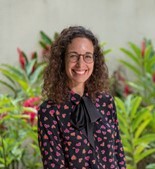 Prof Vanessa Evers is a full Professor of Social Artificial Intelligence at the school of Computer Science and Engineering at the Nanyang Technological University in Singapore. She is also a full professor of Human Media Interaction at the Faculty of Electrical Engineering, Mathematics and Computer Science at the University of Twente in the Netherlands.
Vanessa Evers currently is Director of NTU's Institute of Science and Technology for Humanity with the goal to lead multiple research centres and programmes in the responsible and cohesive development of innovative technologies and cross-disciplinary research for the benefit of people.
Her research focuses on how people interact with autonomous systems such as robots or agents and cultural aspects of Human Computer Interaction. She is best known for her work in social robotics developing robots that can interpret human social behaviours and engage with people in an ongoing interaction in a way that fits the social context in which they are used, be that at a hospital, school, museum, public spaces, factories or office buildings.
She received a M.SC. in Information Systems from the University of Amsterdam, and a Ph.D. from the Open University, UK. During her Master studies she spent two years at the Institute of Management Information Studies of the University of New South Wales, Sydney. After her Ph.D. she has worked for the Boston Consulting Group, London and later became an assistant professor at the University of Amsterdam's Institute of Informatics. She was a visiting researcher at Stanford University and has published over 150 peer reviewed publications, many of which in high quality journals and conferences in human computer interaction and human robot interaction. She serves on Programme Committees of HRI, CHI, CSCW and ACM Multimedia. She has acquired approximately 10 larger EU research grants and has been among the 50 most inspiring women in tech from 2016 onwards. 
Topics: AI / Machine Learning / Deep Learning, CleanTech / Green Tech