AI and Ethics in Aviation
Presented by SGInnovate and the Association of Aerospace Industries Singapore (AAIS)
It is now widely recognised that artificial intelligence (AI) offers new perspectives to businesses across many industries. However, the issue of ethical use of AI and data remains a highly controversial topic that could impact the adoption rate. The controversy often stems from the heightened safety concerns and complexity of AI operations, particularly in the aviation industry.
 
The European Union Aviation Safety Agency (EASA) has raised four major questions for introducing AI in aviation. They are:
How to establish public trust in AI-based systems;

How to integrate the ethical dimension of AI (transparency, non-discrimination, fairness, etc.) in safety certification processes;

How to prepare the certification of AI systems; and

What standards, protocols, and methods we need to develop to ensure that AI will further improve air transport safety.
To effectively harness the power of AI in the aviation sector, the industry should start to develop and adopt an AI ethical framework. In this event, our speakers will share their perspectives on the responsible application and the social values of AI in aviation for the future.

Date: 26 July 2021, Monday
Time: 4:00pm – 5:00pm (Singapore Time / UTC +8)

Programme:
4:00pm - 4:05pm: Welcome Remarks by SGInnovate and the Association of Aerospace Industries (Singapore) (AAIS)
4:05pm - 4:25pm: Presentation by Michael Daniel, Managing Director, Aviation Insight
4:25pm - 4:40pm: Presentation by Bicky Bhangu, President – Southeast Asia, Pacific & South Korea, Rolls-Royce
4:40pm - 5:00pm: Q&A, Moderated by 
Prof Mark Findlay, Professorial Research Fellow and Director, SMU Centre for AI and Data Governance
Speakers' Profiles:
Michael Daniel, Managing Director, Aviation Insight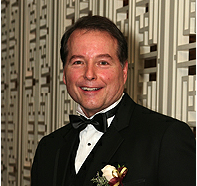 Michael is an internationally recognised Aircraft/ Airline/ MRO Management Professional with over 34 years of experience in civil aviation safety & regulatory oversight. He retired from FAA Senior Policy Manager with Office of Aviation Safety and Aircraft Certification, concentrating on FAA International Aviation Safety Assessment (IASA) Program, ICAO international standards and recommended practices Annexes (living over 22 years in Europe, SE Asia, Asia, & Pacific). He formed industry groups to improve aviation safety with ICAO-ICVM, Civil Aviation Authorities, MRO Development and Certification, Airport Management, and Airlines.

Michael specializes in Aircraft Import/ Export Certification, Aircraft Leasing and Management Consultation, Aircraft Accident & Event Investigation, Performing Independent Safety Review, Risk, & Project Management. He is a practitioner of Project Management Institute Project Management Principles, LEAN/ Six Sigma (DMAIC) and instructor with FAA, AAIS, & ICAO.

Dr Bicky Bhangu, President – Southeast Asia, Pacific & South Korea, Rolls-Royce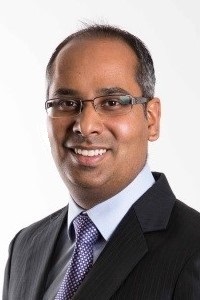 Dr Bicky Bhangu is President, South East Asia, Pacific and South Korea at Rolls-Royce, responsible for the regional strategy, external relations and governance of the operations across the company's key businesses – Civil Aerospace, Defence and Power Systems.

Bicky has been actively involved in the advancement of Singapore's aerospace, marine and high-value manufacturing industries. He has served on the Advanced Manufacturing and Engineering sub-committee under the Ministry of Trade and Industry. He is also Council Member of the Singapore National Employers Federation and Board Member of the Singapore International Chamber of Commerce. He had served as Deputy President of the Singapore Manufacturing Federation. Until November 2019, Bicky had served as President of the British Chamber of Commerce Singapore over several terms.

Bicky is an Adjunct Professor at the Nanyang Technological University, He has a BEng in Electrical and Electronic Engineering from the University of Nottingham, an MSc in Control Systems, a PhD in Advanced Machines and Drives from the University of Sheffield, and an MBA in Technology Management. He is a Chartered Engineer and Fellow of the Institution of Engineering Technology and Fellow of the Royal Aeronautical Society.

Moderator Profile:

Prof Mark Findlay, Professorial Research Fellow and Director, SMU Centre for AI and Data Governance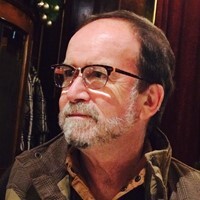 Professor Mark Findlay is a Professor of Law at Singapore Management University, and Director of its Centre for AI and Data Governance, where he is a Professorial Research Fellow. Also, he has honorary Chairs at the Australian National University, and the University of New South Wales, as well as being an Honorary Senior Research Fellow at the British Institute for International and Comparative Law, and an Honorary Fellow of the Law School, University of Edinburgh. Professor Findlay is the author of 29 monographs and collections and over 150 refereed articles and book chapters. He has held Chairs in Australia, Hong Kong, Singapore, England and Ireland. For over 20 years he was at the University of Sydney as the Chair in Criminal Justice, Director of the Institute of Criminology.
Topics: AI / Machine Learning / Deep Learning, Deep Tech for Good, Industry 4.0 and Robotics
Industry: Aerospace / Space