Overview
Cities used to grow by accident, with infrastructure improvised as the population and economic activities started increasing. However, cities began to happen on purpose in the 20th century. Sensor networks, scientific and technological advancements, and precise data analytics are enabling architects, planners and developers better build fun, liveable, and sustainable cities.
By 2050, the world's population expected to be close to 10 billion, of which almost 70% would live in cities. While such high growth in urban communities poses steep challenges to urban planners, digital technologies, especially the advent of Artificial Intelligence, are presenting novel solutions to problems in mobility, infrastructure, and housing, as we strive towards a sustainable future for our planet.
Presented by SGInnovate and the Urban Redevelopment Authority (URA) of Singapore, the PLAN.AI speaker series aims to advance the discourse beyond the usual urban planning analytics to AI-powered city planning. Learn to optimise urban spaces better, sustain a robust and vibrant economy, and develop in an environmentally responsible manner.
Our inaugural event will bring together urban planners, corporate and startup innovators and technologists, researchers and investors to understand the Singapore story in a panel discussion on imagining our cities of the future. Establishing good data infrastructure and creating a suite of digital planning tools, to the application of AI for intelligent decision making.
Date 19 May 2020
Time: 11:00am - 12:00pm
Programme:
11:00am - 11:15am Opening Presentation on PLAN.AI - From Urban Analytics to Smart Planning Assistant Landing AI for Urban Planning
Zhongwen Huang, Director - Digital Planning Lab, Urban Redevelopment Authority of Singapore
11:15am - 12:00pm: Panel Discussion and Q&A
Dr Alvin Chua, Executive Data Scientist - Digital Planning Lab, Urban Redevelopment Authority of Singapore

PrasGanesh, ProgrammeDirector, Toyota Mobility Foundation and Project Executive Vice President, Corporate Planning, Fleet Business Solutions and Regional External and Public Affairs, Toyota Daihatsu Engineering and Manufacturing

Peter Cai, Head - Applied Data Science,SurbanaJurong

Myrna Bittner, CEO and Co-founder, RUNWITHIT Synthetics

VishalChatrath, CEO and Co-founder, PROWLER.io

Moderator Victor Tan, Director - Venture Investing,SGInnovate
Speaker's Profiles:
Zhongwen Huang, Director - Digital Planning Lab, Urban Redevelopment Authority of Singapore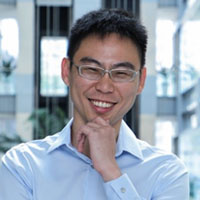 Mr Huang Zhongwen heads URA's Digital Planning Lab (DPLab). In this role, he leads an interdisciplinary team to spearhead URA's efforts in catalysing the digitalisation of urban planning, incubate digital competencies, as well as foster innovations and partnerships. His work includes developing digital tools (e.g. e-Planner, a one-stop geospatial planning tool) and harnessing data science methods, to enable a more data-informed and integrated way of planning across agencies. Vocational analytics training for planners as well as cross-agency collaborations and Industry partnerships to strengthen the way URA plans, is also a big part of his work.
Zhongwen is a geographer by training from the London School of Economics, with a background in science and math, and passion for cities and technology. In his previous career as a naval officer, he worked on acquiring new capabilities as well as transforming operations with technology. Joining URA in 2012, he was previously involved in the long-term plans and policies for transport, utilities and underground space. He pioneered efforts to build up URA's Futures capabilities for planning, and, as well as Ops-Tech capabilities for urban planning, including the development of digital scenario planning tools and the use of planning analytics.
Dr Alvin Chua, Executive Data Scientist, Digital Planning Lab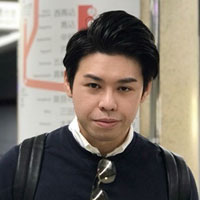 Alvin is an Executive Data Scientist at the URA Digital Planning Lab working to establish the in-house data science practice. His portfolio is concerned with the creation of digital capabilities and strategic data assets through research and cross-organisational partnerships. The work includes planning and coordination of R&D projects funded by national research programmes, as well as in-house research and technology development projects.
Alvin holds a PhD in Engineering from KULeuven in Belgium, and a Master of Design from LASALLE College of the Arts in Singapore. His scientific and technical interests are in applications of modelling and simulation techniques for urban planning, with a critical focus on land use and transport planning.
PrasGanesh, ProgrammeDirector, Toyota Mobility Foundation and Project Executive Vice President, Corporate Planning, Fleet Business Solutions and Regional External and Public Affairs, Toyota Daihatsu Engineering and Manufacturing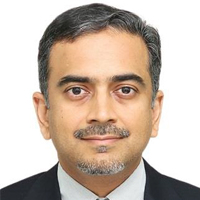 A lawyer by education from India,Praspursued hisMasters in InternationalRelations in Japan and the United States. After that, he spent his initial career years as an in-house legal advisor and a management consultant in Japan and Australia, before joining Toyota.
For the last 18 years, he has been in Toyota Motor Corporation in Japan, Europe, and now Thailand, with experience in Human Resources, Accounting & Finance, Global External Affairs, Corporate Planning and Fleet Business Solutions.
Prasis the Program Director for the Toyota Mobility Foundation (TMF), responsible for the Asia-Pacific Region. In a world with mounting mobility challenges, Toyota Mobility Foundation was set up to use Toyota's know-how in partnership with universities, governments, and non-profit organizations to address the mobility issues of tomorrow today.
In TMF,Prashas been instrumental in introducing 1st and last-mile solutions to the Bengaluru, Hyderabad, Kochi and Mumbai Metros in India. He also supported the introduction of public transportation solutions in Danang, Vietnam, and is working to identify causes and propose solutions for traffic congestion, including through data analytics, in Bangkok, Thailand. Other projects include running a Global data-driven city planning challenge based in Kuala Lumpur, Malaysia, termed CATCH (City Architecture for Tomorrow, Challenge).
Peter Cai, Head - Applied Data Science, Surbana Jurong

Mr Peter Cai heads the data science team in Surbana Jurong. His role bridges the business and tech realms in the built environment, by getting involved from business development and sales, solutions and delivery to developing data science capabilities.
Peter's team at Surbana Jurong provides data solutions to both public and private clients. In the public sphere, they monitor working conditions of over 26,000 lifts in Singapore public housing through analysing data generated from IoT edge devices and delivering data-driven insights. His team also run Natural Language Processing algorithms on millions of Singapore town council residents' feedback to help town council managers better understand their residents' concerns and better plan resources around facility-management. With private companies and institutions, the teamwork on applying data analytics to domains such as asset and resource optimisation. Beyond serving clients, Peter and his team, support data analytics requirements within Surbana Jurong as well as experiment with new processes to better harness the value of data in the built environment.
Peter joined Surbana Jurong from Grab in 2019. At Grab, he led a team to uncover market insights from the fast-paced super-app industry in Southeast Asia. He leveraged advanced analytics, automation, and machine learning to help key stakeholders make better decisions. His work spanned vital verticals such as transport, food delivery and payments for over 15 Southeast Asian cities including Singapore, Jakarta, Klang Valley, Bangkok, Manila and Ho Chi Minh City.
Myrna Bittner, CEO and co-founder, RUNWITHIT Synthetics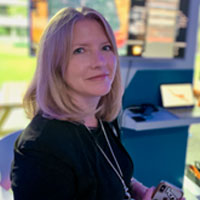 Myrna Bittner is the current CEO Co-Founder of RUNWITHIT Synthetics (RWI). RWI creates Synthetic Models, using an agent and activity-based synthetic intelligence, to explore and de-risk the futures of complex systems. Starting in 2019, RWI moved from the strictly digital systems world to tackling the complex systems of cities, including Synthetic Energy Futures. Creating living models for any city that puts human activity, aspirations and outcomes at the centre of how to design precise responses to decarbonisation, climate change, and resilience utilising new and existing technologies and grid infrastructure.
RWI is Myrna's 3rd technology company. In the 1990's she co-founded a commercial software company for real-time collaborative communications over the internet followed by a neural net 3D visualisation research company. Myrna is passionate about the imperative for inclusivity, diversity, and representation to be a part of designing and building better futures for community Earth.
Vishal Chatrath, CEO and co-founder, PROWLER.io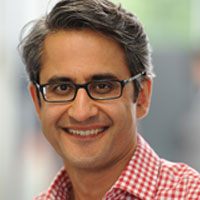 Vishal is CEO and co-founder of PROWLER.io, an AI company based in Cambridge, UK, which develops tools that help people make better business decisions. PROWLER.io's decision-making engine optimises the process of solving common but complex business challenges. It can train on readily available data, adapt to uncertainty and act in real-time.
PROWLER.io is a research-powered organisation. WithSixty-four peer-reviewed papers, 18 patents pending and a team of 45+ PhDs, we are pushing the boundaries of applied Machine Learning.
Vishal was previously Head of Automotive at Nokia, Founder of Chleon Automotive and Chief Business Officer of VocalIQ, which was acquired by Apple in 2015. He is a serial entrepreneur and global manager whose work experience spans fundamental research, manufacturing, operations, R&D, product management, corporate strategy and business development.
Moderator's Profile:
Victor Tan, Director - Venture Investing, SGInnovate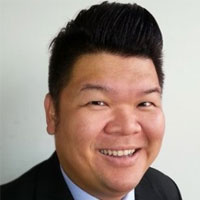 Victor Tan is currently part of SGInnovate's Venture Investing team in Singapore and concurrently manages investments and operations in North America. SGInnovate is focused on enabling entrepreneurs in Singapore to build start-ups with a strong emphasis on science and deep technology. As a private organization owned by the Singapore Government, they bring together partners from the private sector, institutes of higher learning, and research organizations as part of Singapore's broader ecosystem of innovation.